Conferences & lectures
Sustainability and the Climate Crisis: A week of discussion
---
DATE & TIME
Monday, March 15, 2021 –
Friday, March 19, 2021
10 a.m. – 5 p.m.
SPEAKER(S)
Concordia Sustainability researchers
COST
This event is free and open to the public
---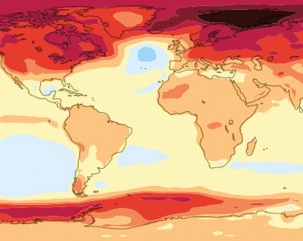 During the unfolding environmental emergency, when the effects of global warming and biodiversity loss are beginning to be felt acutely across the globe, our common future depends on researchers across disciplines working together to address the issue. This need is as important at Concordia University as it is elsewhere. In fact, as a Next Generation institution recently recognized as the leading Canadian University under 50, the Concordia community arguably is especially well-positioned to do so. With this in mind, in March 2021, the Loyola Sustainability Research Centre and the Loyola College for Diversity and Sustainability will collaborate with Concordia's 4th Space to host a week of online discussion and conversation on the environmental crisis, focussing particularly on the climate emergency.
We hope you will join us as we bring together faculty and student researchers and the broader community from across Concordia and beyond to discuss sustainability research in general and the climate emergency in particular.
---
Sub-event(s):
---
---