Arts & culture
Ground Provisions
---
DATE & TIME
Thursday, December 15, 2022 –
Friday, December 16, 2022
2 p.m. – 5 p.m.
Registration is closed
SPEAKER(S)
Erin Manning and Bayo Akomolafe
ORGANIZATION
Faculty of Fine Arts, CISSC, Milieux, LeParc
---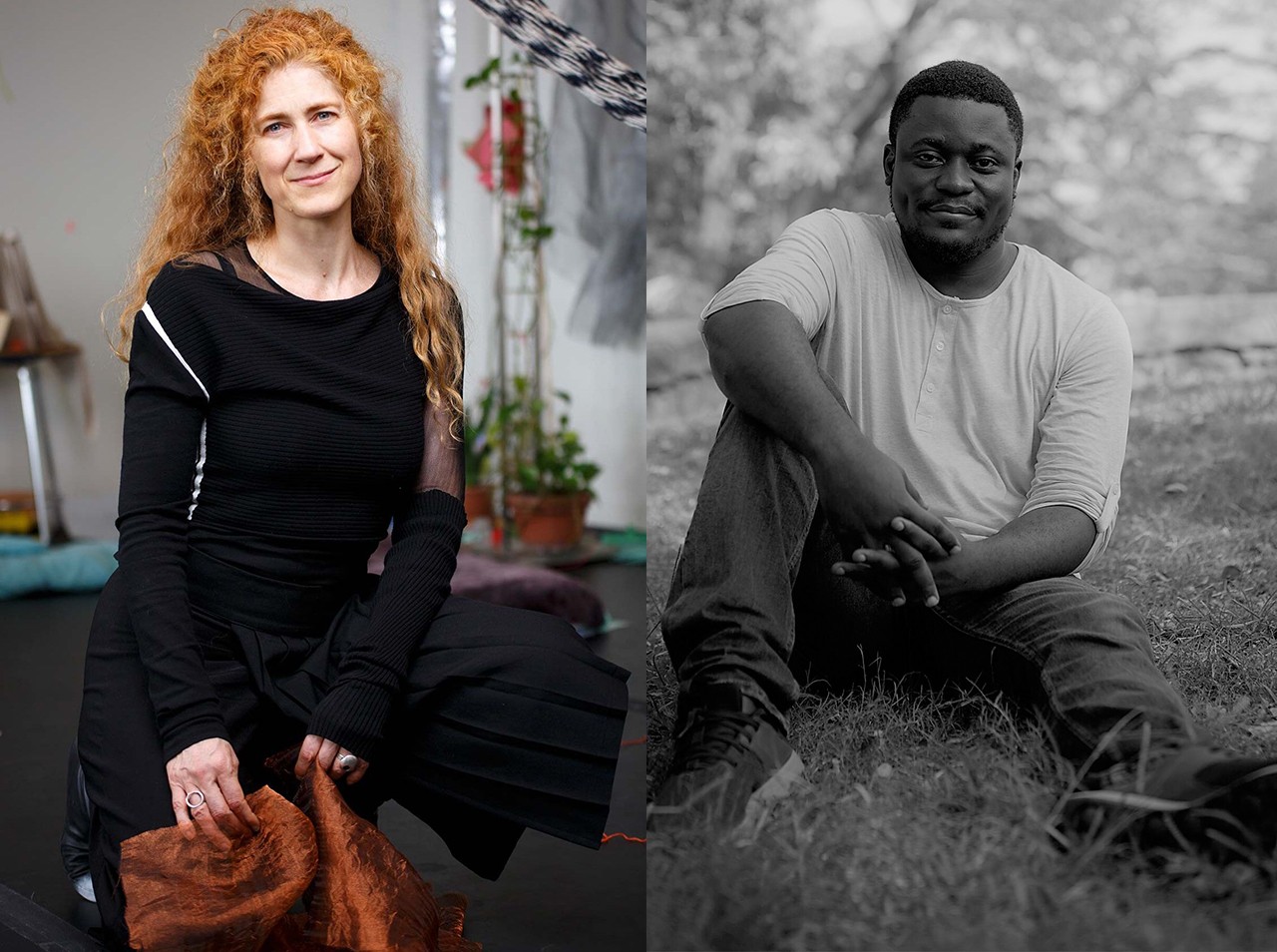 Erin Manning and Bayo Akomolafe
Dramaturgical Ecologies (DE), a Concordia-based multi-disciplinary group of artists and researchers interested in the ecologies of dramaturgical processes, invites you to attend the three online sessions of their Ground Provisions event at the 3ecologies (Sainte-Anne-du Lac, QC), closing a year-long series of outreach activities focused on articulating how the concepts of "blackness" and "dramaturgy" productively rub up against one another.
Using a necessarily interdisciplinary lens, our explorations will move across and through Black studies; diaspora studies; visual arts, dance and performance practice; process philosophy; and performance studies gathering artists, scholars and public intellectuals, aiming to both generate and destabilize dialogue and reflection on Black performance and dance dramaturgy.
In dialogue with Dr. Erin Manning, who brings the philosophy of movement into the realms of neurodiversity and blackness to inquire into the normative prescriptions of whiteness, and Dr. Adebayo Akomolafe's provocative reflections on post-activism, global crisis and ontofugitivity, Ground Provisions emerge from a desire to generate dialogue and reflection on dance dramaturgy and Black performance studies, diasporic conceptualizations of blackness in its creative manifestations.
This event is open to the public and free.
A Zoom link will be provided for the two online sessions (the 15th and 16th) upon registration.
Activities
Thursday, December 15, 2 to 5 p.m.:
Facilitated reading of a text (to be sent in advance upon registration) that grounds a conversation on how blackness and dramaturgy productively rub up against one another. With the participation of the Dramaturgical Ecologies group, scholars and practitioners' discussants of the ABCs of DE, Dr. Bayo Akomolafe and Dr. Erin Manning.
Friday, December 16, 2 to 5 p.m.:
Dr. Erin Manning and Dr. Bayo Akomolafe will be catalysts to themes that are pillars to Dramaturgical Ecologies (blackness and dramaturgy), from within the fields that are dear to them: subjectivity, transversality, neurodiversity, perception, process philosophy, ontofugitivity, post-activism and Black studies.
---