Conferences & lectures
Site-responsive Sonic Art
Part of the Sentience Lecture Series co-sponsored by the Centre for Sensory Studies and the Centre for Interdisciplinary Studies in Society and Culture (CISSC)
---
DATE & TIME
Thursday, October 21, 2021
1 p.m. – 2:40 p.m.
Registration is closed
ORGANIZATION
Centre for Sensory Studies, Centre for Interdisciplinary Studies in Society and Culture (CISSC)
---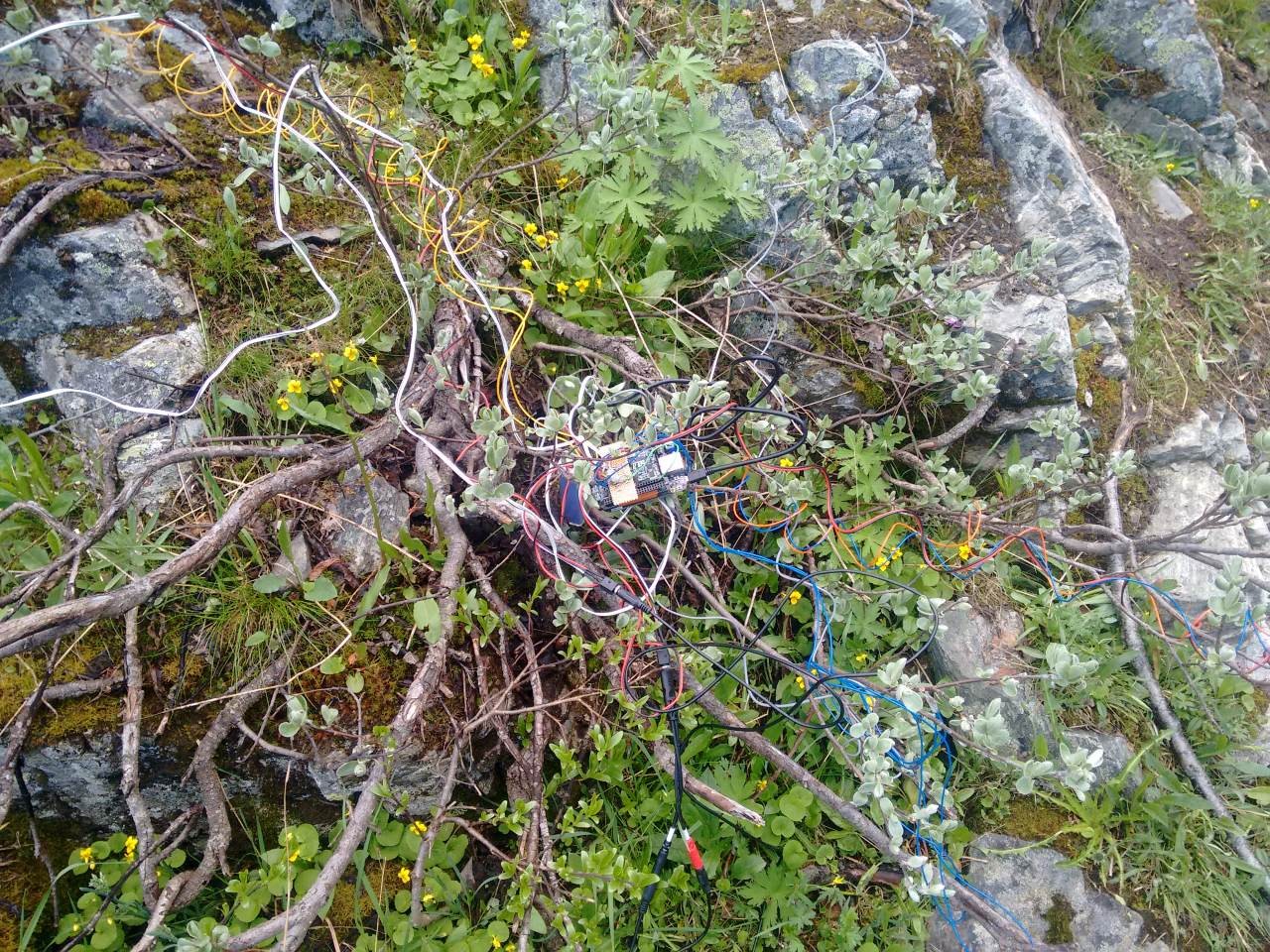 © Lauren Hayes. Photo taken during the Ars Bioarctica Residency, Kilpisjärvi Biological Station, Finland, 2017.
Musician, improviser and sound artist Lauren Hayes will address technologically-mediated sonic responses to site through human, material, and environmental considerations. Informed by theories of self-organization and reflexivity, Hayes will discuss the notion of site-responsive sonic art as an attempt to build a methodology for developing portable sound-systems using microcontroller technologies in which sonic entities emerge over time through mutually affecting relationships with the environments in which they are situated. Hayes assesses this work with reference to Hayles' discussion of second-order cybernetics and its implications for conceptualizing musical systems as sets of relationships between living things, machines, and the environment.
The Sentience lecture series is organized by David Howes, professor in the Department of Sociology and Anthropology. Sponsored by the Centre for Sensory Studies and co-sponsored by the Centre for the Interdisciplinary Studies in Society and Culture (CISSC) and two CISSC Working Groups: Colonial, Racial and Indigenous Ecologies (CRIE) and Sensing Atmospheres.
Lauren Hayes is a musician, improviser and sound artist who builds and performs with hybrid analogue/digital instruments. She is Assistant Professor of Sound Studies within the School of Arts, Media and Engineering at Arizona State University where she founded the research group Practice and Research in Enactive Sonic Arts (PARIESA). Her research centers around embodied and enactive music cognition, enactive approaches to digital instrument design, interdisciplinary improvisation and haptic technologies. She is Director-At-Large of the International Computer Music Association, and a member of the New BBC Radiophonic Workshop. laurensarahhayes.com and pariesa.com
---
This event is part of:
---