Alumnus/Alumna profile
Rutvi Ajmera
Bachelor of Arts 16
Honours in Philosophy
Major in Political Science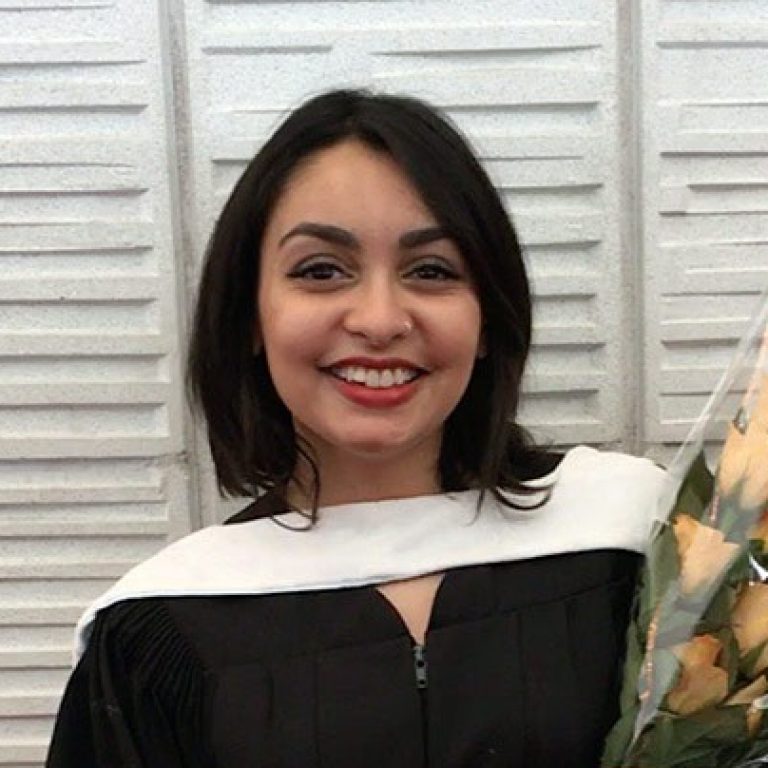 "I developed the ability to identify where information comes from and to think about how we receive it."
Preparing for a career in civil service by diving deep into political philosophy
Pursuing a Master of Arts in Public Policy and Public Administration Rutvi Ajmera's double major allowed her to develop critical thinking skills in addition to the expertise needed for policy research.
How do philosophy and political science complement each other?
There's philosophy in everything and it really allows you to think deeply about specific subjects. On the other hand, political science is very philosophical because it relies on frameworks and a deep analysis of the state, our role in the state and our underlying motivations. So philosophy helped me gain a better understanding of politics.
What do you think people would find surprising about studying philosophy at university?
Philosophy is something you can apply in every part of life, including ancient and postmodern philosophy. As a research assistant, it's definitely something that has helped me relate to people because it helps me navigate the reality that everyone has their own philosophy and beliefs.
Also, knowing philosophy is really good for bar trivia!
What were some of your favourite classes?
My favourites were definitely my feminism and international relations classes. They helped me identify and think about contemporary problems and systems of power from those perspectives. I also really enjoyed classes on existentialism, with David Morris, who is my favourite professor in Philosophy, along with Stephanie Paterson and Julian Schofield in the Department of Political Science.
What are some skills that you've acquired that may be unique to the program?
I definitely learned critical and analytical thinking. Also, I developed the ability to identify where information comes from and to think about how we receive it.
What career path or goals do you envision for yourself now?
I'm looking into the civil service. I would definitely like to work for a place like Global Affairs Canada or an embassy. I'd like to be working with people but also doing a lot of problem-solving. I would enjoy working for the Government of Canada doing things relating to policy research, policy drafting or evaluation, or risk consultation.
What advice would you give to prospective undergrads interested in Concordia?
I would tell them, "Go for your first choice." Apply where you want to apply because you can definitely change your mind later. Concordia is flexible like that.