Gian Piero Paolitto
Bachelor of Arts 19
Major in Community, Public Affairs and Policy Studies
Major in Political Science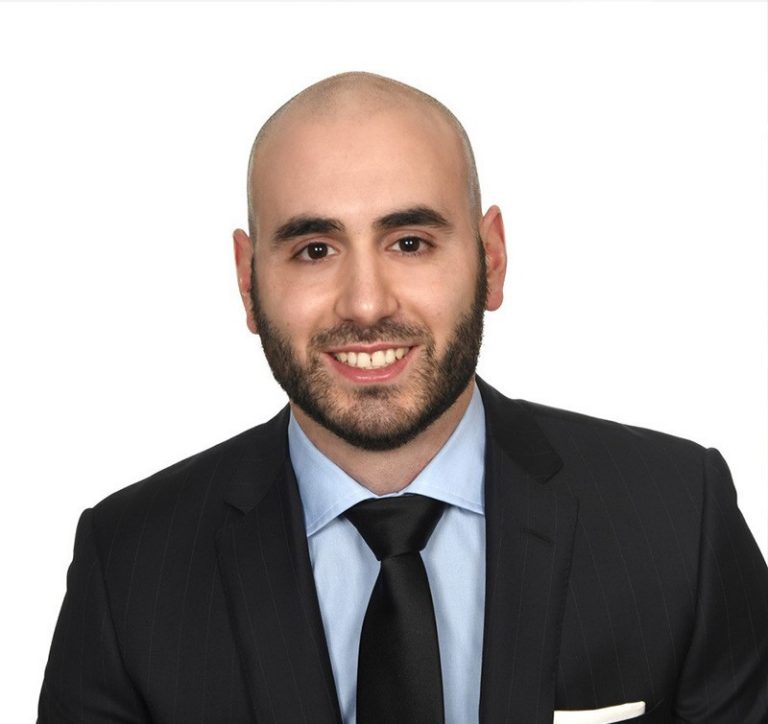 Experiential learning
Internship
The best part of the SCPA program combined with my major in Political Science is that it gave me both theoretical and practical experience.
Gian Piero Paolitto, BA 19, sees clear links between his major in Community, Public Affairs and Policy Studies and the skills he uses in his current position as Communications Coordinator at Canadian National Railway (CN)'s corporate headquarters.
"Something that I'm forever grateful that Concordia's School of Community and Public Affairs (SCPA) gave me is experience in how to effectively listen to everybody involved, understand them and then come up with the best possible solution or policy that you can," he notes. "Working within communications, I always strive to understand all the stakeholders' needs and potential benefits for them, and the ways I can shape a project that implicates or affects a lot of people."
While completing his undergraduate degree, Paolitto completed an accredited internship at Pfizer Canada as a requirement of his major at the SCPA. After graduating from the SCPA with a second major in Political Science, Paolitto was offered a full-time role within Pfizer's Corporate Affairs department.
After Pfizer, Paolitto worked at National Public Relations before joining CN in 2021, where he works on internal communications for the company's approximately 22,000 employees. Even in his day-to-day work at CN, the SCPA doesn't feel far away, he says.
"Through meeting people at CN, there are colleagues of mine who are either currently at the School or are graduates. It's a community whose size you don't realize until you're out in the workforce. Being a fellow alumni of the SCPA allows you to make connections with people even if you're doing completely different jobs. And everyone has only good things to say about the program."
What was the best part about your program?
The best part of the SCPA program combined with my major in Political Science is that it gave me both theoretical and practical experience. The Political Science major gave me great theoretical background, whereas I found that my SCPA major provided me with invaluable practical "on the ground" experience. Many of the projects, group discussions, debates, and listening to other people's opinions helped me shape and create my own.
What were some of the highlights of your Concordia experience?
Given that the SCPA has a smaller cohort of students than many other majors, it felt more intimate. I really liked the community aspect of it, as well as all the collaboration. Even to this day, I keep in touch with some of the people I graduated with. We're all working in different fields now, and it's very interesting to see everybody's career progression. This really shows the versatility of the degree.
Any advice for current students?
Don't lose your curiosity. If you have something that you're passionate about, go after it. You never know what this degree can do for you or the doors it could open.
Reach out to past alumni if you discover them working for a company that you're interested, in, whether through your internship with the School or if you want to work there after you graduate. The people that I've met and networked with have been very welcoming and willing to share their experiences, wisdom and advice with me.

Follow your passion, whether that be a career within the field you're studying or outside of it. This degree is so versatile that it'll give you exactly what you're looking for.