Mental health
Th3rdPlace Monthly Picnic at Jeanne Mance Park
Free food, soft drinks and games
---
DATE & TIME
Saturday, August 20, 2022
3 p.m. – 6 p.m.
Registration is closed
WHERE
Jeanne Mance Park
4422 Esplanade Av., Montreal, Quebec H2W 2N4
---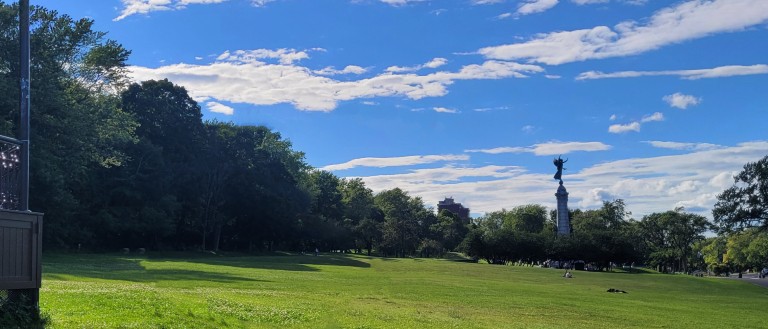 Here we are on our third episode of Discovering Picnic Parks in Montreal! This month, we will be going to Jeanne Mance park, a popular park among university students.
All Concordia and McGill students are welcome to this August picnic held by Th3rdPlace. We will provide some small snacks and soft drinks.
Please bring your favourite music instrument (e.g., guitar), frisbee, soccer ball, tennis gear, card games, board games, bluetooth speaker, etc. There are volleyball fields, soccer fields and more around!
You are encouraged to bring some small food to share with your peers.
We understand many of you are introverts like us — no worries! This time we will divide ourselves into several groups, and you can sneak around to seek what you prefer. We hope you can bring happiness and new friendships home!
Registration is required. If you have never used Th3rdPlace app, you could sign up with your official Concordia email: live.concordia.ca or mail.concordia.ca
This activity is supported by Concordia Sustainability Action Fund, CSU, SSMU and Metro Avenue du Parc. If you have any questions, please chat with us on Discord.

---