Conferences & lectures
Effects of Prototype-based Biases on Leadership
Cancelled
---
DATE & TIME
Wednesday, October 19, 2022
5:30 p.m. – 7:30 p.m.
ORGANIZATION
John Molson School of Business
WHEEL CHAIR ACCESSIBLE
Yes
---
NB: this event will be re-scheduled at a later date
In this inaugural event for the National Bank Speaker Series in Women in Leadership, hear from our panel of alumni and business leaders, each with a unique perspective on aspects of leadership and addressing biases that disenable your professional growth. While some biases are conscious, many of them are unconscious and influence our thoughts, decisions, how we engage with others, and how our responses often limit our potential.
This event will feature an authentic and practical discussion that will aim to illustrate how a prototype bias manifests itself in career and leadership growth.
Opening remarks
Annamaria Testani
Head of Client Experience, IG Wealth Management
Caroline Ouellette
Associate Coach, Concordia Stingers Women's Hockey Team and four-time Olympic Gold athlete
Moderator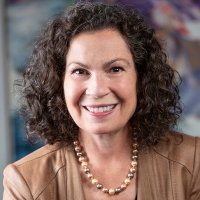 Anne-Marie Croteau is dean of John Molson School of Business at Concordia University since 2017 and full professor of business technology management. She has been reappointed by the Board of Governors of Concordia University for a second five-year mandate as dean, starting July 2022.
During her tenure as dean, Croteau oversaw the revisions of both the graduate research programs and graduate professional programs, as well as the undergraduate program. The school welcomed the creation of three new research centres: the Jonathan Wener Centre for Real Estate, the Barry F. Lorenzetti Centre for Women Leadership and Entrepreneurship, and the L. Jacques Ménard–BMO Centre for Capital Markets.
Additionally, under Croteau's guidance, John Molson became the first business school in Canada to receive gender parity certification by Women in Governance, the non-profit organization which supports women in their leadership development, career advancement and access to board seats across Canada.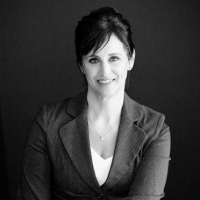 Annamaria Testani is a testament to the power of perpetual motion. A visionary leader with over 20 years of wealth and asset management experience, she is known as a champion for cultural, digital, and organizational innovation. As Head of Client Experience at IG, Annamaria is continually asking herself and her teams what more can be done to enhance the lives and experiences of clients.
Annamaria teaches a leadership course in the Executive MBA program at Concordia University, runs workshops on active listening and unconscious bias, and studies neuroscience.
A pillar of Canada's National Women's Hockey Team since 1999, Caroline Ouellette was an assistant captain with the national team from 2007 to 2013 and was captain of the 2014 Sochi Olympic team. Among her many accomplishments are four Olympic gold medals, 12 IIHF Women's World Championship medals, 12 Four Nations Cup medals, and four Clarkson Cup championships.
She was appointed an Officer of the Order of Canada in 2019, an honour that recognizes outstanding achievement, dedication to the community, and service to the nation. Caroline was the recipient of an Honorary Doctorate from Concordia University in 2019, and was inducted into the Quebec Sports Hall of Fame in 2021.
Caroline is the owner of a non-profit organization Célébration Hockey Féminin Caroline Ouellette, and founder of the Caroline Ouellette Hockey Camps in Quebec, New Brunswick and Newfoundland.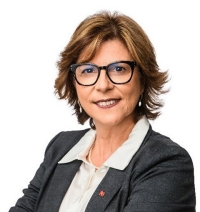 Angela D'Angelo oversees cross-Canadian learning strategies and the professional development of more than 1,800 Wealth Management employees.
Angela has more than 28 years of experience in the financial services industry, specifically in Wealth Management where she has held numerous roles from Associate Advisor to Management.
She is known for her unique views on leadership. She succeeds in distinguishing herself as a leader by her ability to make her employees, colleagues and all those who surround her shine. She is a great ambassador for the influence of both professional women and women investors in the financial community.
Angela became the first female President of the Donald Berman Maimonides Geriatric Center Foundation Board. In 2015, she joined the Board of Directors of the Quebec Breast Cancer Foundation, where she served as President from 2017 to 2019. In 2021, she was awarded the Inspiration Andrée Corriveau Award in recognition of her social commitment and professional career. Previously, she won the 2018 AFFQ Award | Business Initiative for her innovative program Making a Difference which aimed to promote the investment advisor profession among young women.
---