Conferences & lectures
Guest Speaker Kelebogile Zvobgo
---
DATE & TIME
Friday, November 11, 2022
1 p.m. – 2 p.m.
SPEAKER(S)
Dr. Kelebogile Zvobgo
WHEEL CHAIR ACCESSIBLE
Yes
---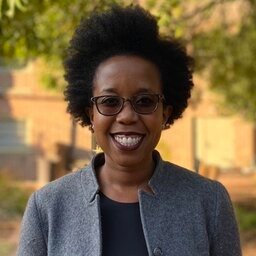 Kelebogile Zvobgo
Date: Friday November 11, 2022, from 1:00-2:00pm
Location: SGW-H-1220
Title: Costly Signals in the International Human Rights Regime: Why States Withdraw Treaty Reservations
Abstract: States often use reservations to adjust their treaty obligations. While prior research demonstrates why countries submit reservations (generally to reduce the effect of the most demanding obligations) or why they object to reservations, little work explains why states withdraw them. We argue that states withdraw reservations to signal changes in their behavior, in response to international pressure. We identify two pathways: (1) pressure from a powerful state or group of states that objects to a country's reservations and (2) pressure from human rights committees during periodic reviews. We evaluate our expectations using novel data on reservation withdrawals, covering nine major human rights treaties, from 1976 to 2014. The analyses reveal that international and institutional pressure leads states to withdraw reservations. While previous work emphasizes domestic factors, our findings show that the international community can compel states to improve their commitments to human rights and international law.
Kelebogile Zvobgo is an Assistant Professor of Government at William & Mary, a faculty affiliate at the Global Research Institute, and founder and director of the International Justice Lab.
Subscribe to this Google Calendar to add the dates of the Political Science Department Speaker Series to your calendar: https://calendar.google.com/calendar/u/0/rcid=NzZvOXJlYzJkcnA1OW8ydjNmbzVqaDhiZT
---