| | | |
| --- | --- | --- |
| COURSES TAUGHT DURING SUMMER 2023 | COURSES TAUGHT DURING FALL 2023 | COURSES TAUGHT DURING WINTER 2024 |
| PHYS 204/224 | PHYS 204/224 | PHYS 204/224 |
| PHYS 205/225 | PHYS 205/225 | PHYS 205/225 |
| PHYS 226 | PHYS 206/226 | PHYS 206/226 |
| PHYS 200 | PHYS 230 | PHYS 230 |
| PHYS 230 | PHYS 330 | PHYS 330 |
| PHYS 330 | PHYS 232 | PHYS 236 |
| PHYS 289 | PHYS 284 | PHYS 252 |
| PHYS 389 | PHYS 245 | PHYS 260 |
| PHYS 497 | PHYS 253 | PHYS 273 |
| | PHYS 289 | PHYS 289 |
| | PHYS 334 | PHYS 335 |
| | PHYS 345 | PHYS 354 |
| | PHYS 355 | PHYS 367 |
| | PHYS 377 | PHYS 389 |
| | PHYS 389 | PHYS 435 |
| | PHYS 440 | PHYS 445 |
| | PHYS 443 | PHYS 460 |
| | PHYS 459 | PHYS 468 |
| | PHYS 497 | PHYS 478 |
| | | PHYS 497 |
| | | PHYS 498 |
Options for the Bachelor of Science, Physics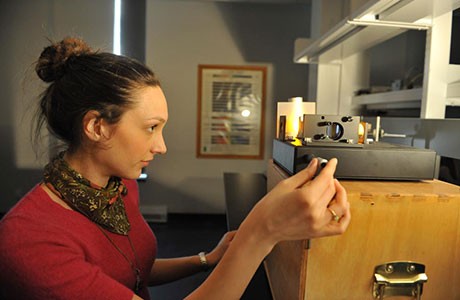 BSc Major
Provides a general overview of the field, without a clear specialization in any specific area of physics. Ideal for students who want a general formation and a broad selection of subjects. It is useful for any job where technical knowledge is a must. View suggested sequence of courses.
BSc Specialization
Provides an in-depth concentration for students who want to learn about physics in detail. Two concentrations are offered and both include material about modern concepts and trends in the field.
Option A: Physics: This is a traditional option, with computational techniques representing a current trend for problem solving. Students can choose to specialize in experimental or theoretical physics. Beneficial to students who want to find employment after graduation or continue studying physics or engineering at the graduate level. Students can work in the areas of engineering, telecommunications or scientific software development. View suggested sequence of courses.

Option B: Biophysics: A truly interdisciplinary option spanning Physics, Chemistry, Biochemistry and Biology. Beneficial to students who are interested in broad issues and links between disciplines in science, and provides the background for further work in any science field or medicine. Students can work in conservation or the environment, for pharmaceutical companies, or in hospitals: medical physics or imaging (although further specialization is advisable). View suggested sequence of courses.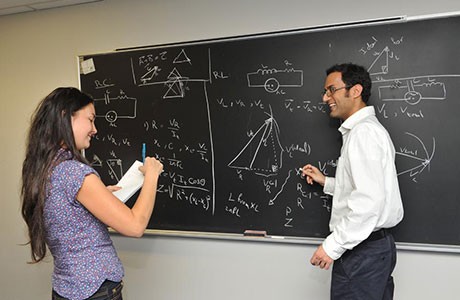 Bsc Honours
An excellent choice for students interested in research and graduate studies since a research project is required for graduation. Normally, students apply for entry into the honours program after starting in the specialization. The program requires a high academic standing to enter and remain in.
Minor in Biophysics
The Minor in Biophysics is intended for students majoring or specializing in Biology, Chemistry and Biochemistry, Exercise Science, Neuroscience (Psychology) as well as Mathematics and Engineering.
CONDUCT SCIENTIFIC RESEARCH STARTING YOUR FIRST YEAR OF UNIVERSITY
The Science College offers a Minor in Multidisciplinary Studies in Science.