Bachelor of Science (BSc)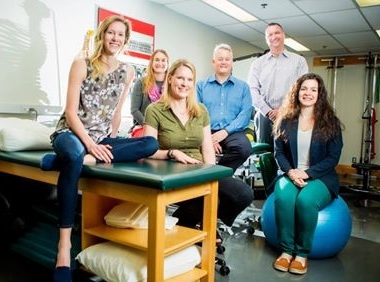 Why study Athletic Therapy?
Pursue a career devoted to the health care of active individuals through to high-performance athletes. You will develop the knowledge and practical skills needed for injury prevention, emergency services, and rehabilitation. Using the state-of-the-art PERFORM Centre, a research facility focusing on health through prevention, you will undertake musculoskeletal and postural evaluation, equipment fitting and selection, prophylactic and supportive taping and wrapping, injury assessment, basic and advanced emergency life support and first aid. Your educational experience will include foundations in human anatomy, exercise physiology, biomechanics, and nutrition as well as conditioning programs and rehabilitative techniques.
A Bachelor of Science degree takes a minimum of four or five years (120 – 150 credits) of full-time study, depending on your academic background.
Honours in Athletic Therapy* (102 credits)
Athletic Therapy (BScAT)* (96 credits)
*Admission is to the Major in Exercise Science. Students seeking admission to the Honours and (BScAT) program may apply for a transfer after having completed certain courses and obtained a grade point average of 3.0.
Degree requirements