About the department
We build strong foundations in universal concepts of biology that lead to understanding of a broad range of specialized topics.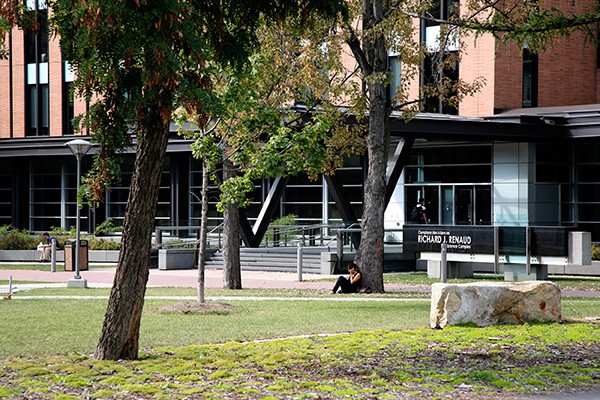 The Department of Health, Kinesiology & Applied Physiology is committed to teaching and research in exercise, health, and physical activity, with emphasis on athletic therapy and kinesiology and clinical exercise physiology.
Our state-of-the-art facilities in the Richard J.Renaud Science Pavilion on the Loyola campus give students a unique university experience with knowledgeable and dynamic faculty, advanced laboratory equipment, and a valuable student learning laboratory.
Our Major and Specialization programs in exercise science prepare undergraduate students to play an active role in helping individuals develop healthy lifestyles.
Graduate students work with faculty on important fundamental and clinical research questions in the basic mechanistic sciences, in the clinical areas of injury prevention and care, and in the chronic care of certain diseases through exercise.
The department welcomes Quebec CEGEP students, mature students, out-of-province students, and transfer students who meet certain admission criteria.
Please note: Opening for internal transfer from other science programs depends upon department admission quota in a specific academic year and it will be decided by the department after August 15th this year.
The School of Health offers research opportunities, teaching, and training for faculty and students, community health programs, and a full service athletic therapy clinic.
The Health, Kinesiology and Applied Physiology Student Association
The HKAPSA is responsible for many extracurricular and social activities, including fundraising, intramural sports, and field trips.
The HKAPSA student learning lab is a fully-equipped laboratory where students can develop their practical skills and receive advice from students who are more advanced in the programs.