Universal Design for Learning (UDL)
Learn more about UDL and how you can implement accessible teaching practices into your classroom, from the ACSD and CTL (Centre for Teaching and Learning).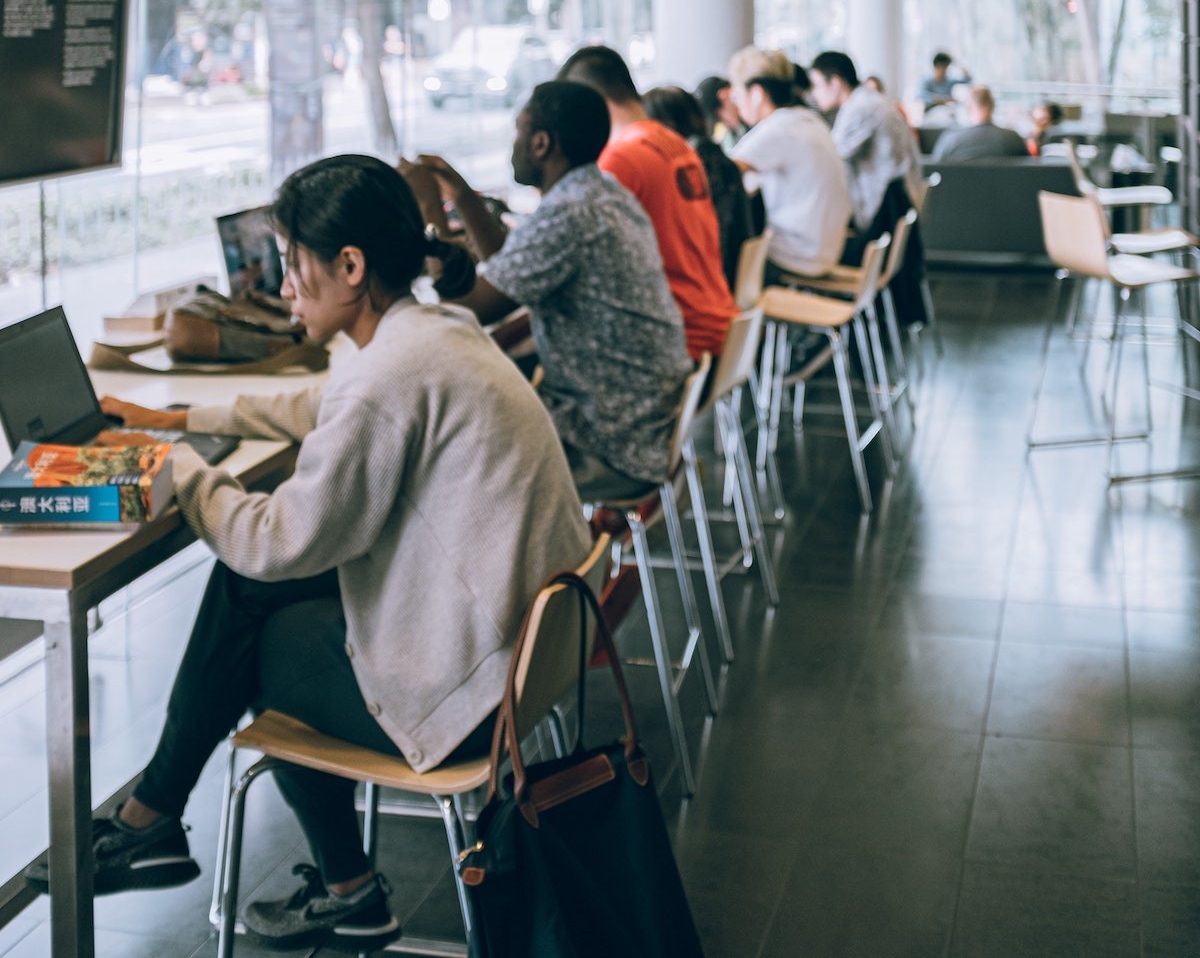 Marley Clovelly, Pexels
What is UDL?
Universal Design for Learning (UDL) is an educational framework that guides the design of learning goals, materials, methods and assessments while keeping the diversity of learners in mind.
With UDL, instructors remove barriers to learning by giving students options and choices that empower them to take control of their learning, all while ensuring that learning objectives are met.
UDL is about teaching excellence and ensuring access for all.
Download the infographic (PDF)
UDL benefits all students and ensures equal opportunities to learn and succeed.
The goal of UDL is to create learners that are:
Purposeful and motivated

Resourceful and knowledgeable

Strategic and goal-directed
In other words, to create expert learners. Inclusive teaching practices like UDL aim to create greater access for all learners, recognizing that many students face barriers to learning, not only students with disabilities. For example, Concordia classrooms include students from different cultural and educational backgrounds, with a variety of language abilities, and diverse learning needs.
Instructors implementing UDL will also benefit from this proactive design as it supports a more diverse student population and reduces the need for individualized accommodations.
The UDL principles are based on the three-network model of learning that take into account the variability of all learners. These principles guide the design of learning environments with a deep understanding and appreciation for individual variability, noting that, in fact, the "average learner" is a myth.
By designing to the edges the cirriculum supports all students, including those that were traditionally excluded. With UDL, instructors proactively design courses that provide:
Multiple means of engagement: How we engage learners to support interest, motivation, and persistence in the face of challenges.
Multiple means of representation: How information is presented (i.e., audio, print, tactile, graphically, video etc); ensuring that it is accessible and presented in a variety of ways.
Multiple means of action and expression: How people exhibit mastery, how they can express their achievement, and how they can really articulate well what it is they know.
Classrooms are a reflection of the world in which we live and represent the diversity within. Students often face challenges in classrooms that are designed for the "average student."
By implementing inclusive teaching practices, faculty can create learning environments in which all students feel like they belong, can learn at high levels, and can reach their true potential.
To support instructors in creating inclusive learning environments that incorporate the UDL principles, consider these five inclusive teaching practices:
Accessibility is one of the many important components of UDL. Classroom information has to be accessible and presented in a variety of ways. Making your course material (including videos, images, documents, PowerPoint presentations, Moodle) accessible benefits all of your students.
Resources
Moodle Accessibility Checker (MAC): A tool to help faculty transform their digital course materials into inclusive formats that are accessible to all learners. When enabled, the checker identifies inaccessible web content, including images, text, links, media files, tables, and layout, and generates an instant report outlining issues that need to be fixed.
Making Learning Inclusive and Accessible modules: This set of modules is anchored in best practices to support you in building more inclusive and accessible courses.
An inclusive syllabus includes policies and resources that help ensure all students are supported in their learning process. Including an accessibility and diversity statement that explains why diversity and inclusion are important to education helps students understand its importance and relevance.
Resources
UDL syllabus: This resource contains information about developing a syllabus, including an example of a syllabus highlighting UDL considerations.
Accessibility statements: Including a welcoming accessibility statement on your course syllabus will encourage students who encounter accessibility challenges to communicate with you. This resource provides serveral sample accessibility statements.
Diversity statements: A diversity statement is a paragraph or section in institutional, department, or course language that welcomes the range of student identities, experiences, and perspectives, particularly those that have been traditionally marginalized. This resource provides recommendations and samples for diversity statements.
Students feel acknowledged when we adopt current terminology about various identity groups. Using inclusive language can help build a stronger campus community and further our ability to thrive in an increasingly diverse environment.
For example, there are two prevalent ways that we identify with disability in language: person-first and identity-first. Both options have implications for how we think about disability (Association on Higher Education and Disability). When speaking with students, use the language they use and prefer. When in doubt, ask.
As students master classroom material, provide them with options for expressing their achievement. For example, consider podcasts as an acceptable alternative to a literature review or final papers. Embed flexible due dates in course syllabi so that students can choose submission dates based on workload.
Use an online questionnaire that asks students about their preferred name/pronouns, work experience, plans for the future, what they are most looking forward to and most concerned about related to your course, to help you connect with them and better meet their learning needs.
Remove barriers to students meeting with you by offering a variety of times (time of day and length of meeting), formats (e.g. video conference, audio call, email), and structures (e.g. one-on-one and in groups).