Our mission
Learn more about our mission and vision for accessibility and inclusion at Concordia.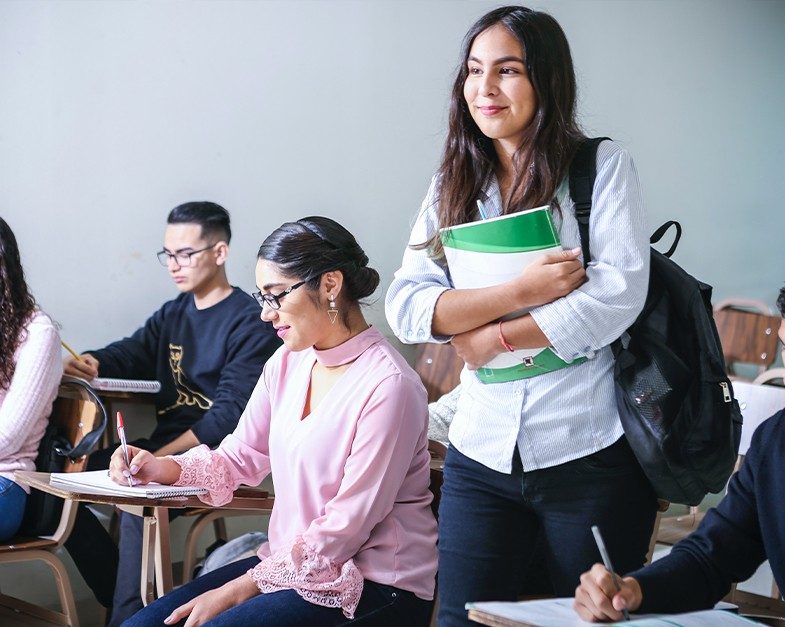 We work to create structures, supports, procedures, strategic alliances and partnerships such that the academic experience of an ACSD registered student closely mirrors the academic experience of a non-ACSD registered student of the university.
Our vision is a university community where students are recognized for the unique complement of skills and abilities that they possess, and where every aspect of the university is accessible to all students.
We believe human variation is natural and vital in the development of dynamic communities.

We believe disability is a social/political construct that includes people with a variety of conditions who are bound together by common experiences.

We believe inclusion and full participation are a matter of social justice.

We believe effective design is essential for achieving inclusion and full participation.

We believe in Universal Design for Learning.

We believe in the Social Model of Disability in that people are disabled by barriers in society and the environment, not by their impairments.

We believe creating usable, equitable, sustainable, and inclusive environments is a shared responsibility.
Statistics
Here are the statistics for students registered with the ACSD for the 2020-2021 academic year.
| | | |
| --- | --- | --- |
| Disability Category | Number of Students | % of total |
| Hearing impairment | 43 | 1.3% |
| Medical, organic condition | 327 | 9.8% |
| Mobility, motor impairment | 168 | 5.0% |
| Visual impairment | 45 | 1.3% |
| Speech-language impairment | 45 | 1.3% |
| Attention Deficit Hyperactive Disorder | 1065 | 31.8% |
| Learning disability | 614 | 18.3% |
| Mental health condition | 924 | 27.6% |
| Autism Spectrum Disorder | 118 | 3.5% |
| TOTAL | 3349 | |
Register with the Access Centre for
Students with Disabilities (ACSD)
Please send us a request by email and attach the required documents.
We will contact you to book an appointment with an advisor.
Related registration and ACSD information
Student accommodations
Learn about academic accommodations and services including individual planning, referral services, drop-in sessions, and more.
Get the details
Accessibility policies
Find Concordia's policies relating to accessibility and the rights and responsibilities of the university community.
Read the policies
Contact us
Connect with the Access Centre for Students with Disabilities (ACSD) team — find our contact information here.
View contact info