Visit the Cities Hub



Tackling traffic congestion: How Montreal is using a smart cities approach to improve transportation
Developing solutions to problems like city traffic is an integral part of Concordia's smart cities research
Horns honking, trucks idling, hours of vehicles snaking through city centres. These are the common sounds and sights of their daily commute.
As cities like Toronto, Montreal and Vancouver draw more people – and automobiles – into the fold every year, the traffic problems continue to grow.
"Congestion is an ever-growing problem and as with a move towards increased activities and population this problem is going to grow even more," explains Anjali Awasthi, a professor at Concordia's Gina Cody School of Engineering and Computer Science.
Developing solutions is an integral part of Concordia's smart cities research, as the Montreal-based university dedicates resources to reimagining new methods for developing and living in cities.
Indeed, public transit has been touted as a solution to traffic congestion headaches and mobility issues experienced in big cities. But it's not necessarily convenient for everyone, particularly those who live outside of the city limits.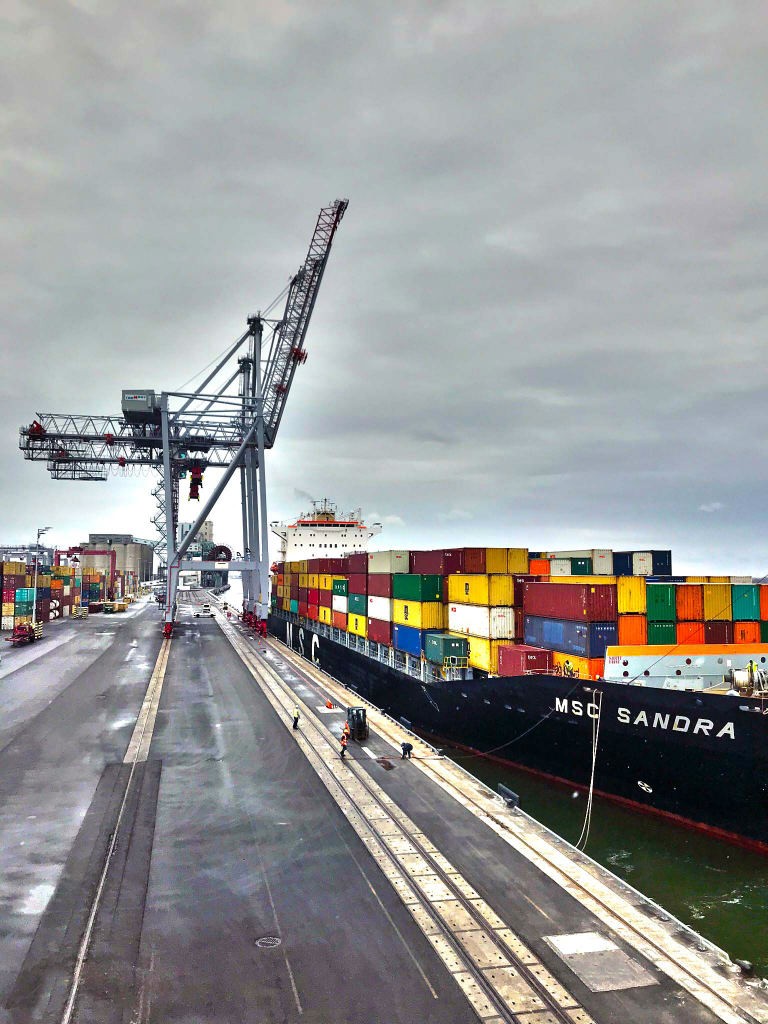 As part of Concordia's smart cities work, the university teamed up with the Port of Montreal, the second largest port in Canada for a research project.
COURTESY OF MONTREAL PORT AUTHORITY
However, Awasthi, who works at the Concordia Institute for Information Systems Engineering, says there are numerous ways in which a mix of public transportations solutions can work to respond to both urban and suburban users.
"Minimizing private cars or having rideshare, park and ride options, or mass transit options can have a significant impact," says Awasthi. "But we have to look into options that curb this issue [of congestion] on a larger scale."
Some of those other options include tackling the lesser-known factors of vehicle congestion, like freight traffic coming from cities with shipping ports.
As part of Concordia's smart cities work, Awasthi teamed up with the Port of Montreal — the second largest port in Canada that handled 39 million tonnes of cargo last year — for a research project to develop different ways of limiting wait times for truck drivers, lowering emissions through idling, and reducing congestion at the port through digital solutions.
"[Smart cities] is looking at how we manage truck traffic as we are a major generator of truck traffic of over 2,000 trucks per day," says Daniel Olivier, director of Business Intelligence and Innovation at the Port of Montreal.
"We have embarked on a transition, going from a pure infrastructure provider to a more digital solutions provider that would impact the entire supply chain."
Ports are very complex networks with, in many cases, increased cargo loads every year. But there are certain challenges like spatial constraints, budget limits and the ever-growing need to be green that mean every resource must be used to the best of its ability and this is where technology comes in.
A solution to this, says Olivier, is the trucking portal, which will allow truck drivers and others to see real time turn-around times of trucks, meaning how long it takes to process a truck at the Port of Montreal. Now drivers can see how long wait times are at the port and can plan their trip accordingly to arrive at less congested times.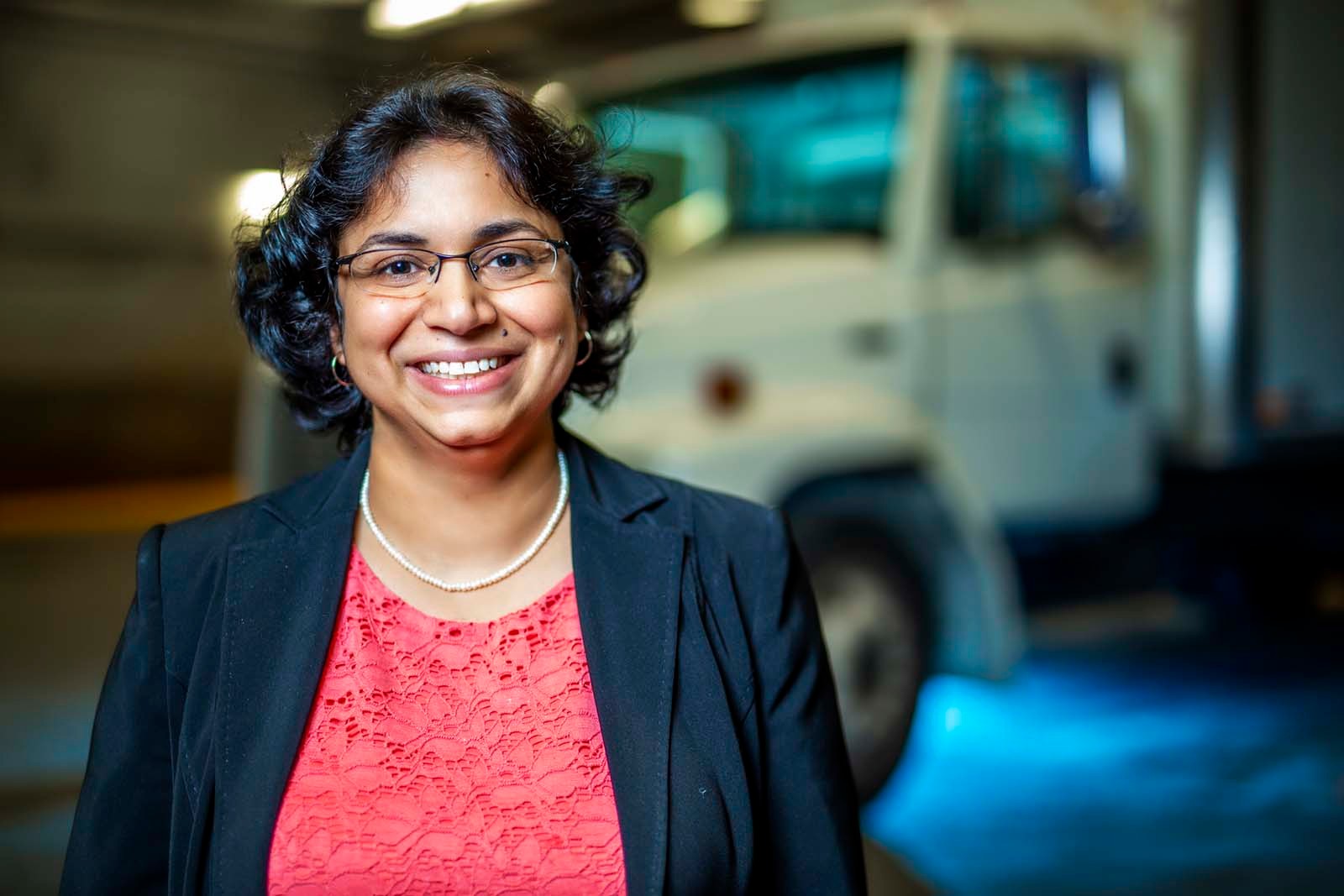 Anjali Awasthi, professor at Concordia's Gina Cody School of Engineering and Computer Science.
"It's the same principle as someone planning to take a flight to the U.S. and checking wait times for the customs lineup, then using this information to know what time to head to the airport to make your flight," says Olivier. "We did the same for truck drivers."
In conjunction with this digital solution, the port has extended its gate hours to 6 a.m. to 11 p.m., so drivers can have access to the port 17 hours a day.
"We also talked about having an advanced information system in place so that paperwork at the terminals can be reduced," says Awasthi.
Digital solutions applied to city infrastructure are the future of urban planning, but she cautions that every city has its own dynamics that must be considered when considering public mobility.
"We need to look at a variety of factors when we undertake this type of research because one solution doesn't fit all when it comes to list of causes for congestion," says Awasthi.
"For instance, when we are looking at solutions like mass transit we have to look at all stakeholders and come up with a solution that meets most, if not all, of their interests."
Discover how Concordia is reimagining and reinventing communities and cities.