Visit the Cities Hub



How city planners use data to make decisions about infrastructure
A Concordia professor's data-focused platform is helping Montreal make decisions about city planning
Have you ever wondered how city planners determine where to add new bus routes or subway lines?
The answer lies in the data.
In this case, the data comes from surveys that record individual travel behaviour. This information helps planners map out the busiest, most efficient or underused routes in a city.
"We need to know all the trips that people are making, how they make those trips and for what reason," says Zachary Patterson, a professor of geography, planning and environment at Concordia.
There needs to be a sense of how many people are going to use the infrastructure, if it's going to relieve congestion and by how much, says Patterson.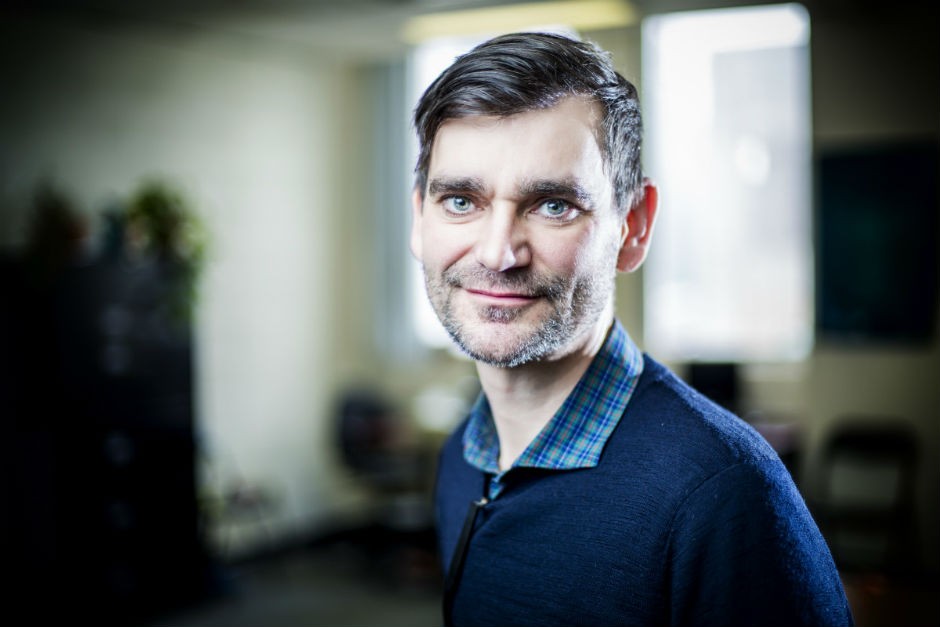 Dr. Zachary Patterson, professor of geography, planning and environment
Patterson's work is part of Concordia's smart cities-related research, which looks at new or reimagined ways to develop happy, healthier cities through improved public mobility, sustainability, environmental design, clean energy design and smart technologies.
Traditionally, travel surveys are conducted over fixed telephone lines or landlines, and involve calling people up and asking them where and how they travelled in the past day. But this method, says Patterson, can leave out a lot of people, particularly "young people that often rely exclusively on cell phones."
Patterson has updated the survey method for today's smartphone users. After asking a few questions about the user's journey, the free app passively collects data on when the user's trip begins and ends.
"In the analyses we've done, we typically have an overrepresentation of younger age-groups who are increasingly under-represented in traditional methods of data collection," he says. "Also, the data we collect is geographically and temporally richer since we have information on itineraries in addition to just origins and destinations, which are what are traditionally collected."
Patterson's platform was also used to develop an app called MTL Trajet for the city of Montreal, which allows a user's travel data to be collected with minimal effort and has been an integral part of the city three-year smartphone travel study.
After answering a survey about the user's journey, the free smartphone application then detects when the user's trip begins and ends if it is left running, making it a more passive way of collecting data.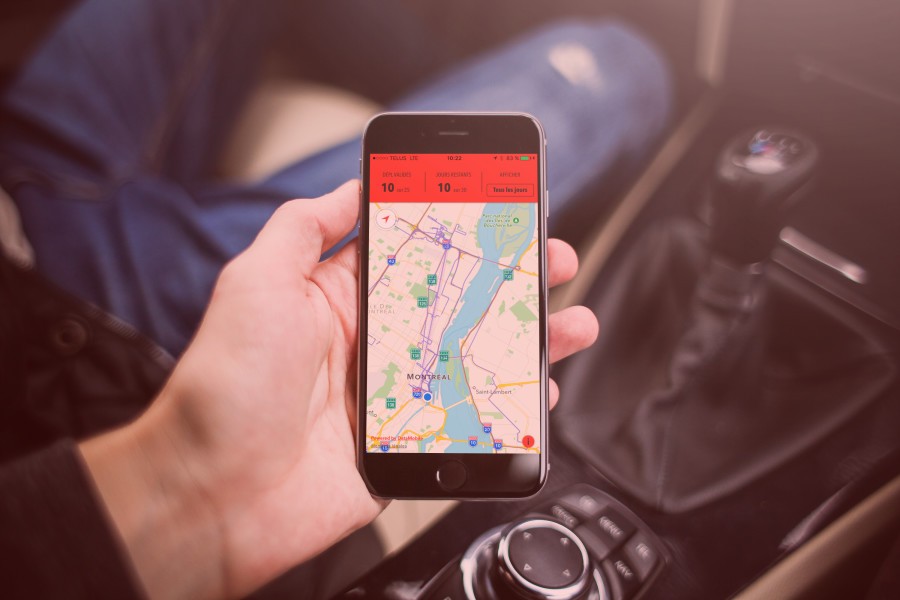 The MTL Trajet app for the City of Montreal allows a user's travel data to be collected with minimal effort.
COURTESY OF VILLE DE MONTREAL
"These new tools, such has MTL Trajet, help us reach out to citizens that we weren't otherwise able to contact through more standard means of communication," says Audrey Gauthier, communications officer for the City of Montreal. "This is particularly true for younger citizens."
And it's not just about the quantity of data that the city is able to gather through this technology, it's about the quality of the data that this real-time app can capture and report.
"In addition to obtaining citizens' cooperation, we are also able, through these tools, to collect data combinations that we would otherwise be unable to obtain," Gauthier says. "These combinations are a direct creation of the users, during their travels."
Using the data collected and analyzed through MTL Trajet, the city can study things like a travellers' transportation habits, what types of transport they take, and the time it takes to travel around the city and its surrounding suburbs.
The app and Patterson's platform have even been used to collect information and map the transit system of Accra in Ghana.
"Professor Patterson's project is unique," Gauthier says. "It does in fact enable the city to collect large quantities of significant data in a very short period of time."
"It is then through the collection and analysis of this type of data that we will be able to plan mobility for Montreal," she adds.
As with all collection of personal data, privacy and security protection is a top priority for everyone involved in the project.
"We have very precise geographic and temporal information of people, so naturally this information needs to be very carefully protected," says Patterson. This is done through several methods including high-levels of encryption and limiting the number of people with access to the data. Any shared data through an open source also ensures that users are completely anonymous.
This tool is about getting the most accurate data so that city planners can make decisions that improve mobility.
The goal, Patterson says, is that this type of data will be used in most transportation planning decisions in the future, whether it be a new bus route, metro or additional lanes for traffic.
Discover how Concordia is reimagining and reinventing communities and cities.