Out with queer bullying
Concordia students and professors record YouTube video to build on the It Gets Better Project - a new social movement that advocates against the bullying of queer youth
Concordia students and professors record YouTube video to build on the "It Gets Better Project" - a new social movement that advocates against the bullying of queer youth.
Imagine, for a moment, how it feels to be verbally or physically assaulted on a regular basis. In families, it's considered domestic abuse. In workplaces, it's labeled harassment. Both are punishable by law.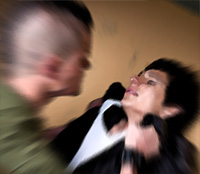 At schools, when kids are insulted or turned into human punching bags, such verbal and physical abuse is called bullying.
While incessant ridicule and bodily attacks can be crippling in a young person's journey towards self-realization, school bullying is largely unreported and unpunished. It remains closeted when victims fear further exposure or added reprisals from tormentors. Shunning is also a form of harassment.
Systematic cruelty – because of creed, colour, weight or sexual orientation – continues when peers or educators turn a blind eye.
And bullying doesn't stop when class is over. The internet age has enabled harassment to merge online, where bullies deride their victims in anonymity.

An insidious experience for some kids
For teenagers who discover they might be lesbian, gay, bisexual, transgendered and queer (LGBTQ), harassment can be a particularly insidious part of the educational process.
As reported in the Journal of the American Academy of Child & Adolescent Psychiatry earlier this year, a study from the McGill University Health Centre found that gay, lesbian and bisexual teens are twice as likely as their heterosexual peers to think about – or attempt – suicide.
The stark circumstance of LGBTQ youth prompted a group of Concordia students and professors to create a new video to advocate against school bullying.
Inspired by the "It Gets Better Project" – a new social movement that aims to give hope to LGBTQ youth – Concordia has become the first Quebec university to record a YouTube stand against queer bullying.
Education makes it better
Concordia, however, has tweaked the formula: their core message is "Education makes it better." By educating teachers and society, by reporting and stopping harassment, everyone can make a difference to end school bullying.
The video features testimonials from undergraduate Brian Tuck and PhD candidate Alan David Wong.
Concordia professors who took part include Gilbert Émond, from the Department of Applied Human Sciences, who explains how he's studied the ravages of homophobia for much of his career.

Deborah Dysart-Gale, Chair of the General Studies Unit in the Faculty of Engineering and Computer Science, talks about her support of queer youth.

Elizabeth Meyer, from the Department of Education, tells viewers how she recently wrote a book on teen torment, Gender, Bullying, and Harassment: Strategies to End Sexism and Homophobia in Schools (Teacher's College Press, 2009).

Meyer was interviewed on CTV's noon hour newscast with Todd van der Heyden on December 8:
Emergence of an inspirational movement
The original "It Gets Better Project" was launched in September 2010 by syndicated columnist and author Dan Savage. He recorded a YouTube testimonial of hope after a succession of American teenagers committed suicide following their ruthless harassment from homophobic peers.

The "It Gets Better Project" has since gone viral, inspiring over 5,000 similar videos on YouTube and garnering 15 million views. What's more, inspirational spots have been recorded by U.S. President Barack Obama, and the staff of multinationals such as Google.

The "It Gets Better Project" has ignited a public conversation about queer bullying that wasn't on the agenda beforehand and has become one of the biggest stories of 2010. With every video that grabs attention from various audiences and media, it provides hope to adolescents and raises awareness about the devastating consequences of breaking young spirits.

Consequences of queer bullying
According to a 2009 survey by Egale Canada, a national organization that advocates for human rights, 60 percent of LGBTQ students are verbally harassed about their sexual orientation. Twenty-five percent of these students are physically harassed.

The survey revealed that 75 percent of LGBTQ students and 95 percent of transgender students feel unsafe at school – compared to 20 percent of straight students.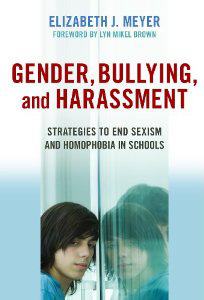 A National School Climate Survey in the United States, conducted in 2009 by the Gay, Lesbian and Straight Education Network (GLSEN), found that 84.6 percent of LGBTQ students reported being verbally harassed.

Another 40.1 percent reported being physically harassed and 18.8 percent reported being physically assaulted at school in the past year because of their sexual orientation.

Harassment hurts everyone
Teen bullying hurts more than emancipated LGBTQ kids. David Fortin is a case in point. After years of bullying at his high-school, the 14-year-old escaped his daily torment by running away from his family home in Alma, Quebec.

Although he'd never personally identified as gay, Fortin could no longer bear innuendo that he was queer and relentless bullying from peers.

Fortin vanished on February 10, 2009. Despite a province-wide search, he was never seen again.

Related links:
• It Gets Better Project
• Elizabeth Meyer's Gender, Bullying, and Harassment: Strategies to End Sexism and Homophobia in schools
• Queer youth in the 'blind spot'? -- NOW, October 12, 2010
• Youth who self-identify as gay, lesbian or bisexual at higher suicide risk
• Egale Canada: Youth Speak Up about Homophobia and Transphobia
• GLSEN National School Climate Survey
• "The lonely journey of David Fortin" -- Montreal Gazette, November 18, 2010


Media contact:
Sylvain-Jacques Desjardins
Senior advisor, media relations
University Communications Services
Concordia University
Phone: 514-848-2424, ext. 5068
Email: s-j.desjardins@concordia.ca
Twitter: http://twitter.com/concordianews
---