$80K available for collaborative campus projects that advance Concordia's sustainability goals
The university relaunches the Sustainability Living Lab Funding Program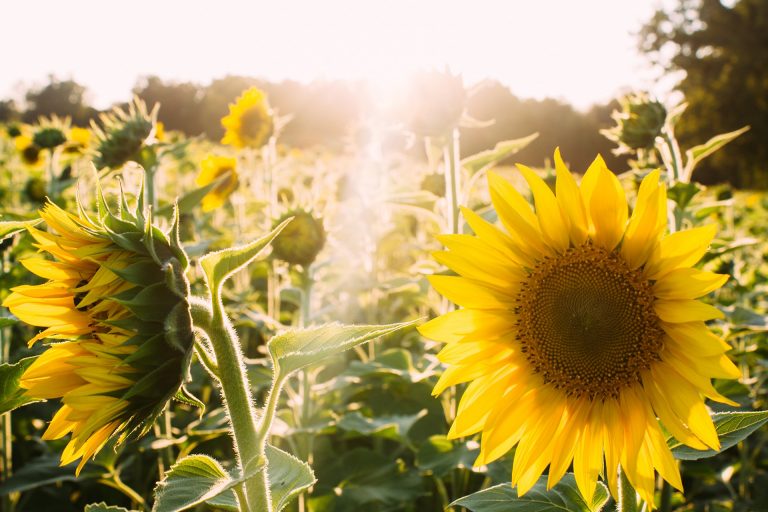 Concordia community members with sustainability projects that align with the university's five-year Sustainability Action Plan can now apply for funding through the re-launched Sustainability Living Lab Funding Program (SLLFP).
Funds are available for teams of students, faculty and staff working on projects that address at least one of the action plan's five streams — food, waste, climate, research and curriculum — and provide experiential learning opportunities.
The innovative program is a matching fund partnership between the Sustainability Action Fund (SAF) and Concordia's Office of Sustainability under the vice-president of services and sustainability. Since its launch in 2021, more than a dozen campus sustainability projects have benefited from funding.
"SLLFP is a key entry point for Concordia community members looking to contribute in a way that supports the university's sustainability goals," says Sandra Mouafo, Sustainability Living Lab coordinator.
SAF executive director Sebastián Di Poi adds that the program allows students, faculty and staff to tangibly and formally lead projects together.
The new program model aims to amplify impact and longevity
Knowing that sustainability goals and conversations change and evolve, the Office of Sustainability and SAF actively sought community and stakeholder feedback following SLLFP's launch. The result is a revamped program model that ensures broader participation and representation from the Concordia community and, hopefully, a greater impact in the long run.
"In the new model, the idea is to make sure that projects are grounded with staff and faculty members who believe in them to ensure longevity," says Mouafo. "There will always be an influx of new students with different viewpoints and interests, and that's important to feed back into the projects."
Di Poi adds that the program sets the stage for projects looking to scale up their funding and have a significant impact on campus.
"The EDML Library of Parts project, for example, was developed to address the Department of Mechanical and Industrial Engineering's need for used parts and a parts library, but the funding helped expand the scope of the work and make it more impactful," he says.
The project takes advantage of used parts and materials from past projects in the Engineering Design and Manufacturing Lab, making them available for new student projects through an online platform at no cost.
Di Poi says SLLFP acts as a springboard for existing projects to reach the next stage in their development. He highlights Mind Heart Mouth, led by doctoral student Andrea Tremblay, as one such project.
Through its collective community garden model, Mind Heart Mouth provides fresh organic produce to neighbourhood food banks and campus food initiatives while promoting intergenerational connections and experiential learning.
"Support from SLLFP helped take the project to the next level," says Di Poi. "Building links within the community is something that often happens naturally, but in this case, it happened very intentionally."
An opportunity for everyone to get involved
Mouafo encourages project submissions from across all four of the university's faculties. "I want students working in disciplines like STEM, finance, technology and AI to know there is room for them to bring their expertise, perspective and interest to sustainability projects," she says.
"Bringing new voices to the table can help amplify the existing sustainability work and create a valuable support system for those championing sustainability causes," Mouafo adds.
"Sustainability pertains to everyone. It's about creating a future in which we can all thrive, and that requires everybody's input to be possible."
Mouafo encourages interested students, faculty and staff to get in touch with questions and project ideas. She also notes that the Living Lab team can provide support in the development phase by helping connect project stakeholders and Concordia community members.
The Sustainability Living Lab Funding Program is accepting applications until October 27, 2023.

Find out more about Concordia's Sustainability Living Lab Funding Program and explore funded projects.
---