Concordia's Gina Cody School announces the winners of a new student sustainability award
Three Capstone teams were recognized for integrating the UN's Sustainable Development Goals in their projects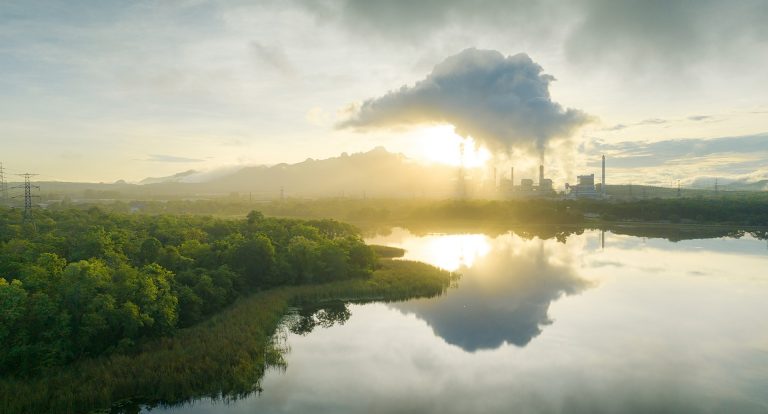 The topic of sustainability already permeates many areas of the Gina Cody School of Engineering and Computer Science. Now, undergraduate students can delve even deeper into sustainable practices through the launch of the school's Capstone Sustainable Development Goals (SDG) Impact Award.
The new award recognizes and honours Capstone projects that have the potential to address societal issues as outlined by the United Nation's 17 SDGs. The SDGs provide a shared action plan for promoting prosperity and protecting the planet, now and into the future.
The 17 goals cover issues related to poverty, clean water, gender equality and climate action, to name a few.
Each project submission is evaluated according to its potential to meet the identified targets, its feasibility, its relationship to the SDGs and the team's demonstrated knowledge. The top three selected projects receive the Tier 1, Tier 2 and Tier 3 prizes.
"While our researchers and graduate students approach their work through a sustainable lens, our goal is to get students more engaged in this practice earlier on in their studies," says Mourad Debbabi, dean and professor at the Gina Cody School.
"This new award encourages students to integrate sustainability into the biggest project of their undergraduate degree, the Capstone project. It is important that we recognize students who are mindful of incorporating sustainability in everything they will do as future engineers and computer scientists."
Winning Capstone projects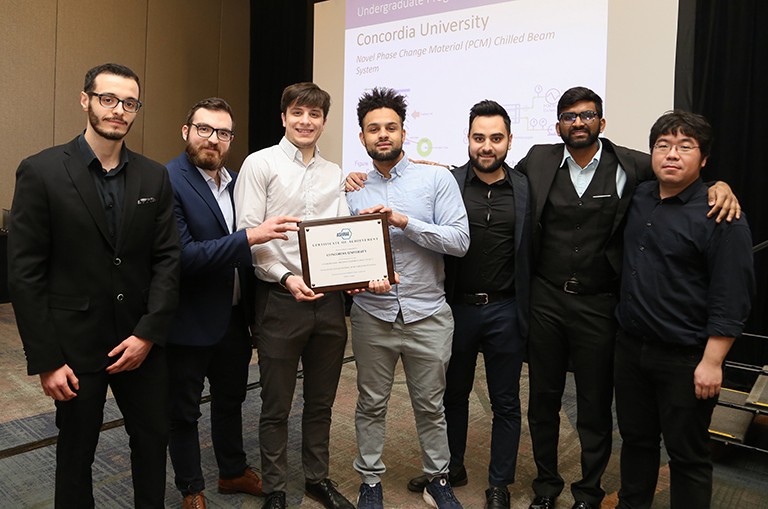 Tier I – Novel Phase Change Materials (PCM) Chilled Beam HVAC Test Stand
The team's goal was to render climatization systems more efficient and less energy intensive. The students used the natural properties of phase change material (PCM), which absorbs large amounts of heat or releases this heat as it changes phase. The PCM is used to absorb the heat generated by climatization systems during the day and release it during the cool of night.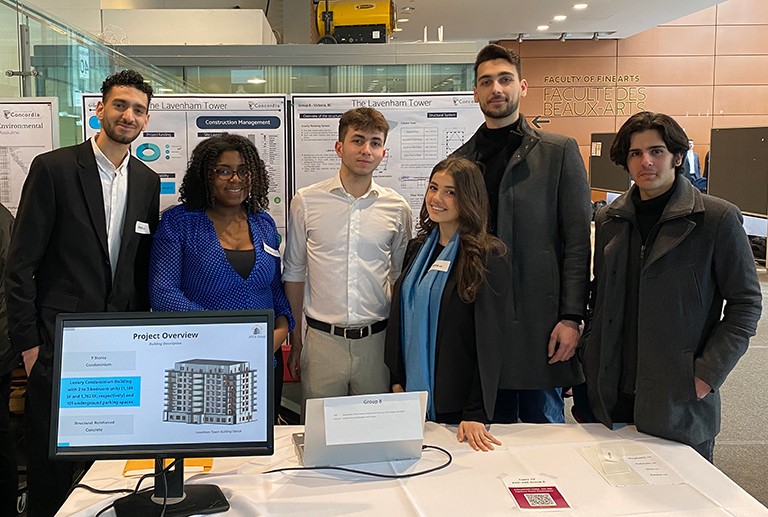 Tier II – Lavenham Tower
The project entails the construction of a nine-storey concrete condominium on vacant land in the James Bay neighbourhood in Victoria, British Columbia, located on the traditional territories of the Songhees and Esquimalt Nations. The aim was to provide housing for the increasing population while simultaneously ensuring a safe space and healthy environment for the community without engaging in urban sprawl or damaging the environment.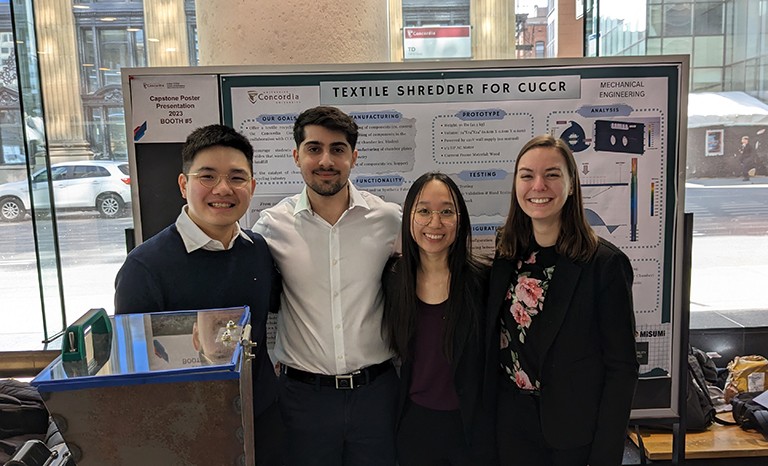 ---