Adelina Feo named new manager of Concordia's Access Centre for Students with Disabilities
'We want students to be part of a community that welcomes and embraces them'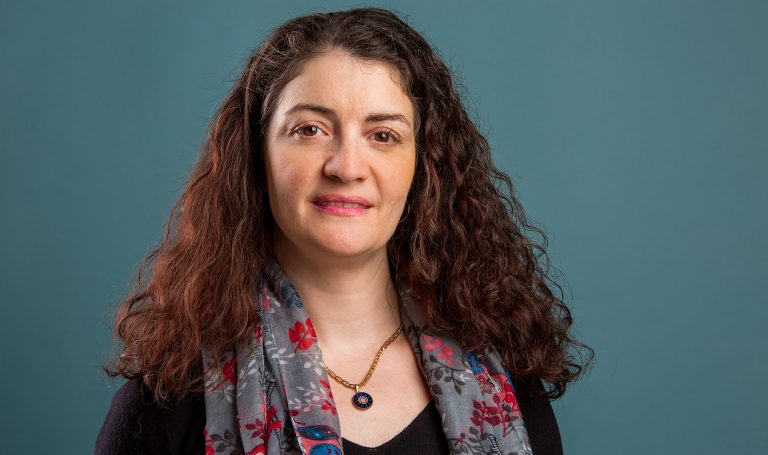 Concordia's Access Centre for Students with Disabilities (ACSD) has a new manager.
Adelina Feo will lead the ACSD team that provides academic accommodations and services to students with disabilities — promoting inclusivity and equal access to education.
Feo replaces Elana Bloom, who became director of Concordia's Campus Wellness and Support Services last summer.
"Adelina brings management experience coupled with a deep knowledge of disability. Her strong approach to diversity, equity and inclusion is a tremendous asset to the Concordia community," says Bloom.
"We are excited about her leading the ACSD in the ever-changing world of academia."
Feo comes to Concordia from the Cree Board of Health and Social Services of James Bay, where she held numerous positions over the years. Her past roles include director of allied health services, assistant executive director of the Pimuhteheu Department and occupational therapist, among others.
She says one of her goals at ACSD is to ensure that Concordia is a safe place where people with disabilities feel they can fully participate, academically or otherwise.
"I want to look at all aspects of university life and ensure that students with disabilities have access to the whole experience," Feo says. "We want students to be able to express themselves and be part of a community that welcomes and embraces them."
She holds an MA in bioethics with a focus on health-care policy from Université de Montréal and BScs in occupational therapy and microbiology and immunology from McGill University.
Feo adds that she's looking forward to contributing to student success stories. "The university community benefits from people with different backgrounds, educational journeys and abilities," she says.
"Students with disabilities who have made it through the door have already shown a lot of resilience, and it's a big achievement. It's an honour to be a part of that journey and to help them reach their goals."

Find more accessibility resources at Concordia's Accessibility Hub.
---