Concordia professors bring literary workshops to Kenya to support up-and-coming writers
Mikhail Iossel and Josip Novakovich joined an international cohort of literary professionals for seminars in Nairobi and Lamu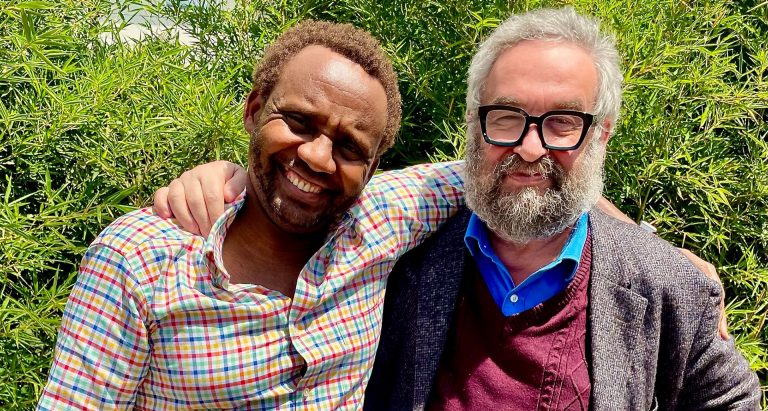 The inaugural International Literary Seminars (ILS) Kenya took place in Nairobi and on the island of Lamu in Kenya from December 6 to 20. They brought together an impressive array of writers, editors and industry people from around the world for the sake of the craft.
The seminars are a streamlined version of an earlier program founded in 1998 by author and frequent New Yorker contributor Mikhail Iossel, associate professor of English in Concordia's Faculty of Arts and Science. The seminars provide intensive literary workshops in a spirit of cultural exchange.
Participants were invited to the program based on the strength of their manuscripts, with three Kenyan writers receiving full scholarships to cover their expenses.
This year saw the likes of writers George Saunders, Valeria Luiselli, Dawn Raffel and Laia Jufresa and the New Yorker's fiction editor Deborah Treisman give talks and readings.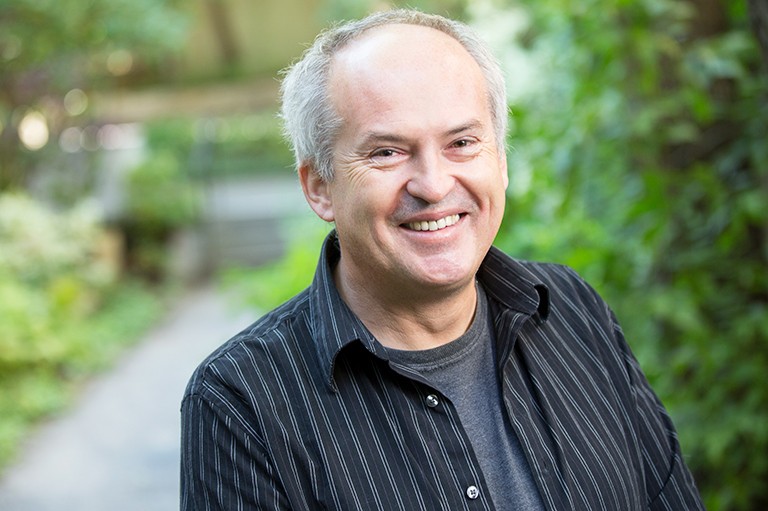 Concordia English professor and 2013 Man Booker International Prize finalist Josip Novakovich.
Supporting up-and-coming East African writers
"There's a strong emphasis on helping to discover and develop the talent of young Kenyan and East African writers," says Iossel, a former samizdat writer in the Soviet Union who moved to the United States in 1986 and Montreal in 2004. More recently, he was the winner of the 2021 Quebec Writers Federation Paragraphe Hugh MacLennan Prize for Fiction for his collection of stories, Love Like Water, Love Like Fire.
"We'd like to support more Kenyan writers, and in order to do that, we rely on fundraising and we collaborate with Kenyan partners like Jahazi Press, PrestiGe Books in Nairobi, Oxford Books East Africa and Tony Mochama of PEN Kenya," Iossel adds.
"With the help of Billy Kahora from the University of Bristol, we put together a contest for East African writers, and the winners were three very talented young Kenyans: Munira Hussein, Gladwell Pamba and Dennis Mugaa."
Shortly after being accepted into ILS, Hussein learned that an agent at New York's Shipman Agency was interested in representing her. She is now editing her stories with a view to publish and the future is looking bright for her.
Concordia English professor and 2013 Man Booker International Prize finalist Josip Novakovich was also present and helmed a number of creative writing workshops for participants.
Disruption for the sake of inspiration
ILS's precursor, the Summer Literary Seminars, ran for 21 years on three continents, with conferences in Saint Petersburg, Russia; Vilnius, Lithuania; Tbilisi, Georgia; Kenya and Montreal. It eventually became one of the world's largest and most dynamic independent literary seminars.
"The mission of both programs has always been to serve as a moveable platform of sorts where writers from different parts of the world could meet and work together, learning about each others' cultures in a mutually beneficial literary experience. It's a noble and emotionally and intellectually rewarding undertaking to be involved in," Iossel says.
"And as a writer, I've always believed in the creative benefits of temporary dislocation and existential disruption of one's writing routine and artistic practices. It gives one a charge of new energy, provides a writer with a new angle of looking at the literary work at hand."
Iossel has now stepped back as an organizer and handed the reins to Maria de Caldas Antão and Catherine Foulkrod, who live in Lisbon and Naples, respectively.
"The spirit of ILS is the same, but the idea is to keep it small and intimate," de Caldas Antão says. "It's about getting out of your comfort zone and being in a state of wonder, absorption and increased observance — which is the kind of state writers should always be in, ideally."
The seminars will be looking at fundraising options for next year in order to keep the groups as small as possible and increase the number of scholarships offered to promising local writers.
"Overall it's about breaking bubbles and giving talented writers access to cultures and literary networks that they might not otherwise have access to," de Caldas Antão adds. "We live on a planet full of wonderfully interesting people and cultures, so let's get to know each other. And as a writer myself, it's about living my dream."

Find out more about Concordia's Department of English.
---