Concordia welcomes a new Horizon postdoctoral fellow in studio arts
Palestinian scholar and artist Rehab Nazzal's academic and creative projects mark a step toward innovation at the Milieux Institute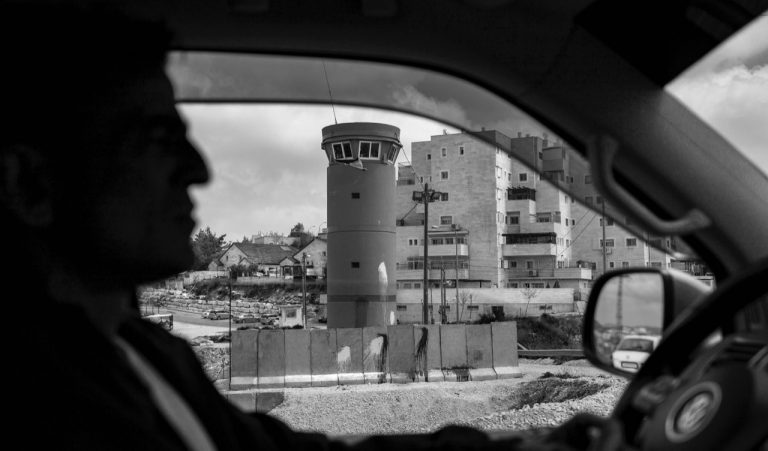 Award-winning Palestinian artist Rehab Nazzal is the Milieux Institute for Arts, Culture and Technology's new Horizon postdoctoral fellow of the Post Image Cluster lab for 2022-24.
Nazzal brings her extensive multidisciplinary expertise in photography, sound and video to the image-based working group at Concordia. She holds a PhD in art and visual culture from University of Western Ontario in London, and is the recipient of the Social Justice Award from Toronto Metropolitan University and the Edmund and Isobel Ryan Visual Arts Award in Photography from the University of Ottawa.
Deanna Bowen and Hannah Claus are assistant professors of studio arts and co-directors of the Post Image Cluster. Bowen says they are proud and fortunate to host Nazzal at Concordia.
According to Claus and Bowen, Nazzal's research and photographic projects are "vitally relevant to current global affairs." They believe that her presence as a Palestinian scholar will offer Middle Eastern students the opportunity to obtain relevant feedback on their artistic projects.
"Rehab's research and contributions play a big part in our efforts to foster mature, insightfully progressive intersectional scholarship," Bowen adds. "These will establish and strengthen similarities and solidarities between Middle Eastern lens-based cultures, creatives and scholars with Afro, Afro-Indigenous and Indigenous lens-based communities in the Americas."
Studying the transnational archive through early photography in Palestine
Nazzal's current research concerns early photography in Palestine, from the European orientalist photographers in the 1840s to Palestinians' own use of the medium.
"Photography was invented in 1838 in France. In 1839, Jerusalem — the Holy Land — was photographed," Nazzal explains.
"Photographers depicted Palestine for the Europeans, who until then had viewed it through art — artists represented the land and its inhabitants from their imagination. Yet, despite the promise of objectivity implied by photography, Palestine continued to be romanticized and exoticized and photography paved the path for colonial endeavours."
Her research examines the photographic archive within this context. She is particularly concerned with the photographic work of indigenous photographers including female Palestinian photographer Karimeh Abbud, who was active in the early 20th century.
Abbud established her photography studio and had her own automobile, with which she could move across the country to photograph the landscape in addition to creating portraiture of the local community. She was a pioneer photographer in a male-dominated field at the time.
Nazzal will look at how Abbud's work may differ from that of local and foreign male photographers who mainly responded to the needs of tourists and pilgrims.
Bowen sees Nazzal's research as a significant connection to the initiatives of the Post Image Cluster.
"Our collaboration with Rehab stems from our shared ambitions to 'break open' the imposed veracity of photography via interrogation of the white settler's historical photographic record of Indigenous and Black peoples," she says. "This then naturally expands to address all communities impacted by the colonial gaze."
Making art, building community
Nazzal's creative practice has always combined art production with activism.
For Nazzal, returning home in 2005 after a 25-year exile imposed by Israeli occupation authorities was an important moment in her career. Witnessing the destruction of her homeland and people pushed her to shift from painting and drawing to multimedia work with experimental, conceptual and documentary strategies, she explains.
"It's more expansive, more engaging, and critically examines status quo, questions histories and challenges misrepresentations of others," Nazzal says.
Through installation and community projects, she explains, Nazzal explores the settler-colonial violence inflicted on Palestinian bodies, land and non-human life. She also represents the Palestinian resistance and resilience in the face of a western-sponsored colonizing power.
Nazzal draws parallels with the settler-colonial Apartheid system, which she holds was first imposed against the Indigenous populations of the Americas before it was implemented in South Africa and Palestine.
She stresses that knowledge should motivate action — it should not only examine destruction but also construction of a just world.
In Toronto, Vancouver and Ottawa, Nazzal has led in-gallery collective projects with people from diverse backgrounds and art initiatives with immigrants, and collaborated with various activist groups. While at Concordia over the next two years, Nazzal says she hopes to do the same in Montreal.
"It's about utilizing scholarship and creative production to illuminate injustices inflicted on human beings and land and to help bring about justice," she says. "We must collaborate to amplify the voices of Indigenous peoples to achieve structural changes in this country."

Find out more about Concordia's Milieux Institute.
---