Concordia researcher brings new artificial intelligence applications to medicine
Computer science grad student Negin Ashouri has earned the 2021 Mitacs Global Impact Entrepreneur Award for her groundbreaking work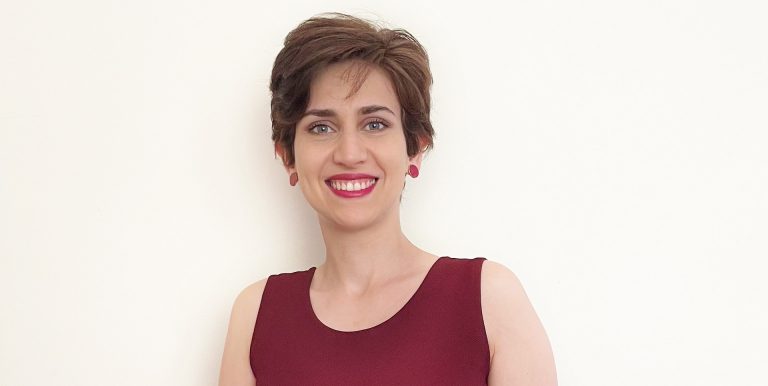 Negin Ashouri is on a mission to elevate women's quality of life, one medical device at a time. Even the challenges of a global pandemic haven't stopped the up-and-coming entrepreneur from advancing a first-of-its-kind technology that is enabling her to do just that.
Ashouri's made-to-measure, biodegradable and disposable intravaginal prosthetic for women suffering from pelvic organ prolapse has earned her a prestigious award from Mitacs. The national innovation organization fosters growth by solving business challenges with research solutions from academic institutions.
Ashouri was presented the Mitacs Change Agent Entrepreneur Award at a virtual awards ceremony on June 10. She was one of five Mitacs Entrepreneur Award winners recognized for their efforts to turn their research into an innovative business that impacts the lives of Canadians.
Ashouri is co-founder and interim CEO of Montreal-based FemTherapeutics. She is also a Mitacs master's researcher in the Department of Computer Science and Software Engineering at Concordia's Gina Cody School of Engineering and Computer Science.
Her primary focus is on applying artificial intelligence in the field of medicine. Ashouri came up with the idea for the personalized device — called a pessary — as part of her group work in the Surgical Innovation program at McGill University. The cross-disciplinary graduate program is delivered jointly by Concordia's Department of Computer Science and Software Engineering and John Molson School of Business, McGill and École de technologie supérieure.
After co-founding FemTherapeutics along with three of her classmates in April 2019, Ashouri is on track to deliver the breakthrough medical device to the market by the end of 2022, pending approval by Health Canada and the U.S. Food and Drug Administration.
"When we learned that the design of pessaries hasn't changed in more than 50 years, and that today's products are not working well for patients, we decided to do something about it," Ashouri says.
"Currently, when doctors prescribe pessaries, they are failing 40 per cent of the time, leaving women with no option but to seek invasive reconstructive surgical procedures instead."
Pelvic organ prolapse — a condition where one or more of the pelvic organs slip down from their normal position and bulge into the vagina — affects one in every 10 women worldwide. The treatment represents a $1.2-billion USD market.
Currently available pessaries are uncomfortable, must be inserted and removed by hand, and need to be cleaned and reinserted on a monthly basis to avoid infection. They are also fitted by trial and error, a process that often involves multiple consultations.
FemTherapeutics mirrors the same 3D-printing process used in the dental industry to provide custom-fit orthodontic devices. A woman's vaginal measurements taken by a doctor are input into the company's software and processed by an algorithm to design a pessary with the optimal fit for her. The prosthetic is then 3D printed using medical-grade silicone.
The company, which now numbers 10 employees, is also providing easy-to-use applicators and biodegradable and disposable products, meaning a new pessary can be inserted each month in place of cleaning and reinsertion.
"Most women who have this condition are above the age of 40 and many are uncomfortable removing, washing and inserting these devices, and sometimes it can lead to infection or irritation," Ashouri says.
"With our system, once a pessary is removed it can be disposed of and a new, clean device is easily inserted."

Learn more about Concordia's Department of Computer Science and Software Engineering.
Editor's Note: This article was prepared with files from Mitacs.
---