Concordia's Institute for Co-operative Education celebrates 40 years
Online spring events will showcase the benefits of Co-op to employers and students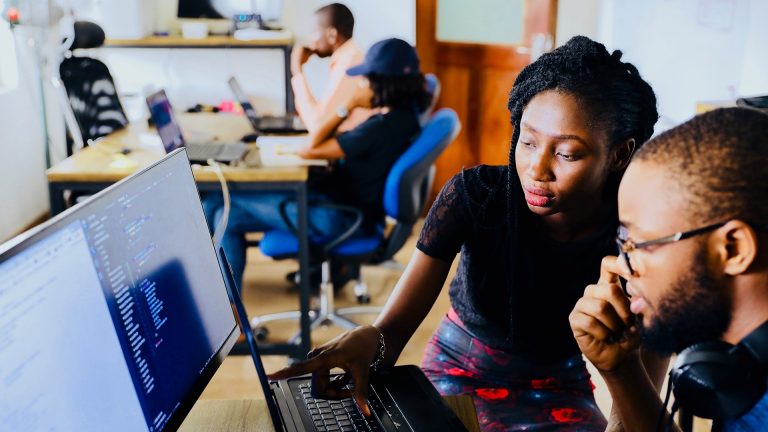 The university's Institute for Co-operative Education will host a series of online events to mark its 40th anniversary this spring.
Through internships, Concordia students have the opportunity to explore careers, build their professional network and take advantage of mentoring opportunities. The Co-op program also helps prepare students to effectively implement their expertise in real-world, on-the-job settings.
Employers in turn benefit from the skills, expertise and ideas of Concordia students. They also have the chance to build relationships with students as they enter the workforce. Plus, employers are eligible for tax credits and government funding intended to help students gain meaningful employment after graduation.
Roughly 3,000 Concordia students across four faculties participate in co-operative learning opportunities in a given school year.
The institute has grown considerably over the past few years, implementing additional specialized work-study programs such as the Women in Engineering – Career Launch Experience, Accelerated Career Experience and CEO shadowing program.
Students have worked for organizations such as Bombardier, Ubisoft, Deloitte, the Canadian Space Agency, Shopify, Genetec, Government of Quebec and Government of Canada, to name a few.
Spring celebration events
To fête 40 years of collaborative education, the university is planning a month-long celebration with online sessions between mid-February and mid-March, 2021.
Industry leaders will discuss education, industry, the workplace and the importance of work-integrated, co-operative learning in higher education. Employers will have the opportunity to learn about the advantages of hiring interns.
Some of the planned topics include equity and diversity and remote work. English and French language sessions are planned and a full agenda for the events will be available in January.
Employer advantages
Bell Canada is one of the companies that regularly hires interns through the Co-op program. Leonie Saad, Bell's senior tax manager for commodity taxes, works closely with Concordia interns.
"The Concordia Co-op program allows students to experience the workplace environment firsthand and to explore career opportunities," she says. "For Bell, it's a privilege to participate in their professional growth. They learn quickly, work hard and help our commodity tax team achieve its goals."
Tracey Murdoch, HR generalist at Matrox in Dorval, Quebec, also discusses the advantages for her company in hiring students.
"We hire about 65 interns each session. It's great working with Concordia students through the Co-op program. Every session we get really high-calibre, knowledgeable students. They often end up staying on for multiple internships, and it's not rare that we end up hiring them after graduation," Murdoch notes.
"I think the fact that so many students return to work with us speaks to what a good experience it is for them; but it's also good for us. A lot of companies wouldn't be as successful as they are without the energy and new ideas that students, interns and recent graduates bring to them. Working with Co-op students is a huge advantage for us."
The student experience
Tiffany Lafleur (BA 17), employee communications manager at Air Canada in Montreal, completed three Co-op internships while at Concordia.
"The best thing about the Co-op program is that it bridges the gap between the theory we learn in class and the expectations that would be placed on us as 'real-world professionals' after graduation. After my internships, I felt ready to take on the challenges of the working world," Lafleur shares.
"Being a Co-op student gave me a leg up on the competition as well as an idea of current professional norms. By the time I graduated, I had already written countless cover letters, done plenty of interviews and had a pretty good idea of what kind of work I was really interested in doing."

Find out more about Concordia's Institute for Co-operative Education, and register for its 40th anniversary celebration events.
---