Concordia professor Patrick Leroux co-leads a study of Quebec's cultural sector as it navigates the COVID-19 pandemic
An interuniversity research project will document the hundreds of artistic initiatives undertaken during the months-long lockdown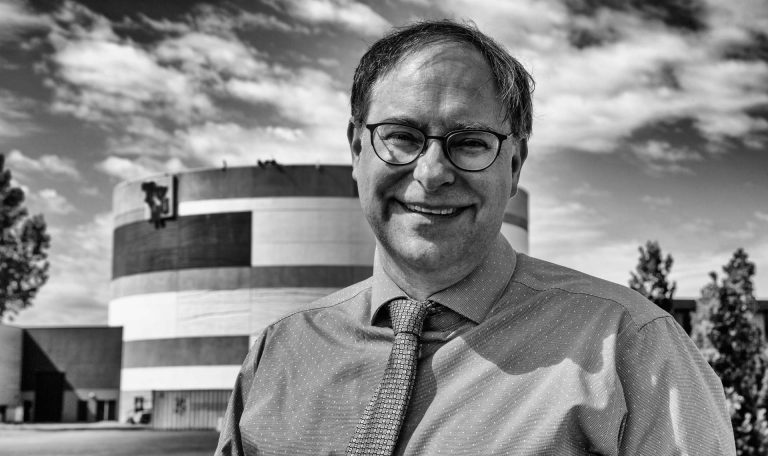 Montreal's vibrant, high-profile arts industry has been struggling to stay afloat in the wake of the COVID-19 pandemic. With theatres, cinemas, concert halls and other small venues closed for months and yet to be re-opened, the city's artists have had to come up with alternative ways of going about their livelihood and remaining connected.
The new, more ephemeral arts scene that has emerged this spring is the subject of a collaborative research project that hopes to catalogue the profusion of new independent initiatives, most of them online. The study is being led by Concordia professor of English and Études françaises Patrick Leroux, Hervé Guay of Université du Québec à Trois-Rivières and Sandria Bouliane at Université Laval in Quebec City.
The researchers and their assistants who are working on the "Recensement des initiatives culturelles pour contourner l'isole­ment causé par la COVID-19" have been tracking the industry since the province-wide lockdown was imposed on March 13. With all venues shuttered until further notice, the researchers noticed an evolving, organic pattern emerging out of industry-focused social media and private conversations.
Checking in and playing out
In the weeks following the lockdown, the industry's members began connecting online and discussing ways to manage and get through the unfolding crisis, notes Leroux, who is also the associate dean of research for the Faculty of Arts and Science. These conversations soon evolved into thinking of ways of making their works available online.
As the lockdown extended into April and then May, "we started seeing a strong desire to think of alternatives," says Leroux, whose area of research focuses on Quebec's contemporary circus industry. These included new ways of performing before audiences, live or not.
It did not take circus artists long to find ways of performing live once certain restrictions eased later in May and June.
"In the last few weeks we've seen quite a few sporadic live performances in Montreal's alleyways," Leroux says. Performances featuring usually no more than a handful of artists — cleared with local authorities beforehand — often last just a few minutes before they move on to another location. "You can have three artists in a truck, and if you give them stilts and fire to juggle and an audience that is starved for anything out of the ordinary, you will see the very foundations of live performances rekindling."
Once-in-a-century opportunity
Armed with months of data on new artistic initiatives, Leroux and his colleagues plan to produce an online reference guide and a book that will look at this unique cultural era from a sociohistorical, aesthetic and organizational perspective.
"The book will allow us to document and analyze this phenomenon, the likes of which we have not seen since the Spanish flu pandemic of 1918-19, which was the last time theatres were closed for any systematic period," he says. "This time, however, there is an expectation that people will remain in touch and continue to be creative through online opportunities. That said, everything cannot remain free of charge beyond these few months."
There is an urgency to getting back to larger, paid performances, he notes. With venues and performance companies in dire financial straits, Leroux points to a recent industry poll saying that up to two-thirds of circus performers are considering a career change.
As difficult as the present is for artists, Leroux does believe there will be significant change to the performing arts, including circus, once the health crisis abates.
"Circus is constantly being 'reinvented' as it adapts to new contexts. Audiences should connect more viscerally to the liveness, assumed risk-taking and embodied freedom that high-level acrobatics offer. We will need community and liveness once this is all over. In the meantime, we are documenting and taking notes to better understand this historic moment."
The Centre de recherche interuniversitaire sur la littérature et la culture québécoises is organizing the study.

To learn more about the project, visit the Recensement des initiatives culturelles pour contourner l'isole­ment causé par la COVID-19 web site.
---