Concordia teams up with Savoir media to bring expert knowledge to the public
New video series allows researchers to debunk popular myths in Quebec society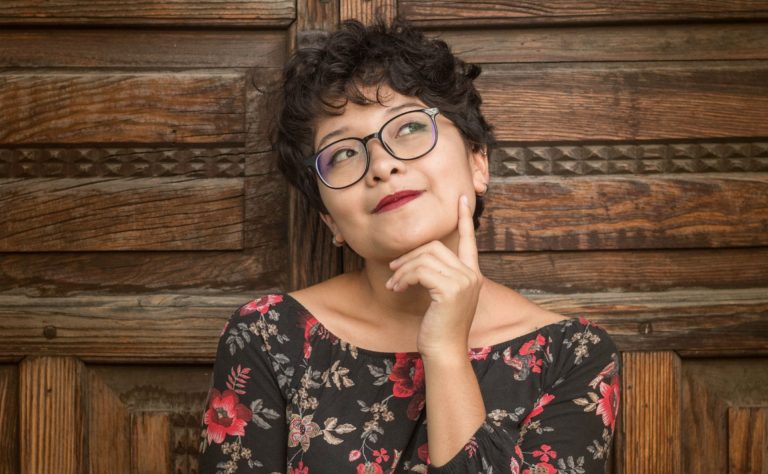 Is eating organic food actually good for the environment? Do we really need eight hours of sleep per night? These are just two of many questions being answered by a new video series called Le croyez-vous? created by Savoir media in collaboration with Concordia researchers.
The short clips, roughly three minutes in length, explore popular myths in modern-day society presented by experts in a variety of fields.
Jean-Philippe Warren, Concordia University Research Chair for the Study of Quebec and professor of sociology and anthropology in the Faculty of Arts and Science, came up with the idea for the series and the partnership.
Warren's fascination with popular myths, in particular those related to Quebec, stems from his belief that we live in a knowledge-based society that doesn't always behave accordingly.
"Fake, false and fabricated opinions are everywhere," Warren says. He's proud of Concordia's community for challenging supposedly everyday beliefs that people often assume to be true, when in reality they're frequently false.
"My intention was to bring these two dimensions together and help bridge the gap between Quebec society and the scholarly community," he explains.
Food for thought
Warren wanted Concordia researchers to shed light on topics and questions that might seem banal but actually have much to reveal about our relationship to knowledge.
One commonplace myth he points out is the belief that eating carrots strengthen our vision.
"That is not true," Warren says. "But realizing that it is not true, when you've always believed the opposite, brings you to question how you come to adopt certain ideas."
Warren sees a need, particularly in the internet era, to be far more reflective in our daily lives.
"We don't always realize how important it is to rely on hard facts and evidence-based conclusions to organize our thoughts," he notes.
"While eating carrots won't kill you, obviously, other false opinions may have very harmful consequences for an individual or the whole of society."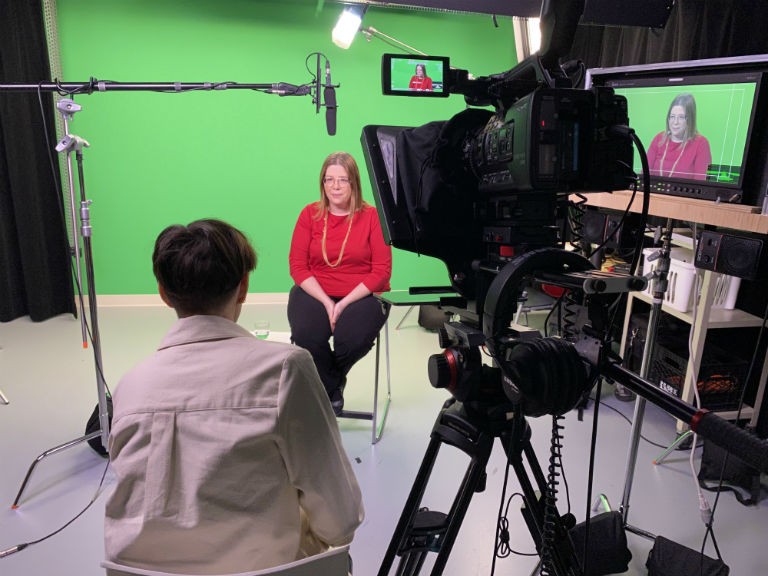 Marketing professor Caroline Roux tackles the myth that disadvantaged citizens make bad decisions.
Knowing how to know
In order to reach a bigger audience with these insights, Warren needed a broader platform, namely television and the internet.
Looking for a fun, young media outlet with a widespread reach, Warren took the project to Savoir media, whose mission is to transmit knowledge and inspire the public to learn. The platform was reincarnated from Canal Savoir in 2019.
"Savoir media programs have a really big impact. They communicate their message to hundreds of thousands of people. I've never talked to a class that size before," Warren adds.
Savoir media's executive director, Nadine Dufour, says her company has had the wind in its sails since its inception. It reached close to 1.5 million television viewers over a two-month period and close to 140,000 online visitors during the web platform's first six months of operation.
"Our online platform and TV channel offer free access to quality original productions whose content is researched, credible and validated by renowned experts in Quebec, responding to questions from Quebec citizens," Dufour explains.
"Much like the phoenix rising from its ashes, Savoir media is what resulted from the former Canal Savoir's digital transformation."
The new platform's growing popularity might be due to its ad-free programming and possibly also to their varied approach to transmitting knowledge. These methods include documentary, features and short video series, among others. They are available online and on TV and are produced in formats as short as two and a half minutes or as long as an hour, depending on what best suits the content.
However, what Dufour believes makes the company strong is its network of partners.
"The co-production with the Concordia team allowed us to take advantage of the expertise of hand-picked professors," she says.
Being able to use the university's facilities also allowed the production to invest more toward the videos' visuals, which Dufour says is key to attracting viewers. She is convinced that the subject matter, the short format and the visual appeal will make the video series a hit, especially on social media.
"And as for the theme, in an era when disinformation is wreaking havoc, it seemed fitting to use popular myths in order to set the record straight and provide substantiated information."
Popular mythology
The video collaboration is being produced on the Sir George Williams Campus and wrapping up shortly. The participating faculty members are passionate about their areas of research and expertise and excited to share it with a larger audience.
The series explores broad and diverse topics, from assumptions surrounding ethical consumerism to myths about nutrition, feminism and immigration.
One video capsule looks at whether Quebec is more racist than the rest of Canada. Another examines whether religion still has an impact on politics.
Warren points out one inquiry based on research by Danielle Gauvreau, professor and chair of the Department of Sociology and Anthropology, on Quebec's baby boom.
"She discovered that the Quebec birthrate went down during that time," Warren says. "So, Quebecers had a baby boom without having more babies! That's interesting."

Find out more about the new video series Le croyez-vous?, a partnership between Concordia researchers and Savoir media.
---