Radio Television Digital News Association honours a Concordia digital journalism project led by professor Aphrodite Salas
Teaching project on mobile journalism and reconciliation receives an RTDNA Central Region Award in the category 'Digital Media Award (Large Market)'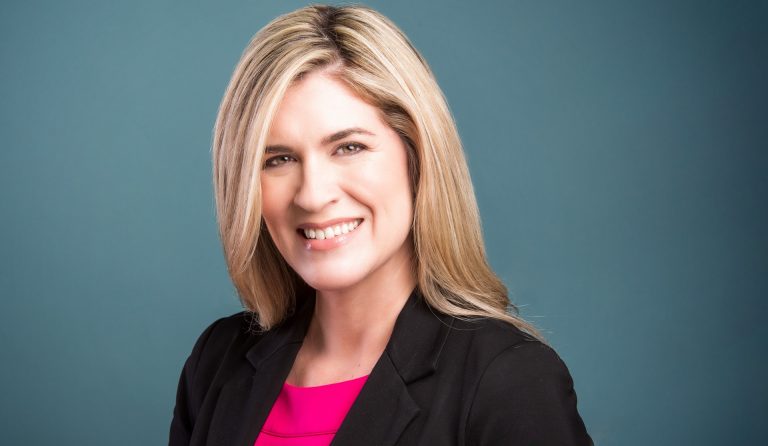 Digital project "From Shore to Sky: A Reconciliation Story" created by assistant professor Aphrodite Salas (MA 99) alongside five journalism students, and in collaboration with CTV Montreal, has won an award from The Radio Television Digital News Association (RTDNA) for excellence in electronic journalism.
The project is an RTDNA Central Region winner in the category "Digital Media Award (Large Market)."
"The Chief and Council of Gull Bay First Nation would like to congratulate Professor Aphrodite Salas and her student team from Concordia University in receiving this very prestigious award,' said Chief Wilfred N. King.
"Gull Bay First Nation is very proud and honoured that Aphrodite and the students from Concordia took the time and effort to share our remarkable story on clean energy with the greater public."
In the fall of 2018, Salas took five students — Virginie Ann, Lauren Beauchamp, Luca Caruso-Moro, Marissa Ramnanan and Katelyn Thomas — to Kiashke Zaaging Anishinaabek-Gull Bay First Nation (KZA-GBFN) in northern Ontario. Their objective was to document the creation of a new solar micro-grid built to bring clean energy to the previously diesel-dependent community.
"I feel very grateful to the people of Kiashke Zaaging Anishinaabek-Gull Bay First Nation for welcoming us into their community and for giving us permission to share their story," Salas said.
"I am deeply proud of my students who embraced this project with such enthusiasm and dedication."
Salas (MA 99) says she is also grateful to CTV Montreal and the partnership they created with digital journalist Amy Luft (01) to develop and host an extensive multimedia project on the CTV website.
The journalistic side of the project explores how the remote community of KZA-GBFN turned to solar energy after decades of using diesel.
It starts with the period from 1918 to the 1950s, when a series of hydroelectric dams were built on Lake Nipigon to provide power to Ontario, without warning to the community.
Due to the creation of the hydroelectric dams, the shoreline of Gull Bay First Nation was flooded.
Burial grounds were destroyed, and coffins were dislodged and floated into the waterway, leaving the community to retrieve the remains and rebury loved ones.
At the same time, the energy authority decided against connecting the community to the provincial grid for economic reasons, and KZA-GBFN was forced to rely on diesel power for decades, until recently.
KZA-GBFN worked together with Ontario Power Generation to build a solar micro-grid that operates with a combination of battery energy storage and solar panels.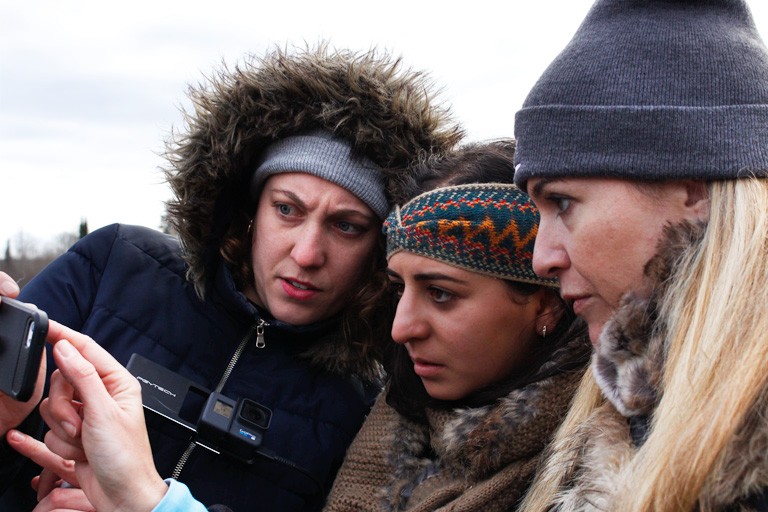 Ambitious multimedia project
The ambitious multimedia project was filmed using one iPhone, a GoPro and a few digital single-lens reflex cameras (DSLRs) as part of Salas' research into best practices for teaching mobile journalism.
"There was zero flexibility in our schedule," Salas said. "While we slept in Thunder Bay, every morning we drove hours north on a road with no shoulders, no gas stations and no cell service, worked in a community without access to potable water or commercial food, and shot as efficiently as possible before the sun went down."
Salas, who has twenty years of experience as a visual journalist in Canada and abroad, says this project was inspired by the final report of Canada's Truth and Reconciliation Commission.
"I wanted to share this story because I believed in its powerful message," Salas said. "Not only was the micro-grid itself a first for a remote community, but there was also an impressive, genuine effort at reconciliation by several different parties. The impact of our reporting was meant to be positive, by focusing on an exceptional example of climate leadership and reconciliation emerging from the North."
"This story of resilience and finding solutions in our complicated world seems that much more relevant considering what is happening now across the world with the pandemic" she added.
David Secko, Chair of the Journalism Department, is very proud of the students and Salas' leadership.
"This project took hard work with a thoughtful approach to the issue, so I am not surprised by the amazing recognition," Secko said.
"The students continue to say they will never forget this experience as it was a unique training opportunity to travel and collaborate with Gull Bay First Nation. The department is so lucky to have Professor Salas at the helm as she pushes the boundaries on mobile journalism and reconciliation."
Salas says each student rose to the challenge in ways she could never have expected.
"This win recognizes that our university is not only a place where we train future reporters, it is also a place that produces top-rate journalism on par with the best news organizations in the country," Salas explained.
"I am very proud to be on faculty at an institution that supports research-creation in an environment where innovation is key.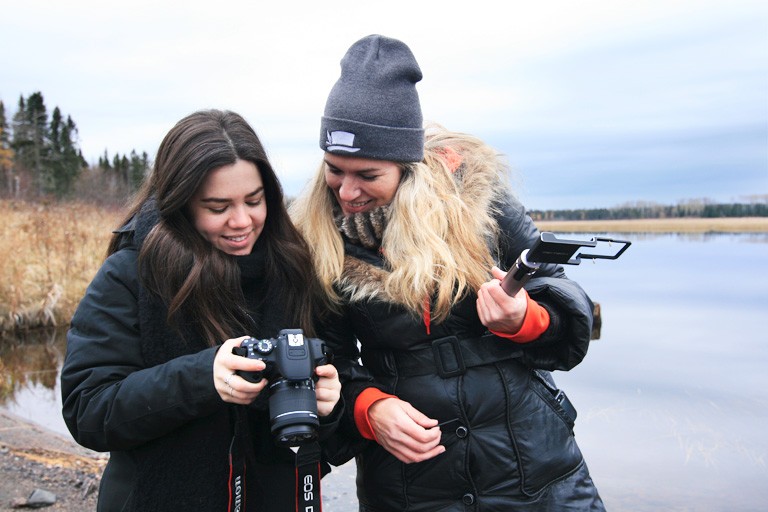 What's next
Salas says this project was a blueprint that she hopes to replicate and expand on in the next few years.
"The success of the KZA-GBFN project has enabled me to create partnerships with three more remote communities," Salas said.
"My next phase of research will involve training student teams to produce multimedia projects using collaborative methods of journalism, on the climate solutions being put forward by these three communities. At the same time, I plan to examine how different approaches to collaborative journalism might contribute to new, stronger relationships between the media and Indigenous communities across the land."


Learn more about the Department of Journalism.
---