Concordia professor to study the ethics of using ancient DNA
Jessica Bardill will collaborate with Canadian, U.S. and European researchers on a framework for consulting responsibly with affected Indigenous groups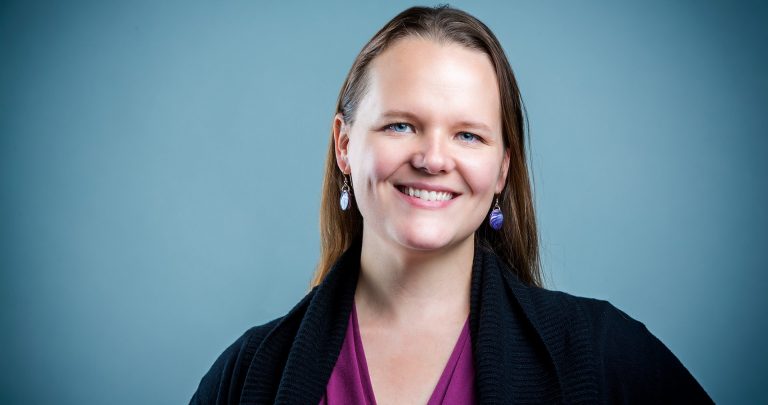 The study of DNA pulled from ancient humans and other organisms has clarified that humans interacted and mated with Neanderthals. It has also revealed a new type of species, called the Denisovans, who lived around the time of Neanderthals and who were not previously known to researchers.
It has also led to better understanding of ancient migration patterns, how diseases evolved over time and companion species, such as dogs.
However, the use of ancient DNA, also known as aDNA, isn't without its ethical controversies. The field has been rife with examples of scientists proceeding with research on ancient subjects that didn't include the consent of or collaboration with their present-day descendants.
Furthermore, much research involving Indigenous subjects has lacked consideration for Indigenous cultures, traditions, stories and histories.
Concordia professor Jessica Bardill is among a group of researchers who received a $350,882 collaborative grant from the National Science Foundation to analyze the existing ethical landscape for researchers working with aDNA.
Bardill, assistant professor of Indigenous Canadian literature and cultures in the Department of English, and her collaborators from the University of Connecticut, the Denver Museum of Nature and Science and other partners across Canada, the United States and Europe are also seeking to develop an ethical framework for the use of aDNA.
The project will focus heavily on approaches to researching the aDNA of Indigenous Peoples across North America.
'We're pushing back'
"The perception is that these subjects are dead and therefore there's no need for consent, and there's no need for community consultation or collaboration. We disagree with those statements," Bardill says.
"But we also want to show how collaboration with current communities could improve the science, the inferences made and the questions asked."
This matter is particularly important when studying Indigenous ancestors, Bardill explains. Those subjects should not be studied without an understanding of historical violence against Indigenous communities and how those communities have been disrupted and harmed by research and by the efforts to obtain ancestral remains.
"We're pushing back against those sort of harms that can be created from uninformed research," Bardill says.
"When a researcher is not working with a community and an ancestor is being analyzed, a common research question is, 'Well, who are they related to or how are they connected?' If a community claims an individual, an ancestor, then that's not as interesting of a question because there's already an answer," she says.
The idea for the project emerged after Bardill and some of her collaborators published an article in the journal Science in April 2018 calling out the ethical gaps in the study of paleogenomics and promoting better practices in the field.
From there, a colleague noted that there were many stakeholders who should be involved in developing ethical standards — including museums, geneticists, humanists and Indigenous Peoples themselves — and proposed the collaborators build on their work by applying for the grant.
Toward a strong ethical framework
The first step in the project, aided by a postdoctoral fellow, is to survey aDNA researchers about their current ethical practices in order to build out a landscape review and case studies of diverse practices in the industry. The project will also include ethnographic interviews with researchers and Indigenous community members to deepen the understanding obtained from the broad surveys.
From there, the partners will bring together many relevant stakeholders in three workshops that will cover aDNA research, principles and practices, respectively. All three meetings will be held in Indigenous communities.
"We want to think about how we do this better, what questions need to be asked and what collaborations need to occur," Bardill says.
A strong ethical framework improves relationships between scientists and communities and prevents Indigenous Peoples from feeling as if scientists proceeded without permission or care, Bardill adds.
It would also involve communities and give them a say in the process much earlier on, which is crucial given that analyzing aDNA can often destroy the sample itself. For instance, some researchers drill out a skull's small ear bone because that's a good place to locate DNA.
"In the process, they just destroy this human," Bardill says.
Instead, she points out, they should be treating the aDNA as a scarce resource. "Why are we not very thoughtfully moving forward and engaging with how we will work with this resource?"

Find out more about Concordia's Faculty of Arts and Science.

---