New CEO shadowing program offers Concordia MBA students experiential learning with top Montreal companies
Successful candidates will spend 12 to 15 weeks working side by side with business leaders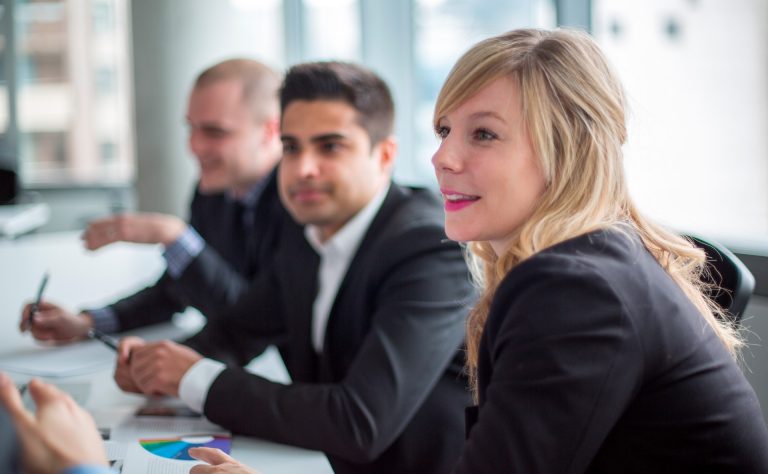 Want to learn how to run a business? The best way could be to spend a few months shadowing the head of an organization.
Thanks to a new program offered by the Bob and Raye Briscoe Centre in Business Ownership Studies at the John Molson School of Business (JMSB), in partnership with the Institute for Co-operative Education, this dream scenario is becoming a reality for a handful of Concordia students.
"Since the inception of our MBA program 50 years ago, there has always been an emphasis on providing students with practical experience in real business settings," says Anne-Marie Croteau, dean of JMSB. "This initiative does just that while, at the same time, strengthening our ties to the local business community."
Starting in January 2019, five selected graduate students from the JMSB MBA Program will spend between 12 and 15 weeks working side by side with the CEOs of four Montreal-based companies.
Bill Meder, director of the Bob and Raye Briscoe Centre in Business Ownership Studies, says the paid internships are a way to promote the idea among students that they too could be running their own businesses someday.
"If you have the ability and the desire, this is a unique opportunity."
Meder explains that students will spend half the time with the CEOs — "sitting in on meetings with staff, suppliers and customers, and doing whatever they're doing" — and the other half working directly for the CEOs on business development activities.
"The purpose is to motivate students to find out what a business owner does and what it takes to get there — see it and experience it firsthand," he says. "I felt that I could find enough CEOs who would be willing to do that."
The program itself came together very quickly once Meder brought his proposal to Co-op director Claude Martel and MBA program director Anne Beaudry earlier this fall.
"We were more than willing to help," Martel says. "But we needed a champion like Bill at the Bob and Raye Briscoe Centre in Business Ownership Studies to actually push this forward into the outside world."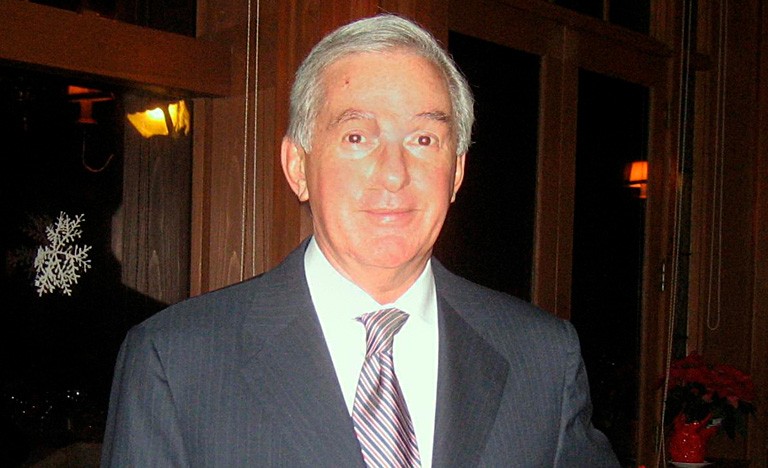 Bill Meder: "The purpose is to motivate students to find out what a business owner does."
Grow smartly
Meder approached seven CEOs and six of them said yes right away. "We were a little nervous because we didn't want it to grow too big too fast, so we all agreed that we'd start with four," he says.
Martel and his team at Co-op then put out the call to students, and the response was immediate and impressive. The team was able to propose four or five candidates to each CEO.
The four companies offering the first round of internships are:
Paramount Paper is taking two interns, bringing the total for the first cohort to five. Meder had concerns about having two people shadowing one CEO, but he and the Co-op team decided to take a chance.
Key to the program's success, he says, will be placing students with hands-on CEOs at medium-sized companies.
"When people are buying a business, it's most likely that they're going to purchase something with between $10 million and $50 million in sales," Meder explains. "These are the numerous companies that will be looking for succession plans in the next decade."
Also, at companies this size, business owners are not always surrounded by a group of C-level executives. They can take the time to show a student how things work at all levels of the organization — in return for a little help and insight into the latest business trends being taught at JMSB.
"Here's an amazing chance for the CEOs to find out what millennials are doing," Meder says. "The students are also a gateway to finding new employees. They know who's good and who's not, and they'll be a resource for you for a long time, even if they don't continue with you."
While the business owners may be excited about what the program offers them, the selected students are ecstatic. Meder recalls a note he received from one of the selected interns.
"He said 'I can't thank you enough. This is an opportunity I never would have dreamed of. You're going to change my life.'"
The partners are already talking about inviting new business leaders next summer. "If the CEOs like it, and they want to keep doing it, then we can build on that," Meder says.
"We'll have four experienced CEOs who know the game, then we'll add another two and then another two, and so on."
The program's team is always keeping in mind that it's important to grow smartly — one of Concordia's nine strategic directions. "We want this to be a sustainable model that's still running 10 years from now," Martel says.

Find out more about Concordia's Institute for Co-operative Education.

---