Symposium demystifies space, opens new career path for Montrealers
Annual student-powered event that unites industry leaders with space enthusiasts runs Oct. 18 and 19 at Concordia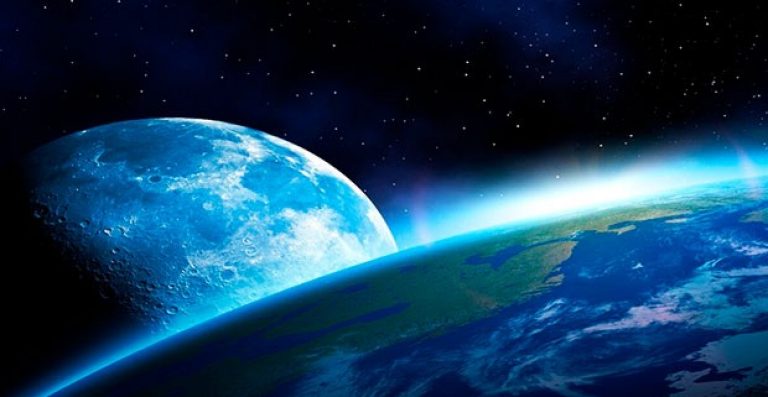 EDITOR'S NOTE: This story was updated on Monday, October 15
Organizers of an upcoming conference at Concordia are hoping to bring the final frontier a little closer to home.
The second annual Montreal Space Symposium, to be held at the Concordia University Conference Centre from October 18 to 19, aims to make the space sector more accessible to young people and "space amateurs," and encourages students to consider careers in the sector by bringing them together with some of the industry's biggest names.
The symposium will cover topics like Canada's space industry, space law, exploration, and research and innovations in the field — such as interstellar travel, imaging exoplanets (planets that orbit stars outside our solar system) and searching for life in the solar system.
A more inclusive space industry
The symposium is presented by the Montreal Student Space Association (MSSA), a group of student aerospace associations from multiple Quebec universities including Concordia, McGill University, Université de Sherbrooke, Université de Montréal, École de technologie supérieure and Polytechnique Montréal.
The space associations from Concordia and McGill held the first symposium last year to coincide with World Space Week.
Raymond Pai, a Concordia mechanical engineering student and VP Social of Space Concordia, said with so much innovation coming from so many new companies, space is becoming less of an "exclusive industry."
As Pai explains, the shared goal of these university space associations is, "to provide a medium for students and the general public that wouldn't normally have the access to those players in the industry."
Speakers in the know — and out of this world
Among the speakers are Gilles Leclerc, director general of space exploration at the Canadian Space Agency; Mike Greenley, president of MDA, a Maxar Technologies company, which produces defence solutions for space; Marie Lucy Stojak, chair of the Government of Canada's Space Advisory Board; and Ram Jakhu, associate professor at the McGill Institute of Air and Space Law.
The speakers' lineup also includes several students and doctoral candidates presenting their research.
Pai says that while there will be a wealth of expertise at the symposium, it will also be general enough for anyone who has any interest in space to come in and listen.
Tickets to the symposium are still on sale, and cost $9 for one day and $12 for both.
A winning formula
Last year's inaugural edition of the Montreal Space Symposium brought together more than 350 people to discuss topics including space law, astrophysics and orbital debris.
Thanks to the event's astounding success, the organizers from Concordia who initiated the event were honoured as finalists in the Science and Technology category at the 20th Forces AVENIR university gala in Quebec City last month.
The students were presented with a $2,000 grant at the prestigious annual evening of recognition.
Forces AVENIR describes itself as "a non-profit organization that recognizes, honours and promotes the commitment of students to projects that allow young people to develop their strengths, increase their level of responsibility and bolster their sense of belonging to the community."
Visit the Montreal Space Symposium website to check out the conference lineup and get your tickets.
---