Let's Talk Science brings STEM experiments to life for Quebec youth
Concordia's chapter of volunteers tailors their program's activities to inspire young people of all ages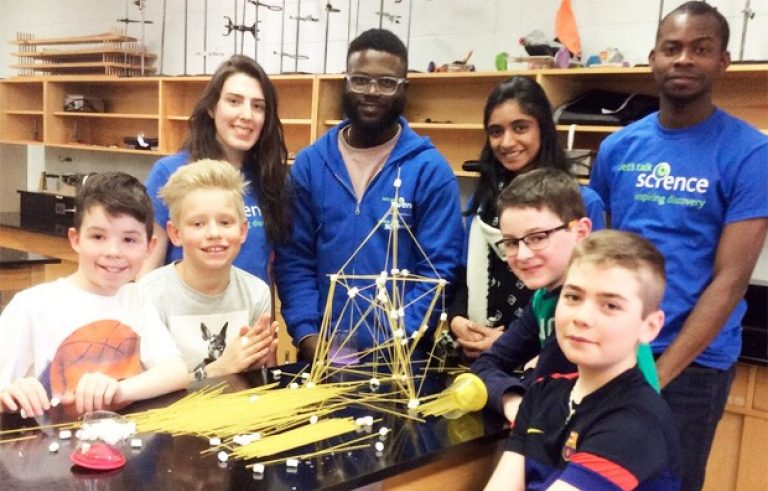 For Nishtha Nagar, the best thing about being a member of Concordia's Let's Talk Science team are the moments when a child's face lights up with wonder.
"On a recent trip to Gaspésie, I remember showing small children how to make slime," says Nagar, who worked as one of the outreach program's coordinators until June 2018. "When they touched it, you could see sparks in their eyes."
This particular memory stands out for Nagar because of a recent conversation she had with a girl who participated in the activity. The child said she had gleaned a new interest in science thanks to the experiment.
"She asked me if I was a science teacher, and I said, 'No, I'm an engineer,'" recalls Nagar. "She replied, 'But you should teach science — you do it so well now I want to become a scientist.' These moments are just so satisfying. They inspire me."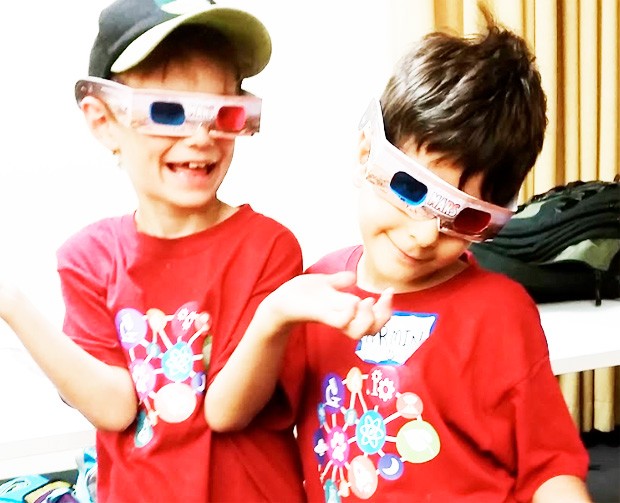 Preparing the next generation
These are just a couple of the many touching memories shared by members of the Concordia chapter of Let's Talk Science. Since 2011, the team has reached more than 30,000 youth in the Montreal area. The program currently boasts 30-plus undergraduate and graduate volunteers representing six university departments.
"Our aim is to foster healthy youth development by engaging young people in science, technology, engineering and mathematics (STEM)," says Yang Gao, one of the Concordia chapter's program coordinators.
"It's good for the community because so many of tomorrow's jobs will require STEM skills and training."
As a chapter of the national Let's Talk Science organization, Concordia's program emphasizes the network's overarching mission to empower youth and prepare them for future careers through accessible STEM outreach.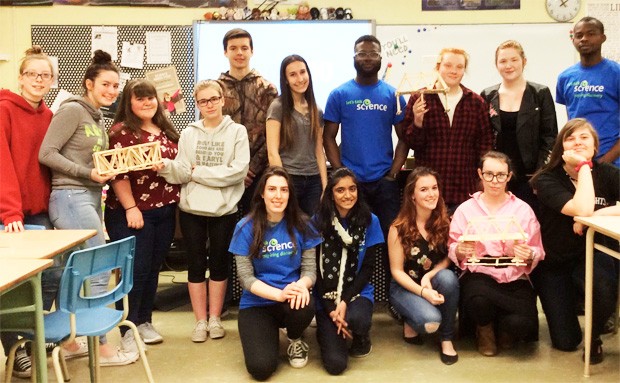 Bringing science outreach to rural communities
Each year, Concordia's team takes part in a science outreach trip in a rural part of Quebec. In May 2018, Nagar and three others ventured to the eastern shores of the province to visit five schools in the Gaspésie region.
"Generally, there weren't many facilities in this area and the schools were rarely visited by outreach teams such as our own," recalls Nagar.
"To see children react to something they'd never seen before — something as simple as slime — was gratifying for each volunteer. We really felt we were contributing to the community."
Nagar says the group designed and carried out a range of STEM activities for different age groups. Younger children learned about blooming flowers and lava lamps, while teens participated in team building, coding and robotics exercises.
Classrooms were also often very small, allowing Nagar and her team to implement intimate learning experiences.
"We go into classrooms K through 12, so the workshops and experiments we do really depend on the teacher's request and what's being taught in class. We tailor each visit accordingly," she adds.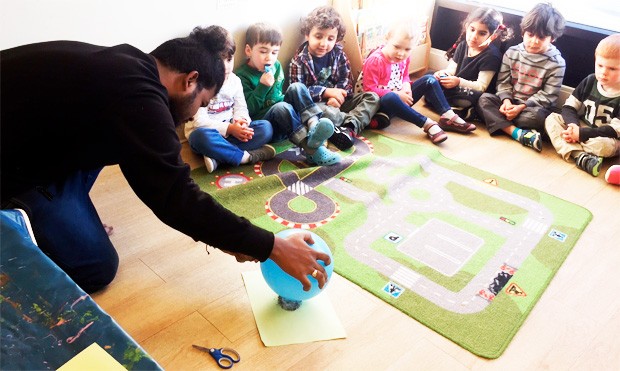 Breaking down the gender barrier
Both Nagar and Gao note the Concordia chapter is dedicated to bridging the gender gap in STEM.
"It's important that there are a lot of women that make up Let's Talk Science," says Gao. "There's a visibility here that perhaps didn't exist before."
Bonnie Schmidt, president and founder of Let's Talk Science, recently wrote that it is very important to draw attention to inspiring female role models to get more girls interested in STEM.
Nagar agrees.
"It's important to me to have women become more involved in STEM and to ensure girls feel just as comfortable as boys in pursuing science," she says.
"The myth is that science is hard and scary. It's not — I do coding every day. If I can survive it, I think any girl can. What matters most is to follow your interests regardless of gender. If a guy wants to go into a creative field, he should — if a girl wants to code, she should."
A rewarding volunteer experience
While volunteers enjoy giving back to the community, Gao says Let's Talk Science also offers its members other personal benefits. Many develop connections through the organization's large national network, and all of them can take training sessions that focus on creating and delivering impactful, hands-on STEM activities.
"Let's Talk Science is a respected name known by many research organizations and community groups, so it looks great on a CV," says Gao.
"Our aim is to recruit more active volunteers because we want to reach more kids — as many as possible!"

Find out how to volunteer with Let's Talk Science Concordia.
---