Trottier Family Foundation
Support from the Trottier Family Foundation allowed the Sustainability Ecosystem to launch its initiative.
The Foundation's mission is to support organizations that work towards the advancement of scientific inquiry, the promotion of education, fostering better health, protecting the environment and mitigating climate change. The Trottier Family Foundation strives to catalyze and scale transformative innovation, create cross-sector collaboration, and take risks that others cannot.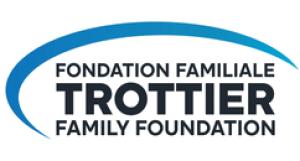 Caisse de dépôt et placement du Québec (CDPQ)
Is a long-term institutional investor that manages funds primarily for public and parapublic pension and insurance plans. They currently manage over CAD$365.5 billion. As one of Canada's leading institutional fund managers, CDPQ invests globally in major financial markets, private equity, infrastructure, real estate and private debt. Sustainability is core to their business, and believe that by directing capital toward a greener and more equitable transition, they can generate growth while contributing to a more sustainable world.

The McConnell Foundation
Is a private Canadian foundation that develops and applies innovative approaches to social, cultural, economic and environmental challenges. We do so through granting and investing, capacity building, convening, and co-creation with grantees, partners and the public. Their mission is to support Canadians in building a better inclusive, innovative, sustainable and resilient society.

The Concordia Student Union
It was founded in 1979 and exists to help and advocate for 35,000+ undergraduate students. They do this by providing important services, facilitating health insurance coverage, supporting student-led clubs and projects, running annual social justice campaigns, demanding that student voices be heard within the university administration, and providing our membership with as many opportunities to get involved in campus life as possible.
Finance Montreal
Helps enhance the visibility of our educational events by broadcasting them to members of the Finance and Sustainability Initiative and the Montreal finance community.

John Molson Sustainable Enterprise Committee (JSEC)
Creates exposure to our events for the students of John Molson School of Business.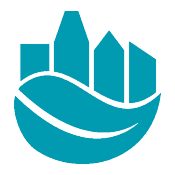 Focus groups
Focus Group: Finance