Experiment. Create. Lead. Be future-ready.
The environment in which we work, is changing at an unprecedented rate. Organizations and individuals alike must be prepared to adapt with it.
The John Molson Executive Centre (JMEC) is here to help. Our leading-edge programs, flexible business coaching, and highly customizable, bilingual learning and development solutions are designed around your needs for maximum impact.
NEXT-GENERATION THINKING FOR EXECUTIVES IN A GLOBALIZED WORLD
We want to make sure that your needs are met, no matter where you are.
JMEC delivers programs internationally, and has welcomed individuals and organizations from around the world to our Montreal headquarters.
We are also experienced in the art of distance learning, creating interactive and exciting online programs for you and your team.
Our programs are delivered using both experienced senior faculty members internal to the John Molson School of Business and Concordia University, as well as an extensive team of external experts, all of whom are experienced industry consultants. They're part professor, part coach – and, when it comes to advancing your knowledge and skills, they're all passion.
TO DEVELOP CHANGE-MAKERS, YOU HAVE TO BE ONE YOURSELF
Excelling in executive education in a shifting, global business world, means fully embracing a forward-looking approach to education.
As the needs of our business community and alumni evolve, we're fueled by the commitment to serve and empower them, with relevant, transformative learning experiences.
Our approach at JMEC to delivering next-generation executive education is rooted in, and aligned with, four of Concordia's Strategic Directions.
TEACH FOR
TOMORROW
Deliver a next-generation education that's connected, transformative, and fit for the times
MIX IT UP
Build agile structures that facilitate intellectual mixing and internal collaboration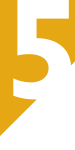 EXPERIMENT
BOLDLY
Be inventive and enterprising in creating tomorrow's university.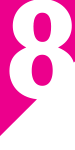 GO BEYOND
Push past the status quo and go the extra mile for members of our community.