Automated Fiber Placement (AFP) Laboratory
This laboratory features Concordia's biggest robot used for advanced fiber placement for aerospace components.
Automated Fiber Placement (AFP) is a new technique for the manufacturing of composites. It can provide cost reduction, repeatability, lower material wastage, and seamless computer code transition from manufacturing to design and vice versa. Many projects for Bombardier Aerospace and Bell Helicopter Textron Canada have been carried out using the equipment in this lab.
The main facilities include:
ADC Robotic Fiber Placement system (6 axis, 125 kg payload, Kawasaki articulated arm robot, thermoplastic head, and thermoset head.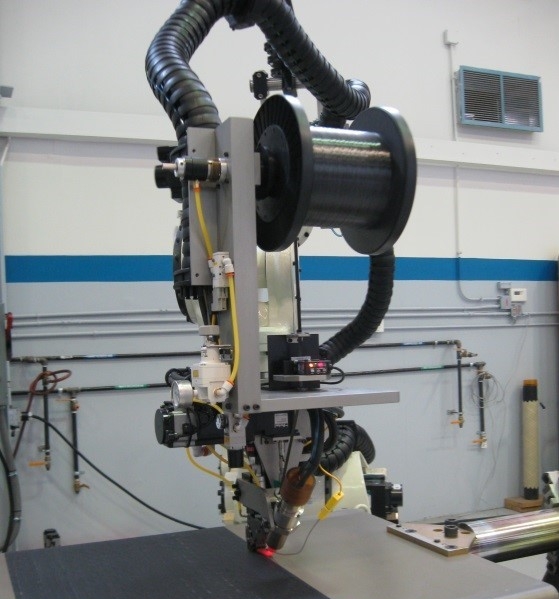 Click to enlarge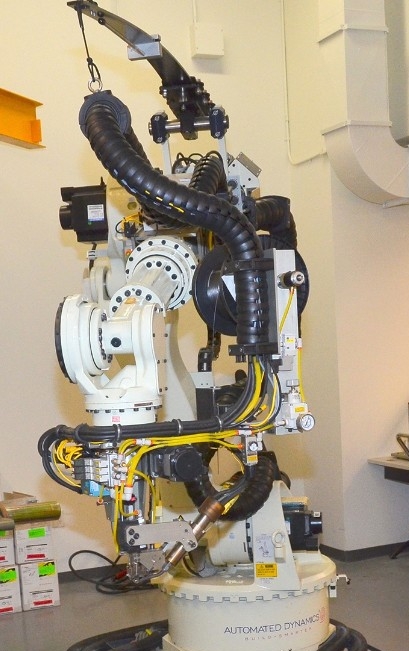 Click to enlarge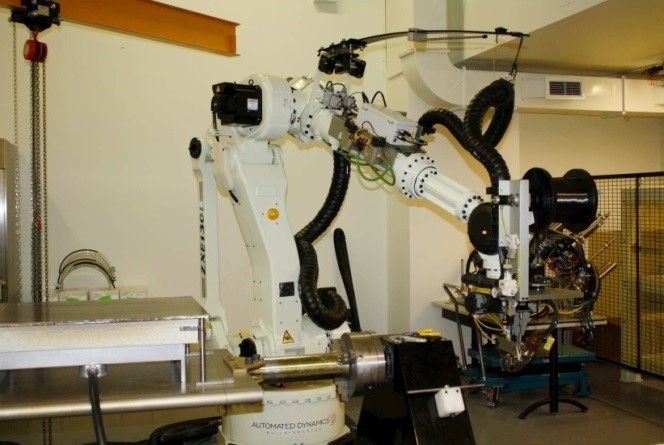 Click to enlarge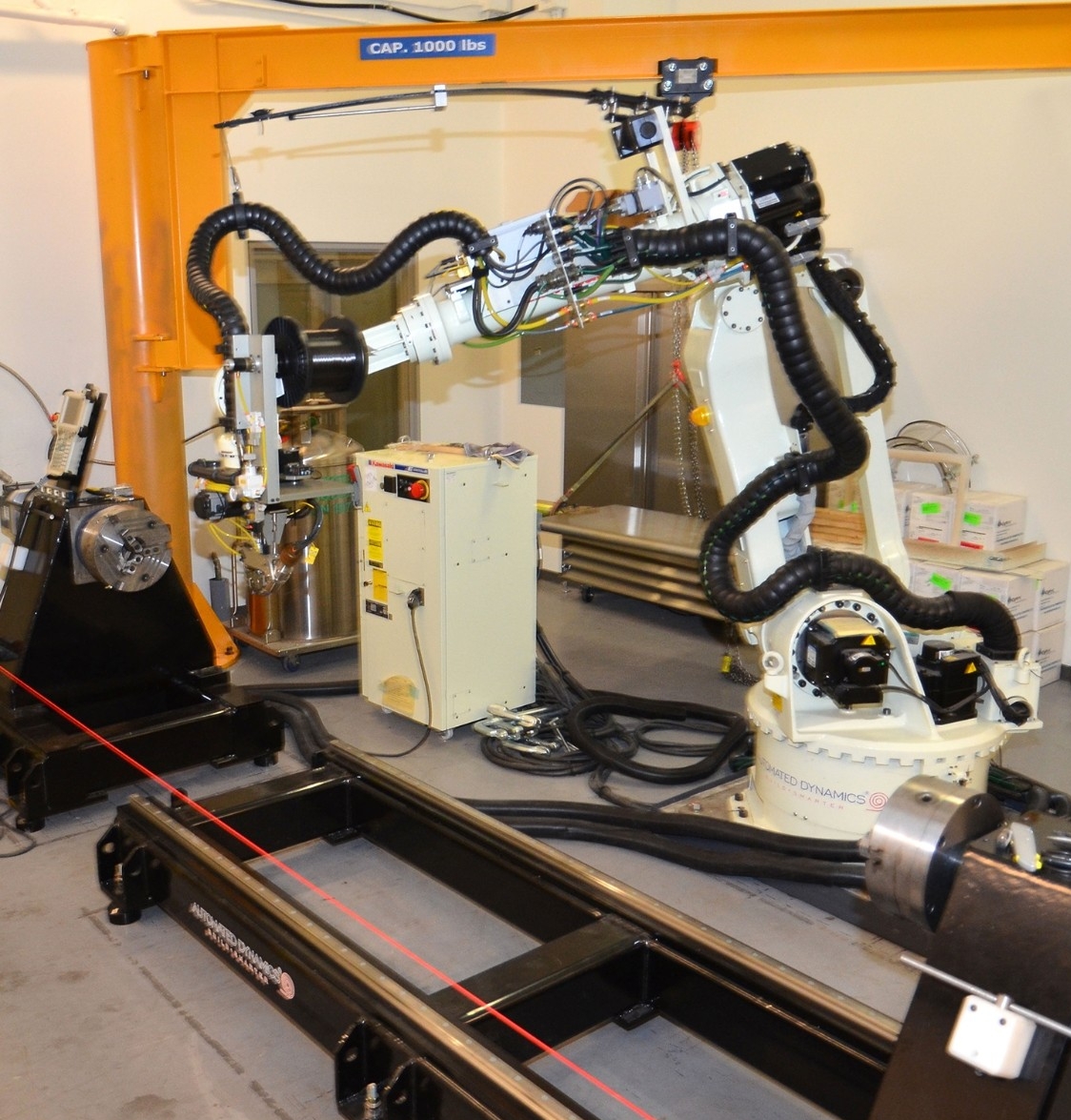 Click to enlarge

Click to enlarge

Click to enlarge