Blog post
How I advanced my thesis with Thesis Boost
Are you a graduate students trying to write your thesis but facing a writer's block? Are you confused where and how to start with your dissertation? Do you feel overwhelmed? Any doubts that you might not meet your writing deadlines? Thesis Boost is the best way to get some work done. Read this short blog post to learn why!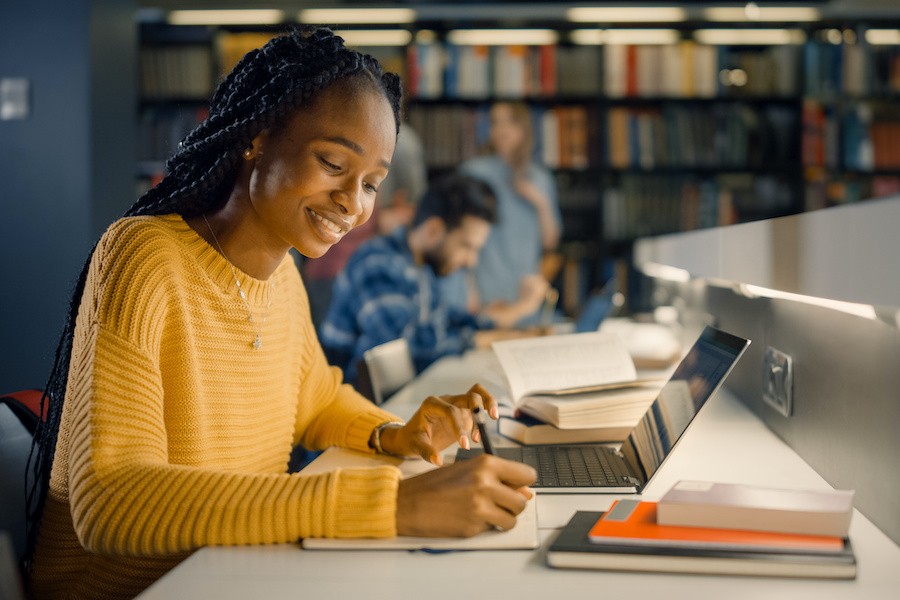 At least once a year, GradProSkills, in collaboration with Concordia Libraries, the Student Success Centre and Health Services, organize Thesis Boost — a 3-day writing retreat for graduate students in the mid to late stage of writing their thesis. The event provides a motivating environment, supportive workshops and one-on-one consultations aimed at helping participants advance in their writing process. Lara Khattab, a graduate Concordia PhD student in Political Science and a past Thesis Boost participant, shared with you four reasons why you might want to attend the event this summer.
Daily goals
Graduate students adopt different strategies to organize their time and juggle between writing, reading, teaching and researching. Thesis Boost will help you set individual daily writing goals and assess what you have achieved by the end of the day.
Stretches
Working for hours in front of the computer can be tiring and after a short period of time, you can develop cramps and feeling of exhaustion. Thesis Boost stretching exercises remind you to take some rest between working sessions.
Organized daily routine
Thesis Boost creates a place for you to get some work done on your dissertation. Set your writing goals, write for 25 minutes, take a small break and continue writing. A page a day keeps the doctor away and within a month you can produce 30 pages = One Chapter!
A place to meet colleagues
Thesis Boost creates a space for you to break the isolation of grad schools and the writing process. You will meet colleagues who are going through the same experience and potentially form writing cohorts! While having your lunch, you can take a break and talk to the person next to you. Who knows? You might end up collaborating with them, you might learn from their experiences or you might find a good writing partner!
Our next Thesis Boost session will run between May 31st and June 2nd. Keep an eye for the registration date and get ready to give your thesis a boost!