Blog post
MBA Student Oleg Volgarev Shares his GradProSkills Experience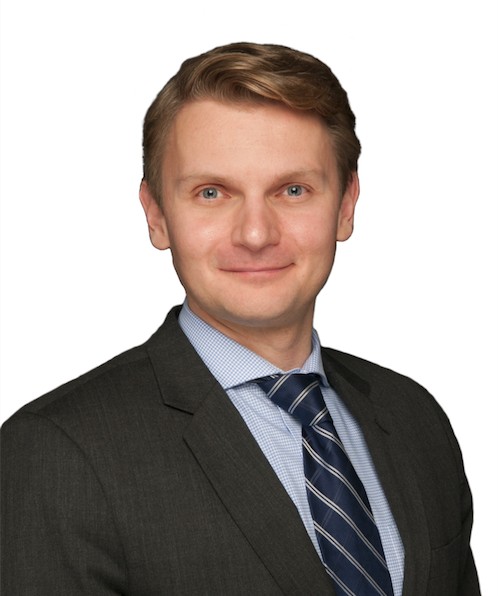 Concordia's Graduate and Professional Skills Program offers graduate students a unique opportunity to improve a vast array of professional skills in order to remain competitive in today's job market. Concordia's GPS program offers free workshops and seminars covering a wide variety of topics - from a beginner's course in Microsoft Excel to an advanced seminar in teaching – every student can find an area of particular interest. An important feature of the program is that the instructors are qualified professionals in their respective fields, providing students with personal insights into their areas of expertise. In my own personal experience, once students reach graduation and focus on entering the workforce, they find themselves in a situation where the employer may require different skillsets. GradProSkills offers support to developing graduate students with the skills they need to become highly competitive in the job market and pursuing career growth while in the work force.
Through GradProSkills, I have participated in several workshops on different subjects and found consistency in the quality of instruction and the subject matter. From my involvement in the program, I was able to improve on some vital skills directly related to my professional activities and advance my career. For example, one area I have been able to improve on by taking the workshops was learning skills for teaching others. Even though we are all students, learning a new concept and being able to teach it requires a completely different set of skills. The educational skills taught in the workshops help students connect with colleagues on a deeper level and ensure communication of ideas in a clear and concise manner.
Another important skill developed in GradProSkills' workshops, is learning how to perfect a pitch. No matter which industry you end up working in, at some point in your career you find yourself having to pitch an idea, product, or a process improvement to senior management. As a matter of fact, a mere job interview is just as much a pitch as any other examples provided above. Since time is clearly of the essence, it is very important to be able to communicate the major points of your proposal within a very short period in order to gain the stakeholders' interest. GradProSkills offers a great workshop on delivering a pitch, which will help you sell yourself to the hiring committee, or your idea to senior management.
Problem solving is always a vital skill sought by employers. Even though everyone has their own personal process for handling pressing issues, I find it very helpful to put solid theory behind practice and keep exercising it for continuous improvement. Through GradProSkills, I took a workshop on problem solving, which taught me how to address complex issues, both individually and as a part of a group. It is probable that at some point in your future career you will be working as part of a cross-functional team, therefore establishing some common ground regarding a problem-solving approach would be quite beneficial for the team's efforts, and, more importantly, will make you stand out as a methodical and process-oriented professional.
The above-mentioned examples are just some of the ways students can improve their skillsets through the program. Different jobs require different competencies, but with GradProSkills, you will be able to develop an appropriate mix of cross-disciplinary skills sought by employers, that will fit your needs. Moreover, GradProSkills' topics are vast: career building, communication, language training, leadership and management, software and web tools, success in grad school, teaching, as well as wellness and life balance. As a Concordia student, you are benefitting from GPS since the workshops are free (as long as you attend them) and they are open to alumni for 2 semesters after your graduation. Graduates get continued support to come back to your alma mater knowing exactly what you need to improve on in order to be more successful in your new job.
I believe that learning is a life-long journey, but that is what makes life more exciting. I highly recommend the GradProSkills program to all current and potential students at Concordia.
Further information on the Program, as well as workshop registration instructions, are available at the GradProSkills website.