Greg Halpin takes lead role in the upcoming musical Once
The Tony Award-winning play, coming to Montreal's Segal Centre in October 2018, portrays the love story of an Irish busker and immigrant Czech woman in Dublin, Ireland
With its micro budget, no-name cast and unconventional, music-filled atypical love story, the 2007 movie Once seemed destined for obscurity. Yet the Irish film went on to become a surprise hit, and its featured song, "Falling Slowly," won the Academy Award for best song.
That success led the movie to being turned into a smash Broadway musical, which went on to earn eight Tony Awards in 2011.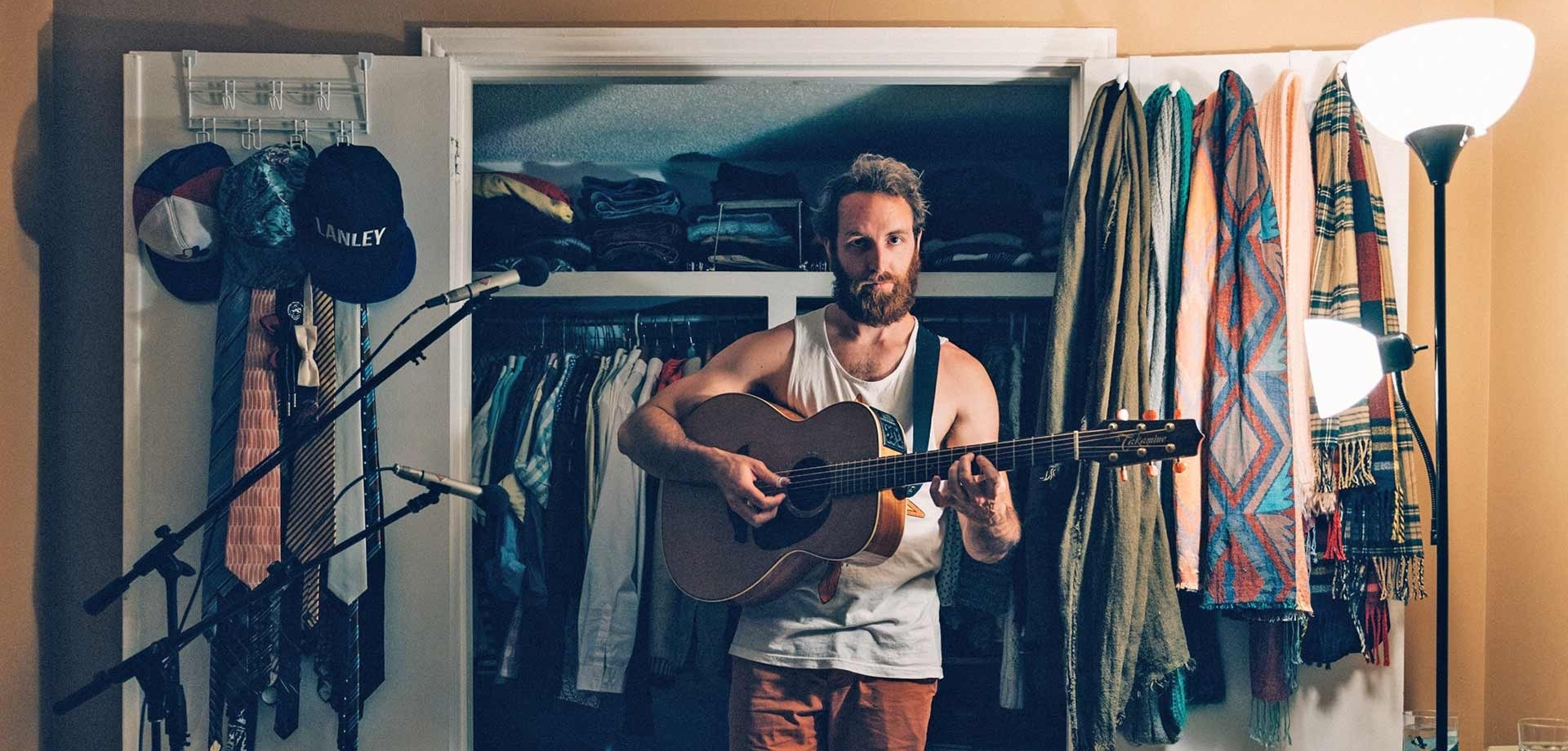 Greg Halpin will play the lead in Once, which will be performed at Montreal's Segal Centre from October 7 to 28, 2018. | Photo: Mike Palmer
Once features a peculiar romance between an Irish busker and an immigrant Czech woman in Dublin. Together, in one week, they write, rehearse and record songs that tell their love story.
Montrealers will have the chance to catch Once at the Segal Centre from October 7 to 28, 2018.
The male lead in the local production is Greg Halpin, BA (western society & culture) 10, whose own route to landing the role was almost as unlikely as Once's success.
Music has long been an important aspect of Halpin's life. "A friend of mine in elementary school really got me into music and songwriting," Halpin says. "He was playing guitar and writing songs."
The two started a band together. Since then, Halpin has been a member of several bands, including HonheeHonhee and Lakes of Canada.
In 2016, he branched out on his own with his first solo album, Notes from a Bedroom.
Concordia influence
As a student at Concordia's Liberal Arts College, Halpin studied the great works of Western civilization. "I wanted an education that would help me with my songwriting and I think that comes through in a lot of my songs," he says.
"They have a lot of references to the books I had to read for that program."
Halpin also remembers his Concordia teachers fondly. "Ivana Djordjevic had a really big influence on my writing, but a lot of the teachers at the Liberal Arts College did too," he says.
"There was a music teacher I had, Charles Ellison. Everything about his whole philosophy of teaching and music influenced me. That class really blew my mind."
While a Concordia student, Halpin began busking in Montreal metro stations, singing and playing acoustic guitar, with a heavy slant on Bob Dylan songs.
"It started as a way to play music and get a little bit of money," Halpin says. "Eventually, I realized I was making more money than I was with the odd jobs I was picking up here and there."
Busking didn't only provide financial assistance but also taught Halpin valuable lessons as a singer. "It gives you instant feedback about how you're playing and how you're performing. I think it's been really useful to me as a performer," he says.
Singer, songwriter… and actor
Aside from his music career, Halpin has had some opportunities to prepare for his role on stage. "I did some plays in high school and my dad actually writes musicals, so I've been in some of those," he says.
In February 2018, Halpin's friend and former bandmate Matt Raudsepp heard about the auditions for Once. After Raudsepp auditioned, he called Halpin and suggested he do the same.
"He said they were looking for the lead and that I had to audition," Halpin recalls. "I got in touch with the director [Andrew Shaver] and he asked me to come in the next day. The director said I had to learn one of the songs and a scene in an Irish accent. I watched the movie that afternoon in preparation."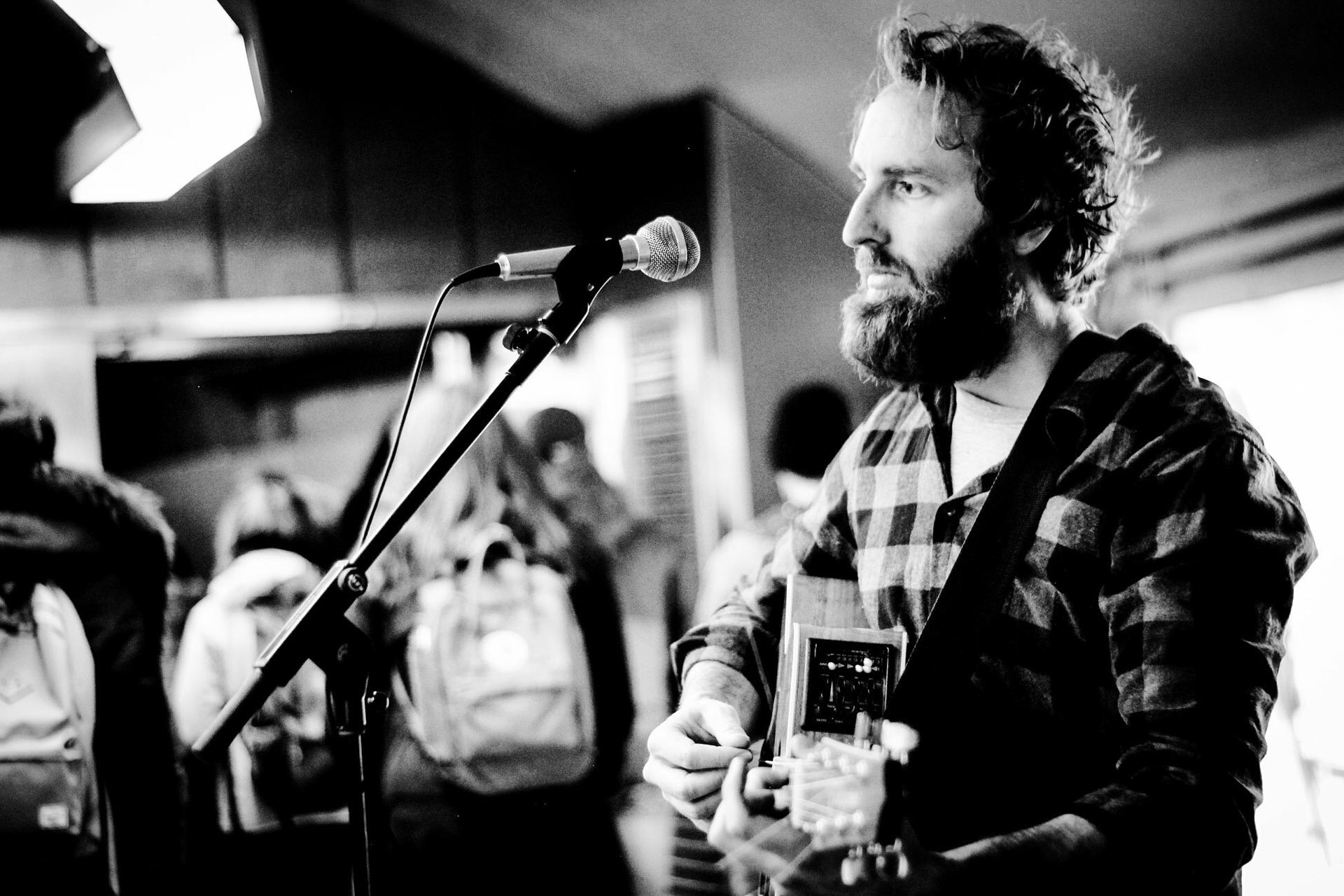 Greg Halpin began busking during his student days at Concordia. He released his first solo album,
Notes from a Bedroom
, in 2016. | Photo: Moises Lopez
Ever since Once came out in 2007, Raudsepp had urged Halpin to see it — but to no avail. "Matt had been telling me, 'You have to see this movie — this guy sings like you and he's a busker,''' Halpin says. "He knows me pretty well because I loved it."
Although it's still too early to say what audiences can expect of the musical, Halpin anticipates it will be memorable. "I know a couple of the cast members and they're really strong singers and actors," he says. "I think it's going to be something really special."
Future projects
Before rehearsals start in the fall, Halpin has various projects in the works, including music video releases and some shows around Montreal.
When Halpin spoke to Concordia in July, one project he was particularly enthusiastic about was an upcoming special vinyl recording in New York City.
"I've never done any vinyl recording but this is a pretty particular studio. It's all done through pre-orders," he explains.
"People can order a song online that they want me to sing, and then I go to the studio and I record a live version straight to vinyl. I'm pretty excited about it. I've wanted to do vinyl for about 10 years."
Looking towards the future, Halpin also hopes to continue touring. Whether or not he will pursue a career in acting is uncertain.
"This is kind of my first big professional musical experience, so I don't want to get too ahead of myself. But everything so far has been a lot fun and I think I'm really going to enjoy it," he says.
"If that's the case, I'll definitely pursue it a little bit more and hopefully get cast in a few more shows."
Purchase your tickets for Once at the Segal Centre, on sale now. The show runs from October 7 to 28, 2018.
---