Meet Tania Poggione, fine arts grad turned auction house director
'The auction world is all about teamwork, and that drives me'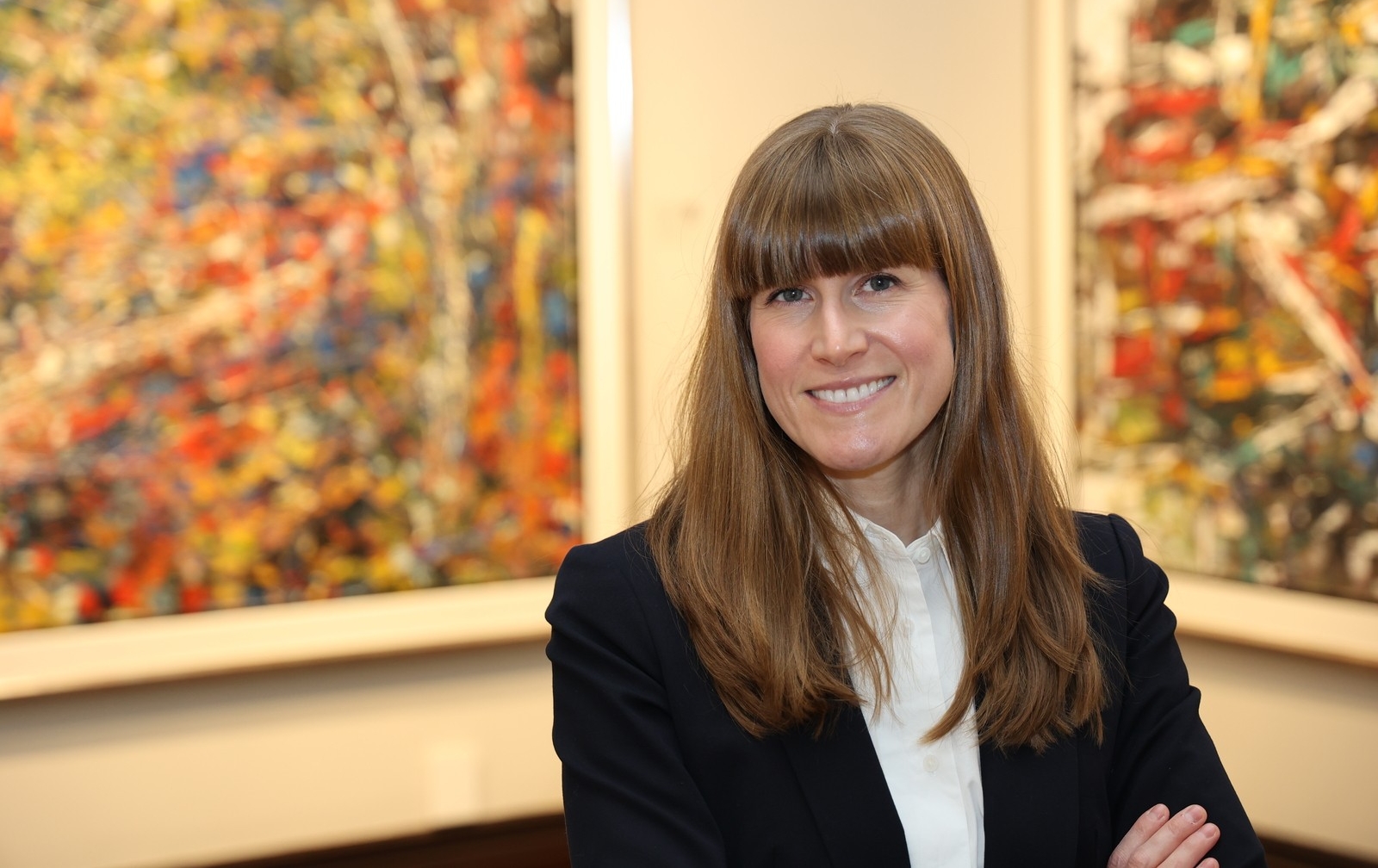 "You have to do your homework, which is easy to do if the passion is there," says Tania Poggione.
Tania Poggione, BFA 04, directs the Montreal office of Heffel Fine Art Auction House, which has sold more Canadian art than any other auctioneer worldwide.
Before she joined the Vancouver-based company in 2005, the Bachelor of Fine Arts alumna worked at the National Gallery of Canada, in the cultural sector in France and as an archeological intern for UNESCO in Tunisia.
The opportunity to intimately study works of art up close has driven Poggione throughout her career.
"These moments are always quite moving, especially when it's important works by key artists who have contributed so much," she says.
These include the likes of Jean-Paul Riopelle and Paul-Émile Borduas, influential figures in the Automatistes movement that took place in the 1940s in Montreal. Works by the duo are on display to the public at the previews for Heffel's fall 2023 auction, which will go live on November 23.
"[The movement] was a milestone for Quebec society, not just for the arts, but also socially," Poggione observes.
'You have to do your homework'
As a specialist and appraiser, much of Poggione's work involves researching and caring for art consigned to Heffel. To do that, she teams up with art historians, curators, collectors, conservators and framers.
Sometimes, it also means going through a process of authentication with governing authorities before putting a work up for sale. One such instance, when Poggione was tasked with bringing a Renoir to Paris to have it authenticated, was a career highlight.
"The auction world is all about teamwork, and that drives me," she adds. "Collaborative teamwork and being able to create these great connections between different members of the arts community."
Poggione's advice for people who want to purchase art for the first time?
"You have to do your homework, which is easy to do if the passion is there," she says. "Along the way, you'll see what creates that spark and what attracts you, and that will guide you towards your first acquisition."
Poggione also encourages prospective collectors to visit museums, galleries, auction previews and art fairs, "and to not be shy to ask questions or seek advice."
'Quite a privilege to be in this position'
At Heffel, Poggione's work also includes private sales outside of the auction calendar, through the company's representation of artists and artist estates. Some of that work connects back to her alma mater.
Since 2019, for instance, Poggione has led the representation of Barry Ace, an Anishinaabe (Odawa) multimedia artist.
Ace's relationship with Heffel began when the company's president, David Heffel, walked by Concordia's FOFA Gallery one day and saw Ace's Mino-bimaadiziwin (The Way of Good Life) (2017) in the window.
"The university was instrumental in forging that relationship," says Poggione. "I'm a very proud Concordian."
After 18 years of being surrounded by art every day, the excitement of unpacking and examining a new piece for the first time has yet to fade, she adds.
"It's definitely quite a privilege to be in this position. I think everyone who does this kind of work is very cognizant of that."
---