Merging a lifelong passion for sustainability with business
John Molson alumna Lauren Scott helps companies better manage energy consumption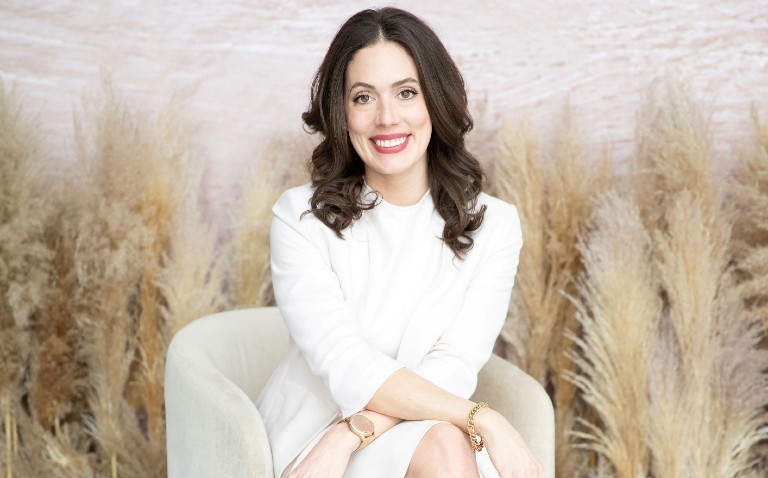 Lauren Scott, BComm 10 (marketing), developed a passion for sustainability at age six. "I set up a garage sale with my sister. We sold our Archie comics and all of our toys to raise money for the World Wildlife Fund. I remember feeling really connected to that cause, trying to do some awareness building."
By the time Scott grew up, she had another other passion: business.
So Scott built a career that combined the two. As vice-president of marketing and sustainability at Acuity Brands' Intelligent Spaces Group, she works to help companies reduce their energy consumption by using automated building controls and software to control heating, ventilation, air conditioning, lighting and blinds, as well as energy dashboards and ESG (environmental, social and governance) reporting.
Managing energy consumption in buildings is an important factor in reaching net-zero; building construction and operations account for approximately 40 per cent of annual global carbon emissions. "A large retailer has buildings all across the country," Scott explains. "Our technology gives businesses far greater oversight as to what their emissions are so they can adjust their practices accordingly. It allows them to make the most sound decisions possible about reducing energy consumption from the top down."
In recognition of her efforts, Scott was named a Woman of Inspiration by the Universal Women's Network in 2020. Two years later, she named one of Montreal's Top 50 Women Leaders by Women We Admire. "One of the things greatest things about the awards is seeing the number of brilliant women dedicating their lives to sustainability," she says.
Bringing sustainability 'into the mainstream'
In 2007, while Scott was pursuing her Bachelor of Commerce in marketing at Concordia, she founded the business school's first student association dedicated to sustainability — which went on to become the John Molson Sustainable Enterprise Committee — after hearing former United States vice-president Al Gore, LLD 07, and environmentalist David Suzuki speak at a screening of Gore's Oscar-winning 2006 climate change documentary An Inconvenient Truth.
"Sustainability was viewed as a little bit fringe at the time," she says. "In a room of 5,000 people, they asked us which departments we were from. There were hundreds of arts and sciences students, but there were fewer than a dozen business students. And I remember thinking it was scary! It was really in that moment that I thought, okay, I have to do something to make it a little bit more concrete."
Scott credits Sanjay Sharma, dean of the John Molson School of Business at the time, for helping environmentally conscious students push sustainability into the mainstream of business studies at Concordia.
"Having him speak at large events about the need to focus on sustainability really helped raise awareness. We brought in speakers, had different panel discussions and worked with the career placement centre to have different employment opportunities at the time."
'I only wanted to go to Concordia'
When she was thinking about pursuing higher education, Scott knew the John Molson School of Business was the place for her. "I only wanted to go to Concordia. I wanted to be in the Co-op program so I could get real-world experience by the time I graduated."
Her studies took an unexpected turn when, after completing her first work placement, she was offered a full-time job. "It took me an extra year, but I loved studying with other busy people who were all working and also studying at night."
Scott says that in addition to learning team-building skills, she also loved the fact that so many of her professors infused their courses with real-life experience. "Business leaders, whether they're small entrepreneurs or leading companies, bring a real-world lens. I still think of some of them in terms of the examples they provided."
Still connected to her alma mater, Scott continues to mentor business students on the John Molson Sustainable Enterprise Committee. "It's mind-boggling to see the prevalence of sustainability within the business school now. They have classes dedicated to it. Just seeing that is so encouraging."
---