Concordia volunteer Andrew Molson distinguished with Order of Quebec
Award recognizes Molson's business acumen, philanthropy and contribution to society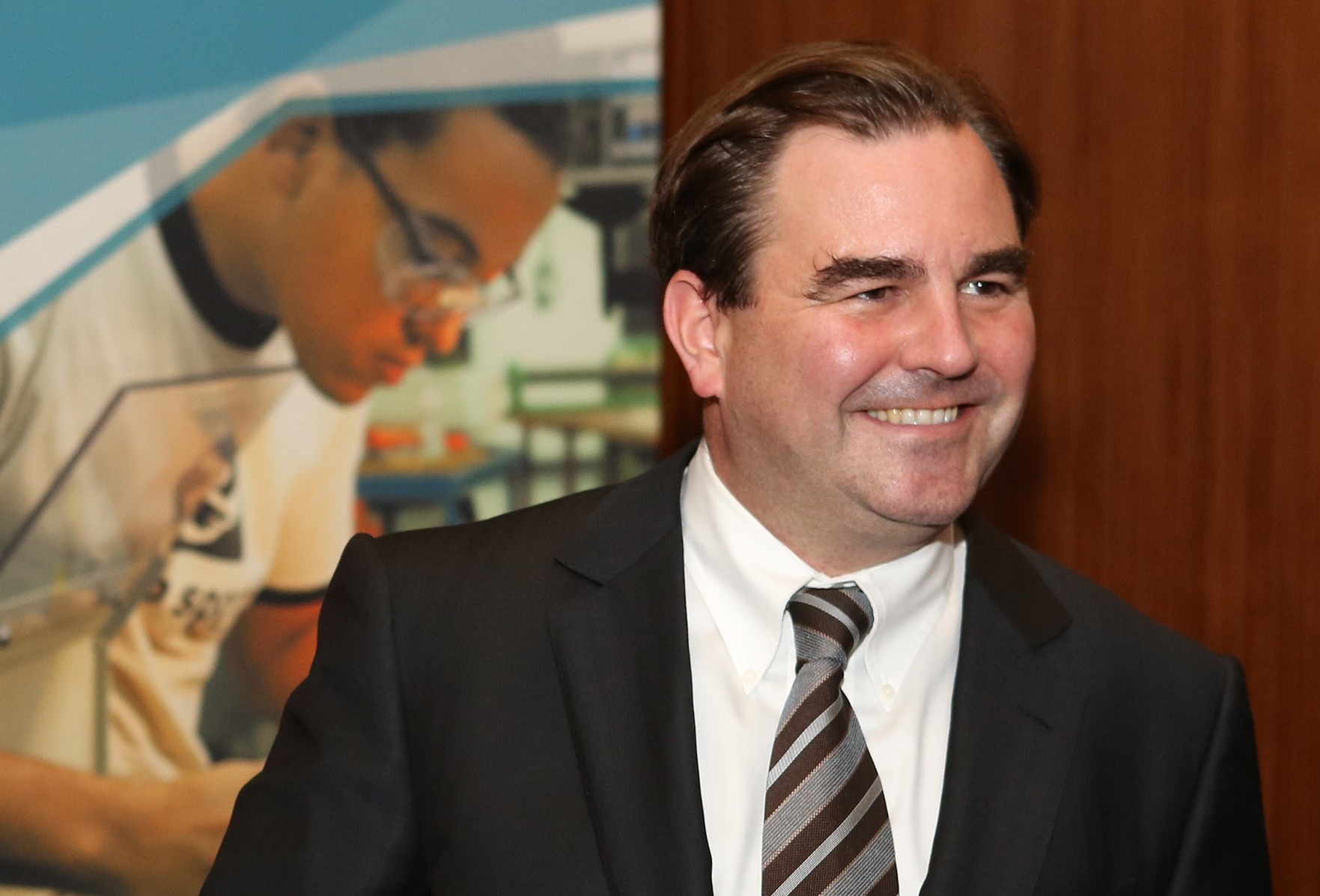 Andrew Molson co-chairs the Campaign for Concordia: Next-Gen Now.
Businessman, philanthropist and Concordia volunteer Andrew Molson has been appointed to the National Order of Quebec.
Molson was recognized with the province's highest honour for his accomplishments in business and for his support of education, arts and health.
A long-serving member of the Concordia University Foundation board of directors, Molson also co-chairs the Campaign for Concordia: Next-Gen Now.
"Andrew is a business leader, a generous philanthropist, an ardent volunteer and a great friend to Concordia," says Concordia President Graham Carr. "His appointment to the National Order of Quebec recognizes his considerable efforts to give back to our city, our province and our society."
Anne-Marie Hubert, LLD 15, was also inducted to the National Order of Quebec. Hubert, who serves as Quebec managing partner for EY, was recognized for her commitment to parity and inclusion in business, and for her expertise in corporate governance.
Molson is chair of AVENIR GLOBAL and the Molson Coors Brewing Company. He sits on the board of many other organizations, including the Montreal Symphony Orchestra Foundation, the Evenko Foundation for emerging talent in the arts, the Montreal General Hospital Foundation and the Molson Foundation.
"Concordia is fortunate to have such an accomplished and energetic volunteer drive the success of our university," says Paul Chesser, BA 94, GrDip 97, vice-president, Advancement. "Andrew's dedication to our university has been a major force in our campaign's success."
Andrew Molson is chairman of the RES PUBLICA Consulting Group, a Montreal-based holding and management company for leading professional services firms.
He became a member of the Quebec Bar in 1995 following a law degree at Laval University. He holds a Bachelor of Arts degree from Princeton University and a Master of Science in corporate governance and ethics from the University of London.
Molson will be appointed to the National Order of Quebec at a virtual ceremony, along with 43 other Quebecers, in June.
Molson and his brother, Geoff, were previously appointed to the Order of Canada in December 2020.
---