Alumnus Andrew Lee is Concordia's new executive director of internal audit
'I believe in this institution and I'm very excited to be part of it again'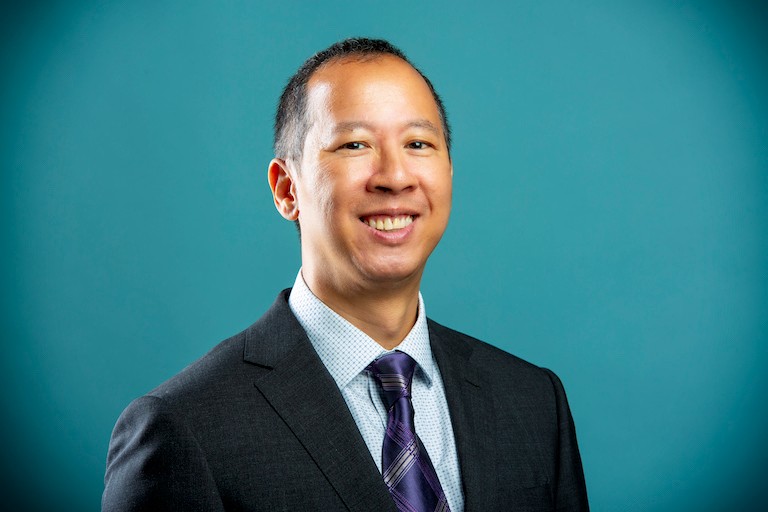 Andrew Lee: "I place a high value on academics, and coming to Concordia aligns with that perfectly."
After two-and-a-half decades in the private sector, Andrew Lee, GrDip 99, is making the move to a public institution. He begins his five-year mandate as Concordia's executive director of internal audit on July 24.
"I'm looking forward to the change of environment," says Lee, who received a graduate diploma in accountancy from Concordia before going on to earn his designations of Chartered Professional Accountant (CPA) in 1999 and Certified Internal Auditor (CIA) in 2003.
"The main mission for Concordia is to serve society through higher education. I place a high value on academics, and coming to Concordia aligns with that perfectly."
Lee arrives after 17 years at Velan Inc., a Montreal-based multinational manufacturer of industrial valves, where he was director of internal audit. Prior to that he worked in internal audit and compliance for Bombardier Recreational Products (BRP) and Wajax and as an external auditor for the accounting firm Richter, all in Montreal.
"Andrew will fill an important internal role at Concordia, and I'm very excited to welcome him on board," says Concordia President Graham Carr.
"He brings exceptional experience and a proven track record, much pride as a Concordia grad and infectious enthusiasm. These will all be terrific assets for us."
Carr acknowledges the work of Patrick Kelley, who served as interim director, and Milushka Icaza from internal audit, who stepped in during the search to replace previous director Kathleen Lizé, GrDip 97.
"We greatly appreciate the invaluable contributions made by Patrick and Milushka, who ably and efficiently helped manage internal audit while we found a new director."
Internal audit role
Reporting functionally to the Audit Committee of the Board of Governors, and administratively to the president and vice-chancellor, Lee is responsible for implementing a systematic, disciplined approach to evaluate and improve the effectiveness of risk management, control and governance processes to add value and improve Concordia's operations. His audit team includes two staff and, currently, two co-op students and a student intern.
"As Concordia executes its strategic plan and activities to reach its goals, inevitably there are going to be risks that pose obstacles and challenges. Our team's role is to perform risk-based audits that will help address and mitigate the impacts of these risks," says Lee.
"The nature of these audits can be financial, operational, compliance, strategic or a combination."
Internal audit, he continues, offers an independent and objective view, executed thoroughly by having in-depth discussions and collecting information from different faculties, departments and colleagues throughout the university. "It's very collaborative work."
He adds that he's greatly looking forward to returning to Concordia after nearly 24 years.
"When I was a student at the university, I had a wonderful experience here. I was very impressed with Concordia and the quality of the education offered," Lee says.
"And now I get the opportunity to contribute back in a different role to help it achieve its mission and goals. I believe in this institution and I'm very excited to be part of it again."

Learn more about Concordia's administration and governance.
---