Concordia announces its dean of the new School of Health
Timothy Dye brings a wide range of cross-disciplinary experience to the position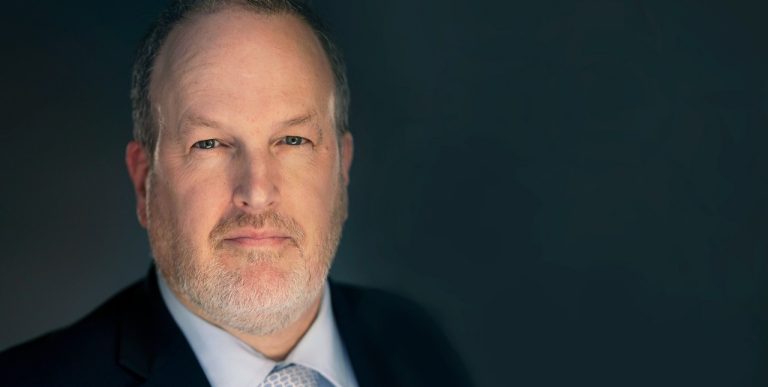 UPDATE, AUGUST 11, 2023: Timothy Dye has announced that he will be unable to accept the position. Concordia has appointed Véronique Pépin as interim dean of the School of Health, She begins her two-year term on August 15.
Timothy Dye, a medical anthropologist and social epidemiologist with extensive knowledge in applied public health, has been appointed to a five-year term as dean of Concordia's new School of Health, starting on August 15.
"Dr. Dye's interdisciplinary scholarship bridges global public health, technology and community-engaged research with marginalized communities," says Anne Whitelaw, Concordia's provost and vice-president, academic. She also co-chaired the university's advisory search committee for dean of the school.
"His vision and the diversity and depth of his experience make Dr. Dye ideally suited to lead our new School of Health and align well with our university's values and strategic directions."
Concordia's Board of Governors approved the creation of a new School of Health in June 2021.
The school will offer faculty, researchers and students the chance to integrate learning, discovery, innovation and engagement through the university's existing, wide-ranging research expertise in health-related topics. It aims to build on Concordia's leadership in community and preventive health and health-technology development.
Public-health focus
Dye's many academic career accomplishments include heading teams around the world and launching groundbreaking educational programs to help train health professionals across disciplines. He has focused on the social, ecological and cultural determinants of health and health in marginalized, isolated and global populations.
His most recent work examines social and cultural contexts of COVID-19 on a global scale, having just completed the second wave of a global study that included participants from more than 150 countries. Dye's work has been supported by the United States' National Institutes of Health, National Science Foundation and Centers for Disease Control and Prevention, among other funders.
Dye's curriculum vitae reveals a multidisciplinary educational background. He holds a PhD in anthropology and an MSc in epidemiology from the State University of New York at Buffalo, as well as MAs in public administration and international relations from the Maxwell School of Syracuse University in New York State, and in documentary film and history from Syracuse University's Newhouse School.
He is currently a professor in the Department of Obstetrics and Gynecology, Pediatrics and Public Health Sciences and the division chief and associate chair of research at the School of Medicine and Dentistry at the University of Rochester in New York State.
Dye also serves as editor-in-chief of Springer Nature's Maternal Child Health Journal and is an elected fellow of the American College of Epidemiology, the Society for Applied Anthropology and the Royal Geographic Society.
As dean of Concordia's School of Health, Dye will report to Whitelaw and Dominique Bérubé, vice-president of research and graduate studies.
"Dr. Dye's interdisciplinary research and academic interests make him a perfect match for our emerging School of Health," Bérubé says. "I look forward to collaborating with him to advance our goal of leading the way in innovative health research and training, focusing on the impact for the communities."
As co-chair of the search committee, Whitelaw extends her appreciation to its members: Paula Wood-Adams (co-chair), Leslie Barker, Cynthia Bruce, Douglas Chananda, Mohsen Farhadloo, Caroline Jamet, Omri Moses, Muthukumaran Packirisamy, Nathalie Phillips, Claire Plissonneau and Duraichevalan Raju. Ariela Freedman and Aurore Perrault also served on the committee but stepped down during the recruitment process and were replaced by Omri Moses and Claire Plissonneau respectively. Karan Singh served as secretary of the committee.
Learn more about Concordia's new School of Health.
---