Véronique Pepin is interim dean of Concordia's new School of Health
The kinesiologist and professor begins her two-year mandate on August 15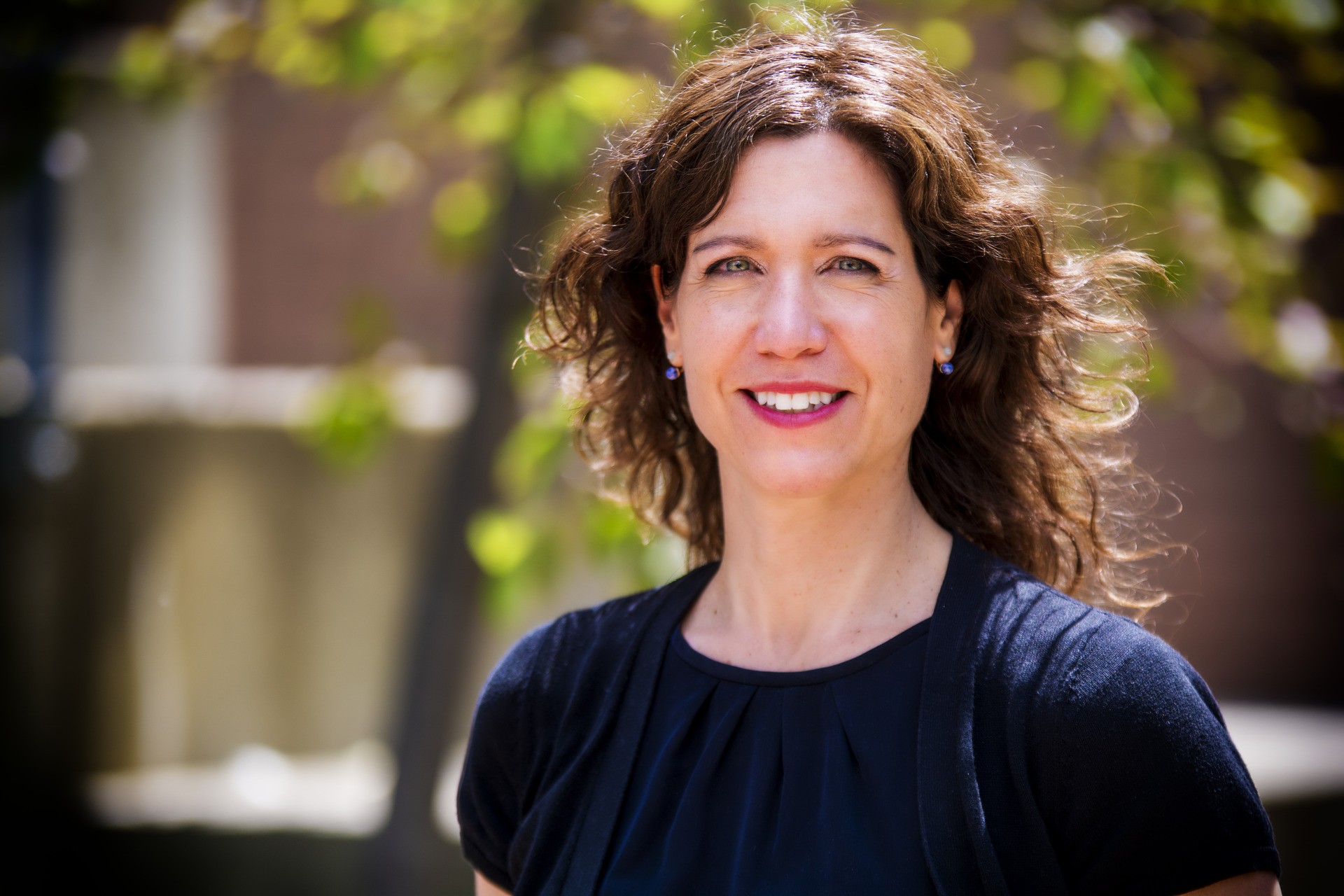 Véronique Pepin: "I can't wait to see what the future holds for the school."
Concordia has appointed Véronique Pepin as interim dean of the School of Health. She begins her new role on August 15.
"Véronique is a highly respected kinesiologist and researcher with extensive leadership experience," says Anne Whitelaw, Concordia's provost and vice-president, academic.
"Her in-depth knowledge of the Quebec health-care system, her expertise in the area of cardiopulmonary exercise testing and her commitment to interdisciplinarity make her an outstanding candidate to lead our new School of Health."
Concordia's Board of Governors approved the creation of the School of Health in June 2021.
The school will offer faculty, researchers and students the chance to integrate learning, discovery, innovation and engagement through the university's existing, wide-ranging research expertise in health-related topics. It aims to build on Concordia's leadership in community and preventive health and health-technology development.
Pepin's mandate will include setting up the school's governance structure, defining its strategic plan and building partnerships within Quebec's health network.
Timothy Dye was appointed dean of the school early this year but had to resign due to personal reasons before starting his mandate.
'She will play a pivotal role'
Pepin is a Concordia professor of health, kinesiology and applied physiology. She brings with her nearly 20 years of experience as a researcher and educator, with extensive insight on Quebec's health-care system.
Her current research focuses on the effects of exercise interventions on exercise tolerance, cognitive function, psychological status and quality of life in people with various chronic conditions, such as chronic obstructive lung disease and sleep disorders.
Pepin led the establishment of a research infrastructure for cardiopulmonary exercise testing and pulmonary rehabilitation at the Centre intégré universitaire de santé et de services sociaux du Nord-de-l'Île-de-Montréal, where she has held a researcher position since 2006.
She has been chair of the Department of Health, Kinesiology and Applied Physiology for the past five years. Pepin also served as chair of the Canadian Respiratory Health Professionals assembly of the Canadian Thoracic Society (CTS) and is now a member of the CTS's executive committee.
She earned an interdisciplinary PhD specializing in exercise and wellness from Arizona State University in Tempe. Notably, Pepin held a postdoctoral fellowship in respirology, focusing on exercise and chronic obstructive pulmonary disease, at the Institut universitaire de cardiologie et de pneumologie de Québec from 2003 to 2006.
"I am excited about this opportunity and I am committed to leading the School of Health with courage and passion," she says.
"I am conscious of its challenging nature, but I can lean on relatable past experiences and on a solid network, so I am confident that we will make good progress in the next two years. I can't wait to see what the future holds for the school."
As interim dean, Pepin will report to Whitelaw and Dominique Bérubé, vice-president of research and graduate studies.
"I am delighted to welcome Véronique into her new role as interim dean of the School of Health," Bérubé says. "She will play a pivotal role in advancing our mission to become a leader in innovative health research and training, with a strong focus on serving and improving the well-being of diverse communities."
Learn more about Concordia's new School of Health
---