5 Concordia artists are long-listed for the 2023 Sobey Art Award
The $100K prize is Canada's largest for contemporary artists
Camouflaged Screams, by Laura Acosta and Santiago Tavera, 2021. | Photo: Paul Litherland.
Concordia artists have once again made a strong showing on the long list for the prestigious Sobey Art Award, Canada's largest financial prize for contemporary visual artists.
Presented annually, the art award provides national and international recognition and significant financial support. This year's winner will receive $100,000. The remaining short-listed and long-listed artists will receive $25,000 and $10,000, respectively.
Laura Acosta, MFA 17, Santiago Tavera, MFA 16, Anahita Norouzi, MFA 13, Renée Condo BFA 17, MFA 21, and Marigold Santos, MFA 11, made the list. They are joined by 20 other artists from across the country.
Since 2002, 61 Concordia students, visiting artists and alumni have been long-listed for the award. Of those, seven have gone on to win the prize: Adam Basanta, MA 13, Sabrina Ratté, BFA 05, MFA 12, Nadia Myre, MFA 03, Abbas Akhavan, BFA 04, Raphaëlle de Groot, Daniel Barrow and Michel de Broin.
In early June, the jury will announce the five short-listed artists. The award winner will be revealed during a celebratory event at the National Gallery of Canada in Ottawa this fall. Works by the short-listed artists will be displayed at the gallery from October 13, 2023, to March 3, 2024.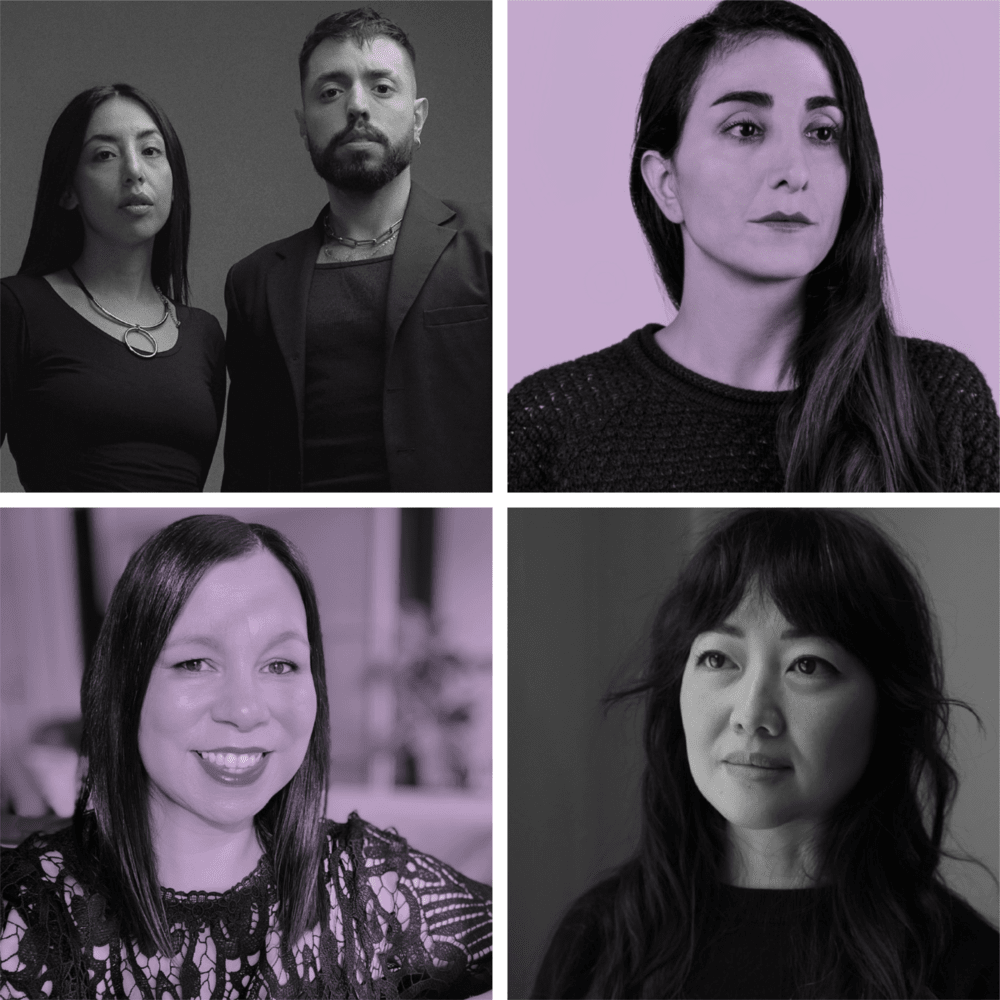 Clockwise, top left: Laura Acosta and Santiago Tavera, Anahita Norouzi, Renée Condo and Marigold Santos.
Concordia artists recognized
Laura Acosta and Santiago Tavera
Acosta and Tavera are a Colombian-Canadian artistic duo based in Montreal. Their work combines Tavera's investigation of video practices and virtual and interactive environments in relation to the body with Acosta's exploration of identity through performance and textiles.
Anahita Norouzi
Originally from Tehran, Norouzi is a multidisciplinary artist who has lived and worked in Montreal since 2018. She often travels between Iran and Canada, researching the intersection of colonial histories, experiences of immigration and displacement and issues of identity and memory.
Renée Condo
Condo is a contemporary visual artist of Mi'gmaw ancestry from the community of Gesgapegiag, Quebec. She currently lives and works in Tiohtià:ke / Mooniyang / Montreal. Her large-scale beadwork-like compositions explore the connecting thread between Mi'gmaw and Eurocentric worldviews.
Marigold Santos
Santos is an interdisciplinary artist working in drawing, painting, printing, sculpture, tattooing and sound. Her practice explores concepts of selfhood and identity that embrace multiplicity, fragmentation and empowerment, as informed by diasporic experiences.
Find out more about Concordia's Faculty of Fine Arts.
---