Board of Governors and Senate highlights: February 2023
The governing bodies hear about Concordia's record year of research funding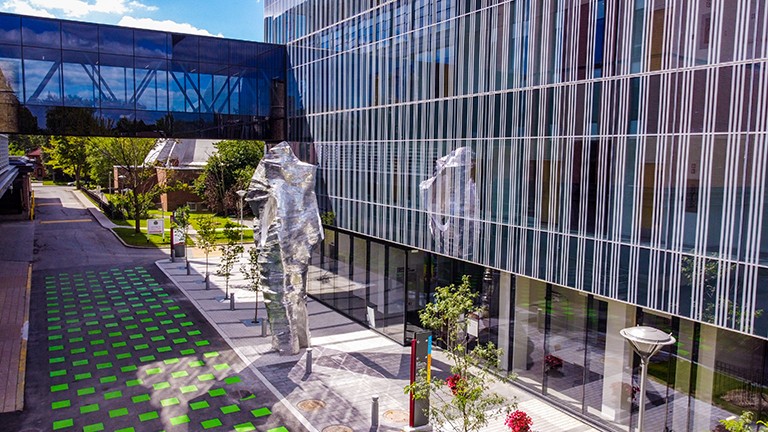 Concordia's Board of Governors and Senate met in person and remotely on February 16 and February 17, respectively. Concordia President Graham Carr delivered some news not covered in his written reports:
The International Students Office contacted Turkish and Syrian students and other affected international students to offer support after the recent devastating earthquakes in southern Turkey and northern Syria; updated information is being posted on the Student Hub and university homepage.
Several Concordians were honoured as Black Changemakers by the CBC: Tenicha Gittens, coach of the Stingers women's basketball team; Lillian Jackson, administrative director of the Science College for 25 years; student and volunteer Vanessa Manroop; and alumni: educator Alix Adrien; lawyer Moses Gashirabake; Tiffany Callender, supporter of Black entrepreneurs; Nicole Antoine, creator of the BLAXPO career fair; educator Kathy Roach; and former Public Scholar Lisa Ndejuru.
Concordia unveiled a temporary plaque in the Hall Building atrium on February 6 to commemorate the student protest against anti-Black racism in 1969; a permanent plaque will be unveiled in the spring.
Former Loyola College men's basketball coach Jackson Winters was inducted into the Concordia Sports Hall of Fame on February 11.
Three Stingers hockey players won gold teams at the FISU World University Games in Lake Placid, New York, in January
Two graduates were among the new Order of Canada appointees: Gerald Lozinski and Don Taddeo, who also taught communication studies, was dean of the Faculty of Engineering and Computer Science and headed the Campaign for a New Millennium at Concordia.
The university earned a record high $75 million in research funding in the 2021 fiscal year, an increase of more than 25% from the previous year.
On February 16 in the John Molson Building, the Media Outreach Awards event honoured faculty and grad students for their efforts in communicating their work outside the university.
Québec Science magazine named the work of Muthu Packirisamy, professor of mechanical, industrial and aerospace engineering, and his research associates, as one of the top science discoveries of 2022; the researchers are developing a breakthrough nanotechnology in optical-bio microsystems.
At an event at Université de Sherbrooke, keynote speaker Gina Cody discussed the importance of advancing equity and diversity in engineering to optimize performance and outcomes.
Carr congratulated the Office of Advancement and John Molson School of Business for inviting Guy Cormier, president and CEO of Groupe Desjardins, to speak at Concordia and recount his incredible personal and professional journey.
He reported that in January the John Molson School student delegation placed third overall at the 2022 Jeux du Commerce, while the seventh ConUHacks hackathon drew a record 900 attendees to Concordia.
The winter Open House is scheduled for February 18-19.
Former Board member Miriam Roland donated $1 million to Concordia and Ben-Gurion University of the Negev in Israel to support inter-institutional collaboration on sustainability research.
At the Senate meeting, Graham Carr announced that the Board approved Effrosyni (Faye) Diamantoudi for a five-year term as dean of graduate studies beginning February 17.
In addition to her written report, Anne Whitelaw, provost and vice-president, academic, let Senate know that she will begin a consultation process for the new Academic Freedom Policy and Procedures, which is scheduled to be brought to Senate for approval in May.

Find out more about Concordia's Board of Governors and Senate.
---