Take part in a Concordia census to help foster greater student inclusion
The deadline has been extended to May 1 — and you could win one of several prizes totalling nearly $5,000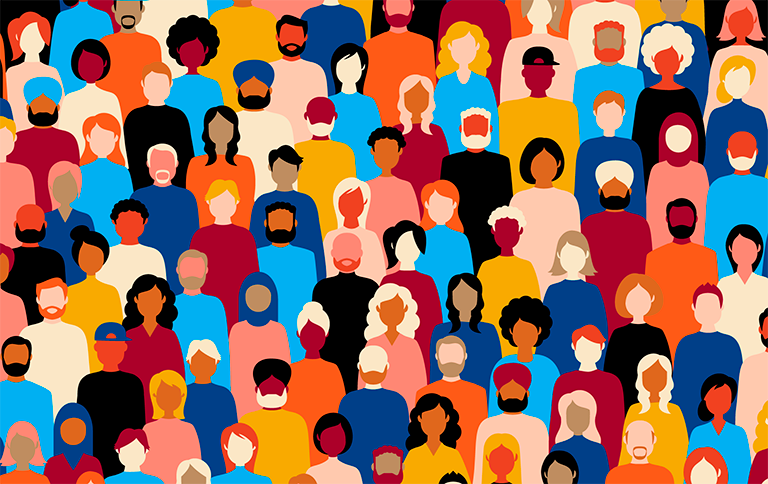 Diversity is a strength that is critical to Concordia's mission. With diversity comes the need to ensure equitable and inclusive university experiences for all students.
Concordia's Equity Office has launched a census to collect demographic data to examine underrepresentation and address institutional barriers that may prevent students from fully participating in university life.
All students will receive a link by email to take part.
The data collected in the census will be used to design and deliver more inclusive, diversified and impactful services, programming and experiences to the student community.
"By participating in the census, students will help us to make more inclusive, evidence-based decisions in rethinking current and developing new university offerings," explains Nadia Hardy, deputy provost.
Given its focus on structural barriers as well as issues surrounding the accessing and continuing of higher education, the census enquires about race, sexual orientation, gender, spirituality and faith, socioeconomic status and other aspects of identity.
"The collection of this valuable census information will support more intentional and equitable decision-making and reaffirm the importance that student identity has in shaping the university experience," says Lisa White, executive director of the Equity Office.
While participation in the census is completely voluntary, confidential and anonymous, the university encourages all undergraduate and graduate students enrolled on a part-time or full-time basis to take part.
The last day to complete the census is Sunday, May 1.
Prizes
Student respondents who choose to participate in the draw will be eligible to win a prize from the following list:
One Apple iPad Pro
Two prepaid Visa or Mastercard gift cards ($500 each)
Four Concordia University Bookstore gift cards ($250 each)
Two IGA gift cards ($250 each)
Three Pharmaprix gift cards ($125 each)
Six Hive gift cards ($50 each)
Concordia will treat all data collected with the strictest of confidence and responses will only be used to produce aggregate results.
Employee equity census
Concordia faculty and staff were invited to participate in a university-wide equity census that ran from Monday, February 1 to Friday, February 12, 2022.
The results will be published and made available in the coming weeks.
Should you have any questions about the student or employee census, please don't hesitate to contact Bofta Weldetnsae, equity advisor, at equity@concordia.ca.

Find out more about Concordia's student equity census.
---