Remembering the victims of COVID-19
Concordians are invited to observe a minute of silence on March 11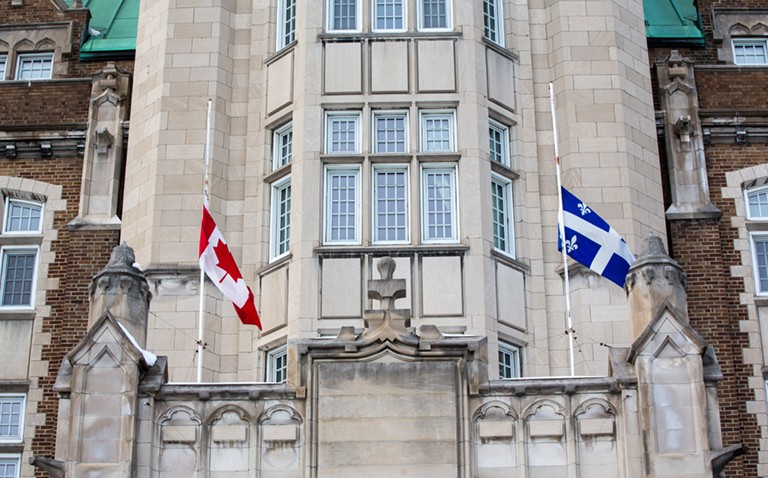 On Thursday, March 11, at 1 p.m., Concordia is inviting students, faculty and staff to observe one minute of silence to honour the memory of those who have died as a result of COVID-19.
The Government of Quebec recently declared March 11 a day of commemoration for victims of the pandemic, asking all citizens to take a moment to remember those whose lives have been cut short by the virus.
In particular, Premier François Legault encourages educational institutions to take part, pausing classes and activities at 1 p.m.
Across the province, many will lower their flags to half-staff as part of the ceremony. Concordia will be among them, lowering flags for the full day.
Help for community members
The COVID-19 pandemic has hit community members in different ways. For those struggling, there are a number of resources available, both outside and within the university setting. Concordia encourages all students, faculty and staff to get to know the various services — for themselves and those around them who could benefit from additional support.
---