Centraide of Greater Montreal's 2020 campaign exceeds $60M — with Concordians' strong support
Michael M. Fortier: 'Unbelievable generosity despite a fragile economy and difficult circumstances'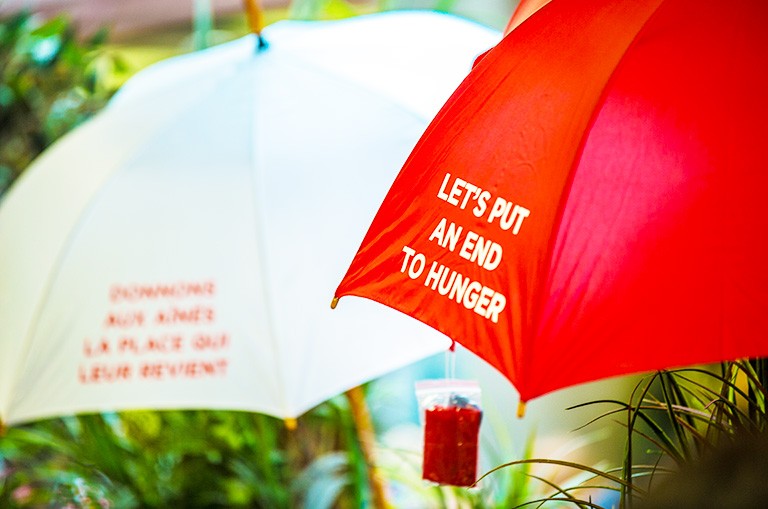 The most vulnerable populations in Montreal, as elsewhere, have been especially hard hit by the ongoing COVID-19 pandemic.
In response, Montrealers — including members of the Concordia community — stepped up to help Centraide of Greater Montreal's 2020 campaign raise $60,007,832, surpassing its 2019 total of $59.7 million.
"The success of this campaign has come from the extraordinary effort of companies, organizations and their employees, who showed unbelievable generosity despite a fragile economy and difficult circumstances," said Michael M. Fortier, vice-chairman of RBC Capital Markets, at Centraide's virtual awards event on February 3. Fortier was co-chair of the 2020 campaign along with Anne-Marie Hubert, Eastern Canada managing partner at EY.
Centraide distributes its proceeds to about 350 agencies and projects in Montreal, Laval and the South Shore, benefitting more than 500,000 individuals.
At its February 3 event, Centraide announced it will provide $360,000 to seven local Greater Montreal agencies to enhance or extend support services for the homeless, as well as $150,000 toward the coordination of emergency measures by neighbourhood roundtables and community development corporations in their respective territories.
Greater heights
Last year Concordians' generosity propelled the 2020 Concordia Centraide Campaign to reach $221,988, well above its $170,000 goal.
"Our community really dug deep in 2020 for this worthy cause," says Nadia Bhuiyan, vice-provost of partnerships and experiential learning and campaign co-chair. "Although last year's results were so impressive, I was concerned about the effects of COVID on giving in 2020 — a time when so many people were faced with new challenges. I can proudly say that the community proved me wrong — they showed us how generous they could be in times of greatest need."
"All Montrealers helped Centraide raise more funds for society's neediest during this difficult period, which is extremely encouraging," adds Philippe Beauregard, chief communications officer and the campaign's other co-chair. "At the same time, Concordians continue to show our exceptional commitment to the greater community."

Learn more about the Concordia Centraide Campaign.
---