Here's how your Concordia tuition and fees break down
Understand what you pay for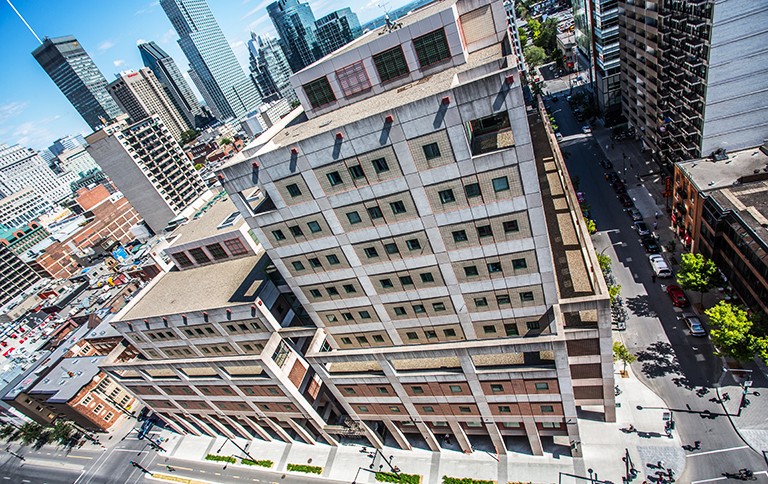 Investing in your Canadian university education is one of the most important financial decisions you will make. That means you want to understand where your money is going and have confidence that it is being used to provide you with the skills and knowledge you need, and a stimulating environment for your personal journey of learning, discovery and growth.
Below is a breakdown of fees to help you understand your student account billing

Tuition
For the vast majority of students, tuition fees are set by the Ministère de l'Enseignement supérieur (MES) and are adjusted on a yearly basis. The government subsidizes approximately 70 per cent of what it costs for the following students to attend university:

Quebec residents
Canadian residents
French residents
Franco-Belgian students
Students from Luxembourg
International students doing their thesis

For Quebec residents and out-of-province Canadian students, the government increased tuition for the 2020-21 academic by 3.1 per cent. That's $87.43 and $272.88 per credit, respectively.
For international students, tuition for undergraduate and course-based graduate students is not subsidized by the government and is managed under a different framework.

Consult the international student fee framework.
Compulsory fees
Compulsory fees ensure that you receive the necessary services and support you need to succeed throughout your academic journey. They range from administrative support to the various student services offered to technological services. The fees you pay depend on if you are an undergraduate or graduate student and the nature of your studies.
Regarding compulsory fees:
They include non-tuition fees defined and regulated by MES, known as frais institutionnels obligatoires (FIO). For the 2020-21 academic year, the government increased FIOs by up to 3.1 per cent.
A small number of non-FIO fees set by Concordia have also undergone changes of up to 3.1 per cent for the 2020-21 academic year.
eConcordia students will continue to pay compulsory fees as they have in previous academic years.
Consult the list of fees and learn how they are billed.
The vast majority of the services for which you are being charged will be available remotely this fall, including:

Counselling services
Learning support workshops
Financial advisors
Tutoring services
Virtual Zen Dens and health-related workshops
And much more!
This means you will be able to access and gain from health professionals, learning services, services to new students and many other benefits.
Additional limited in-person services will also be available, provided you
Find additional information about available services.
Student association and fees
These are fees that are charged and administered by student associations.
Student associations and student groups put forward fee levy proposals for a vote by students. If a fee levy referendum question is passed, the fee levy is presented by the Dean of Students for approval to the Board of Governors.
If approved by the Board of Governors, the university becomes responsible for the billing and collection of the fee levy and the student associations become responsible for the administration of the fee.
Each organization that receives a fee levy determines their own procedures regarding opt-out choices. Please contact the student groups directly with any questions you might have regarding opting out of a fee levy.

Read more about tuition and fees at Concordia.
---