Bronfman Fellowship in Contemporary Art: 'It's an honour and an enormous privilege'
Concordia's Mara Eagle and UQAM's Heidi Barkun win the 11th annual awards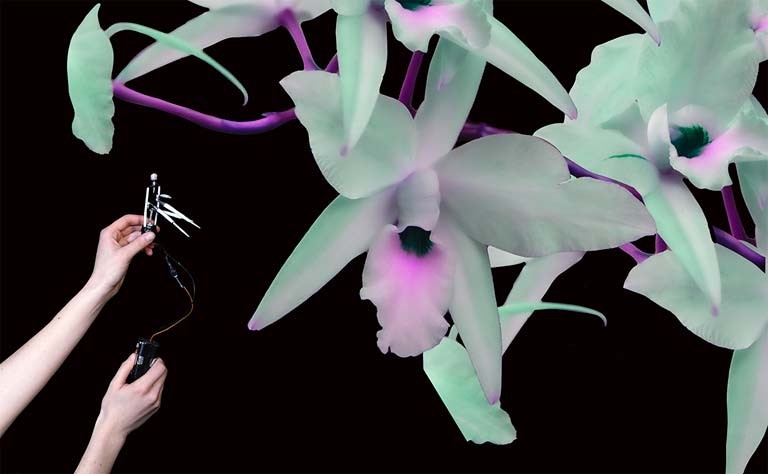 Théâtre de l'inconnu
, 2019-2020 by Mara Eagle. 2-channel HD video & sound, 13 minutes. | Courtesy of the artist
Mara Eagle, MFA student at Concordia University and Heidi Barkun, master's candidate in visual and media arts at UQAM, are the recipients of the prestigious Claudine and Stephen Bronfman Fellowship in Contemporary Art.
The Claudine and Stephen Bronfman Fellowships in Contemporary Art, each worth $60,000 over two years, provide the laureates with recognition and the support they need to refine their work and further their creative research at a turning point in their career paths, when they move out of academia and into the professional community.
Each year, the fellowships are awarded to two students enrolled in a Master's or PhD program in the media arts or visual arts programs at Concordia's Faculty of Fine Arts and UQAM's Faculty of Arts.
A new website dedicated to artists
This year, the presentation of the fellowships coincided with the launch of a new website dedicated to all the recipients. The bilingual site presents the work of the 22 artists who have won these coveted fellowships since 2010. Concordia and UQAM are partners of the Claudine and Stephen Bronfman Family Foundation in this initiative.
The 2020 laureates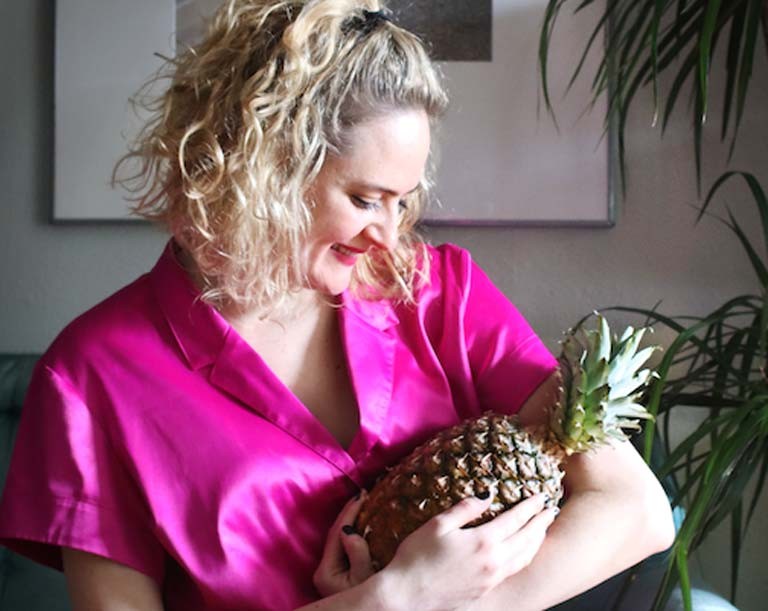 Mara Eagle
Mara Eagle
"I'm thrilled to be able to keep working at Concordia's facilities with my favourite technicians. I had an amazing experience doing my MFA at Concordia, but it went by too quickly. In a sense, this program is helping me press the reset button. It's an honour and an enormous privilege to receive this award — I couldn't be more excited and grateful," declared Mara Eagle.
"With the support of the Claudine and Stephen Bronfman fellowship program, I intend to create an immersive exhibit on the intersection of biotechnology, monsters and speculative design," she added.
"Combining video, sculpture and installation, I will produce a new set of works that explore the ways philosophy and western science have formulated a concept of nature that is subjugated to industrialization, exploitation and colonialism. In my view, re-evaluating the philosophical foundations of the concept of nature, which, in many ways, structures discourse on conservation, activism and political and economic reform, is essential for planting the roots of a more sustainable and equitable future."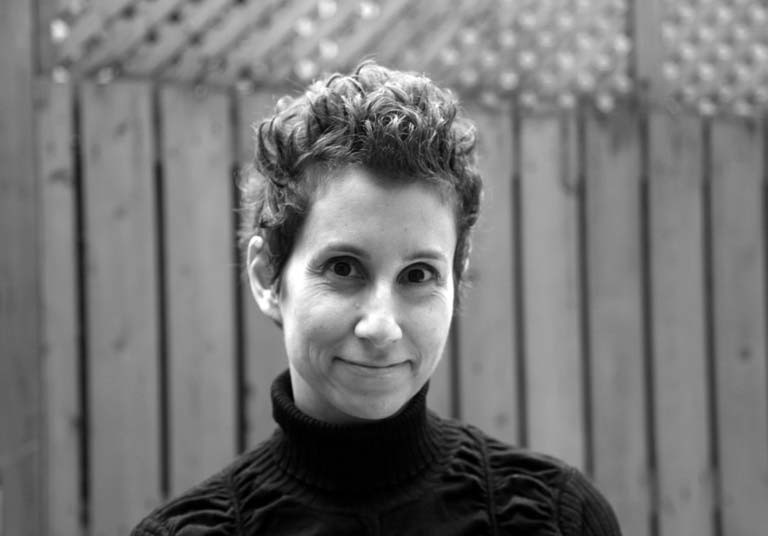 Heidi Barkun
Heidi Barkun
"It is a huge honour to be one of the Quebec artists who have received support from the Claudine and Stephen Bronfman Fellowship in Contemporary Art over the last decade. In this time of great global uncertainty, I would like to express my gratitude for the artistic recognition and the financial stability this fellowship provides," said laureate Heidi Barkun.
"I want to thank my research supervisor, Michael Blum, who has helped me grow over the course of my master's at UQAM, the Institut des recherches et d'études féministes for having broadened my theoretical horizons, all the professors and technicians who guided me along the way, and the 27 participants in the project LET'S GET YOU PREGNANT! for their courage and openness to sharing. My master's research explores the experience of failed in-vitro fertilization in a pronatalist society. With the support of the Bronfman Fellowship, I will be able to continue my process of engaged art that highlights other experiences that we hear little about," Barkun added.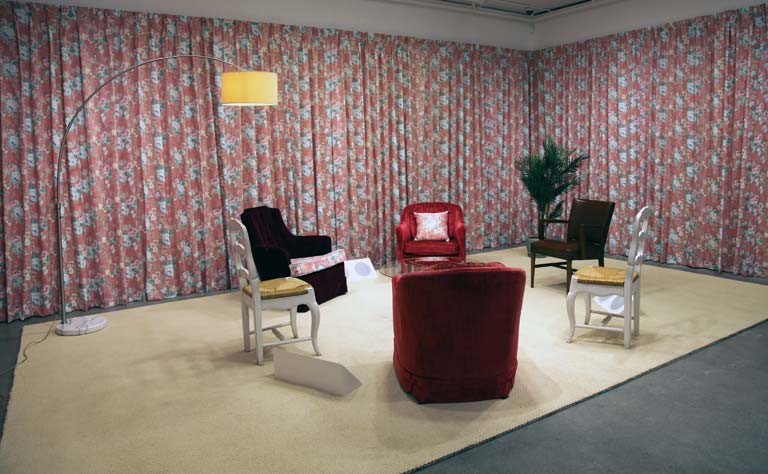 Vue partielle d'exposition, LET'S GET YOU PREGNANT! by Heidi Barkun, 2020. | Courtesy of the artist
Renewal of the program
With the renewal of the Bronfman fellowships, students from both these leading fine arts institutions in Quebec know they can count on support from the Claudine and Stephen Bronfman Family Foundation to dedicate themselves to the career path of their choice.
"Stephen and Claudine Bronfman know what this transition means for our graduating students, especially in the current context of instability. The grant and mentorship program they offer has allowed us to create a professionalization support platform unlike any other in Canada," noted Rebecca Duclos, dean of Concordia's Faculty of Fine Arts.
"The renewed agreement with the Claudine and Stephen Bronfman Family Foundation makes it possible, for the eleventh year in a row, to provide financial support to an emerging artist. Thanks to the Bronfmans' great generosity, artists like Heidi Barkun can pursue their practice and begin the transition to the professional community under very favourable conditions," declared Joanne Lalonde, interim dean of UQAM's Faculty of Fine Arts.

"The new website promoting all the laureates of the Claudine and Stephen Bronfman Fellowship in Contemporary Art will also help provide exposure for the artists' work," added Lalonde. ''
Previous winners
22 exceptional artists have received the fellowships to date. The previous fellows are:
2019: Céline Huyguebaert (UQAM) and Madeleine Mayo (Concordia)
2018: Frédérique Laliberté (Concordia) and Émilie Serri (UQAM)
2017: Andréanne Abbondanza (Concordia) and Martin Leduc (UQAM)
2016: Yannick Desranleau (Concordia) and Guillaume Adjutor Provost (UQAM)
2015: Velibor Božović (Concordia) and Myriam Jacob-Allard (UQAM)
2014: Marie Dauverné (UQAM) and Brendan Flanagan (Concordia)
2013: Nadia Seboussi (UQAM) and Kim Waldron (Concordia)
2012: Sébastien Cliche (UQAM) and Julie Favreau (Concordia)
2011: Aude Moreau (UQAM) and Pavitra Wickramasinghe (Concordia)
2010: Steven Bates (Concordia) and Véronique Savard (UQAM)
About the Claudine and Stephen Bronfman Family Foundation
The Claudine and Stephen Bronfman Family Foundation is a charitable organization that strives to create and innovate locally, nationally and internationally with a strong focus on Montreal.
Find out more about Concordia's Faculty of Fine Arts.
---