The path to better organization: how to name your documents
In this first of a series, Records Management and Archives offers advice to better arrange your files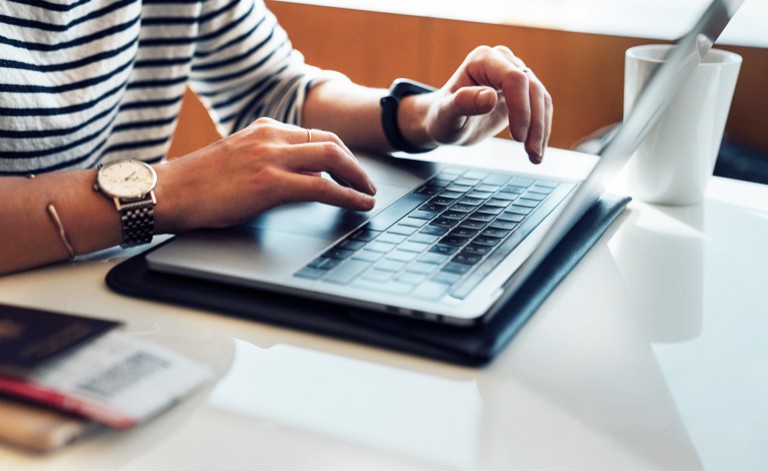 Photo by Etienne Boulanger on Unsplash
It's likely that Concordia faculty and staff will continue to work from home for at least the next few months due to the ongoing COVID-19 pandemic. As a result, your unit's daily activities might have slowed down a bit for now — and may continue to be quieter than normal for a while.
If that's the case, why not use some of that extra work time for something you may have been putting off — reorganizing your digital files or cleaning up your email folders? Your efforts today will prepare for a smooth and efficient return to the office and assist those who in the future may want to refer to older docs.
In this first installment of a series, Concordia's Records Management and Archives (RMA) provides some quick and easy tips to help you better organize your files by establishing a system to properly name documents.
All in the name
The practice of correctly naming documents and folders is essential to their quick and easy identification and retrieval, especially on shared drives.
The following dos and don'ts, excerpted from RMA naming guidelines on Cspace, offer standardized designation methods that can facilitate administrative efficiency.
Do:
use significant wording that represents the purpose or content of the file
be brief (under 60 characters)
avoid abbreviations, periods, commas and special characters
avoid naming files "Miscellaneous" or "General correspondence"
use ISO date standard: YYYY-MM-DD
Don't:
include file formats
run words together
use employee names to identify a file or folder

Some examples:
| | |
| --- | --- |
| Recommended: | Not recommended: |
| Waste Reduction Project 2019 | Julie Project 2019 |
| Reference Documentation | Miscellaneous |
| Docu-Dépôt Invoices 2019 | Docu-Dépôt Supplier – Secure Shredding Services – Invoices Paid in 2019 |
| Admission Statistics 2018 | % Admission 2018 |
| Team Meeting 2018-12-03 | Team Meeting 03-12-18 |
| BUELL John-Henry | J.H. Buell |
| File Requests | File Requests Excel Spreadsheet |
| Meeting Minutes | MeetingMinutes |

Furthermore, the key to a well-organized departmental shared drive is consistency. To ensure that you and your colleagues are on the same page and following the same digital documents naming rules, why not go over these guidelines during your next Zoom team meeting?

If you have questions or would like more information and direction, don't hesitate to email records.management@concordia.ca or visit the Records Management and Archives web page on Cspace.
---